Sevnica is a small town on the left bank of Sava River and is usually just a stop when people travel across East Slovenia. Sevnica has a pleasurable day to offer: this is the town, in which Melania Trump grew up.
What to See and Do in Sevnica
Sevnica is a perfect idea for a day trip from Ljubljana, just hop on the train. Check out this ultimate list with top things to do when you visit Sevnica.
1. Visit Sevnica Castle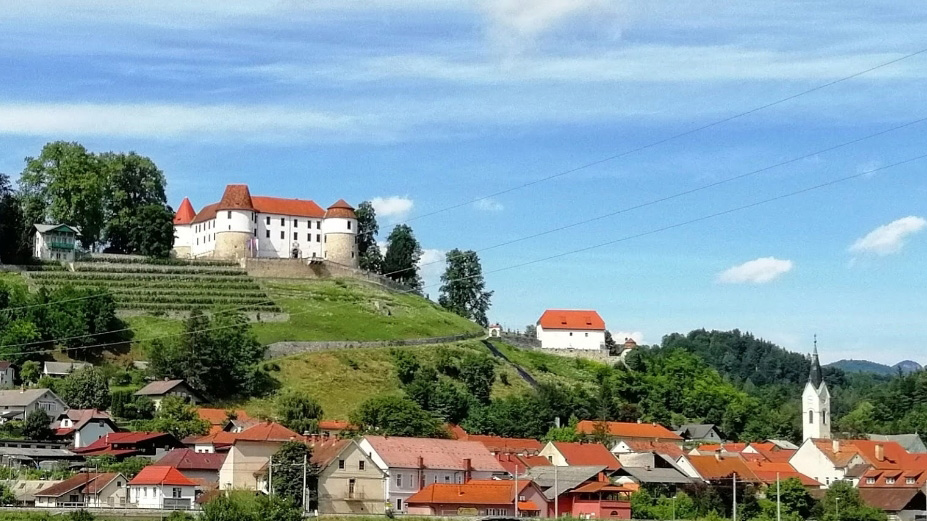 The old town of Sevnica lies exactly beneath Sevnica Castle: a majestic fortress that is today a local museum. Take a look at some fresco paintings dating back to baroque and a garden. When you're climbing up the stairs stop and look back, a nice view to the Sava Valley awaits.
2. Eat Melania Cake
To try Slovenia's currently most famous dessert go to Julija bakery. Melania cake comes in a silky white chocolate mousse with nuts, lying on top of buttery nut crust and topped with some edible gold.
3. Stay at Farmstay Grobelnik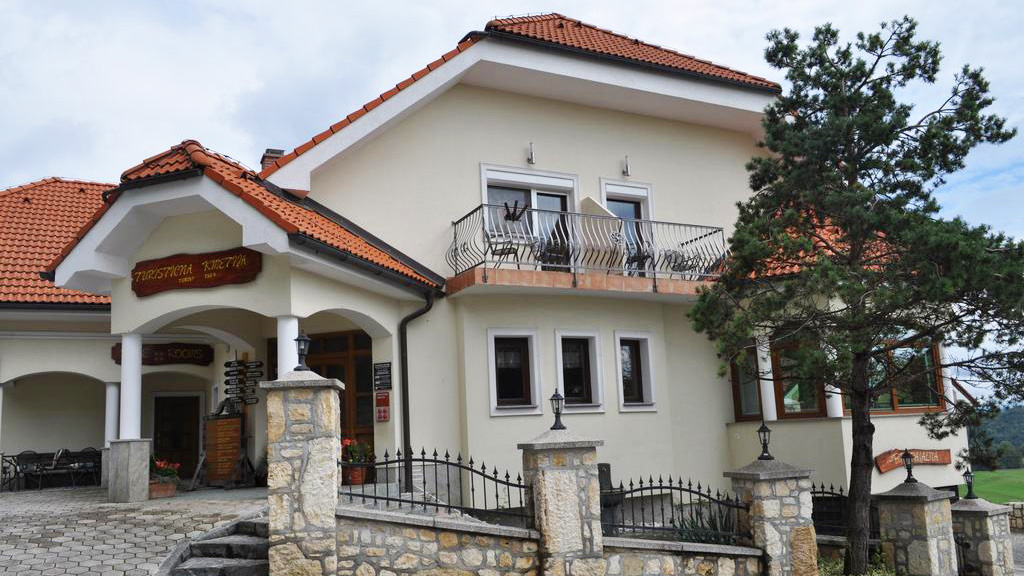 Farmstays are traditional Slovenian guesthouses and Sevnica has one too. Grobelnik Farmstay is located 8 kilometers from Sevnica, in the village Podvrh. Here you can enjoy the nature and try a traditional Slovenian food.
4. Visit the Church of St Nicolas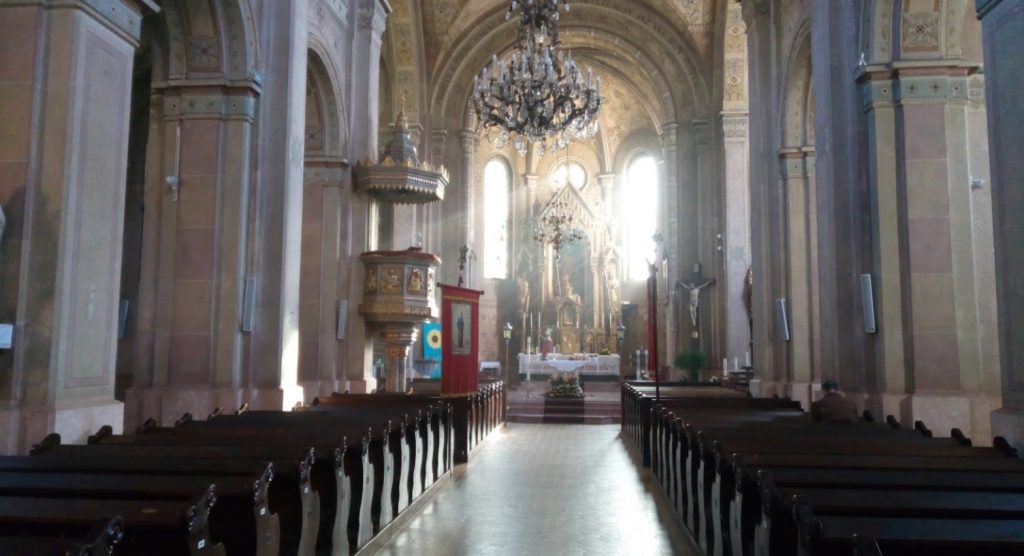 This church was built in 19th century and has a pleasant interior decorated with altars and frescoes. It is situated on the eastern part of Sevnica, just under the castle.
5. Check if the Statue of Melania is Still There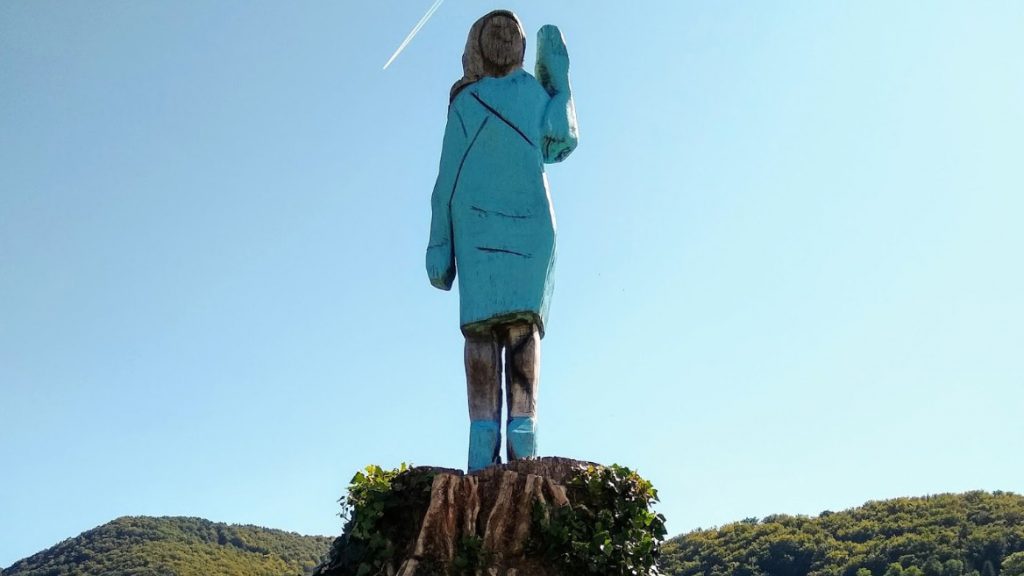 Did you know Melania Trump has her own tree statue about 8 kilometers from Sevnica? It's a brand new acquisition that received mixed reviews. Check it out yourself and decide whether you like it or not.
6. Join the Tour in Krško Wine Cellar
Krško wine cellar has decades of experience, impressing with quality premium wines since 1928. Their most important trademark is the world's best Cviček, an international wine specialty. Guided cellar tours and wine tastings are available.
7. Eat Sevnica Salami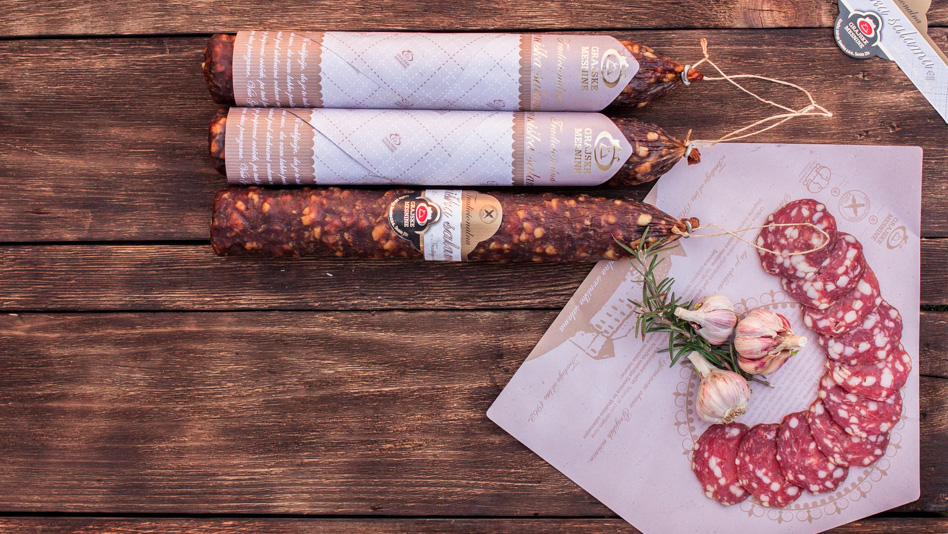 Sevnica Salami is a traditional product and has its roots in the Sevnica Salami Festival. They have competition of the best salami each year. Only men can attend this festival but you can try the salami on a tourist farm.