If you come to Slovenia, trying local and traditional food is part of experiencing the country. In the capital you can find different restaurants with Slovenian traditional dishes. Along with that, try some Slovenian wines and taste the country like a true Slovenian. Make sure you won't have to wait for a table and reserve one beforehand.
The Best Restaurants with Slovenian Food in Ljubljana
If you are visiting Slovenia from May to October, be sure to visit Open Kitchen, which is a special food market that is open on Fridays. There you can try foods from all over Slovenia, try out different restaurants and enjoy a meal by Ljubljanica river. However, everyday you can visit one of the best traditional Slovenian restaurants in Ljubljana City Center.
1. Gujžina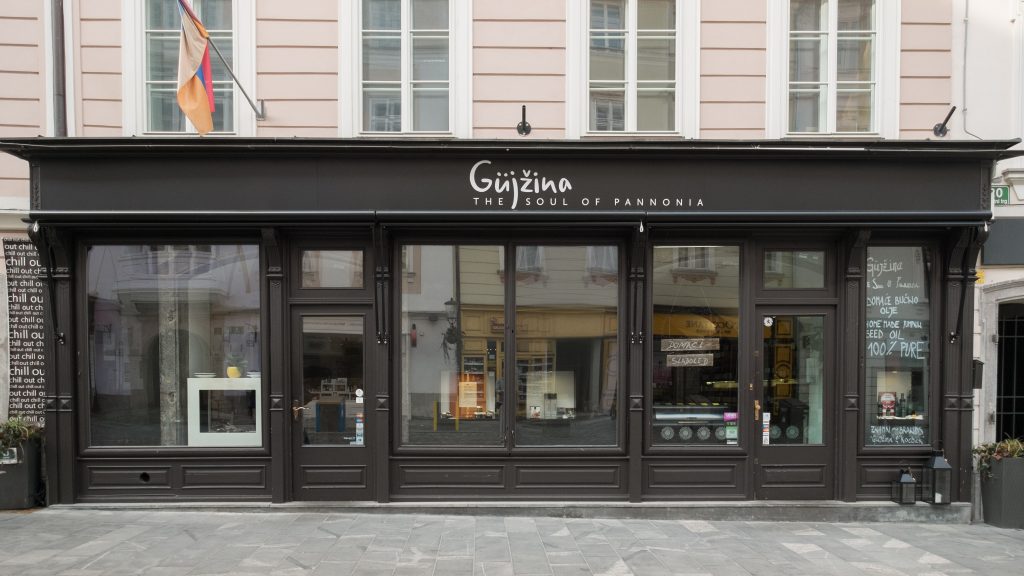 This is the first 'Prekmurje' restaurant in Ljubljana, coming from the northeast part of Slovenia. The restaurant offers traditional 'Prekmurje' cuisine, as the cook and the owners are from that part of the country. If you don't visit Prekmurje region, you can taste the famous 'prekmurska gibanica' in the center of Ljubljana, on Town square.
2. Šestica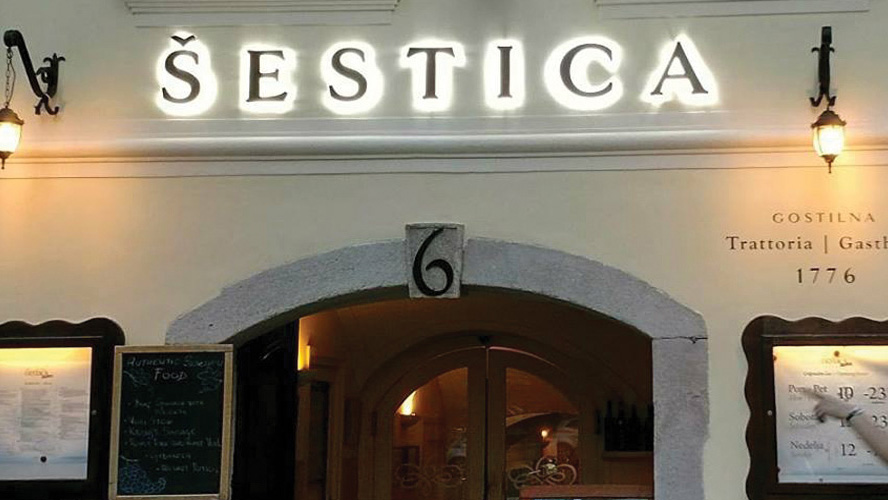 Šestica is one of the oldest restaurants in Ljubljana, it has been operating since 18th century. It is a place to taste all of the famous traditional Slovenian dishes. Along with all the traditional foods, in Šestica they have a wide range of Slovenian wines from different regions. The restaurant is located in the center of Ljubljana on Slovenska cesta.
3. Sokol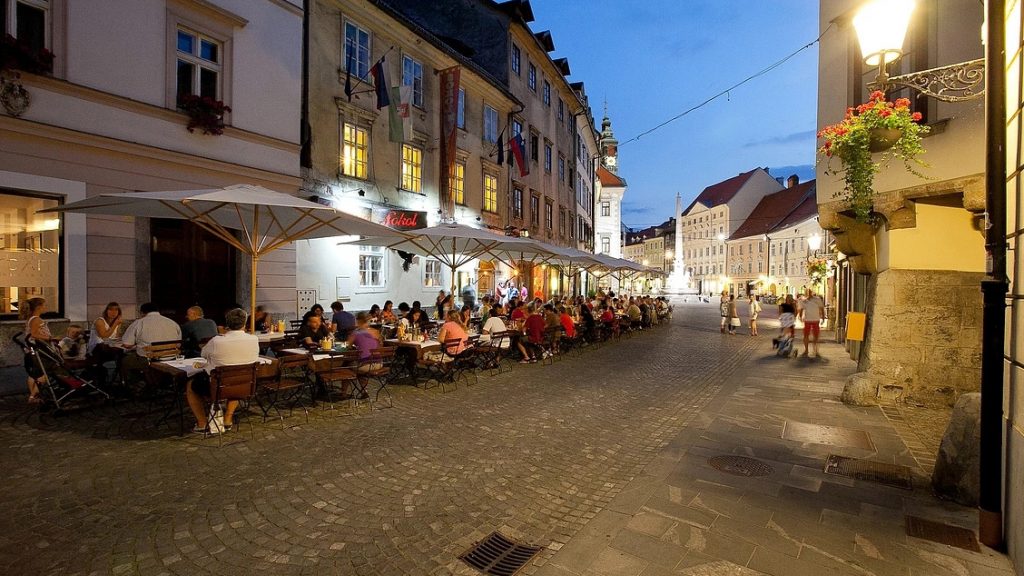 Another traditionally Slovenian restaurant is Sokol, which is situated on the Town square, next to Robba fountain and Town hall. Here you can enjoy a Slovenian meal, starting with home-made brandy. Since this restaurant offers authentic Slovenian dishes served traditionally, it's prices are correspondingly a bit higher.
4. Manna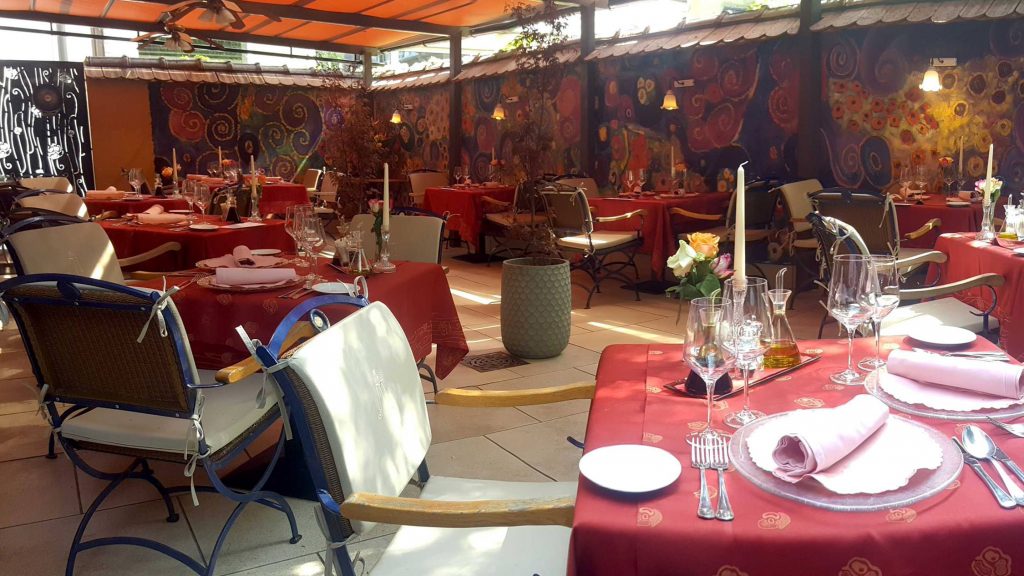 This is a restaurant that mixes traditional cuisine with modern one. Instead of being only traditionally Slovene, they add a Mediterranean touch to their dishes. Restaurant Manna is located about 10 minutes from Prešeren square.
5. Klobasarna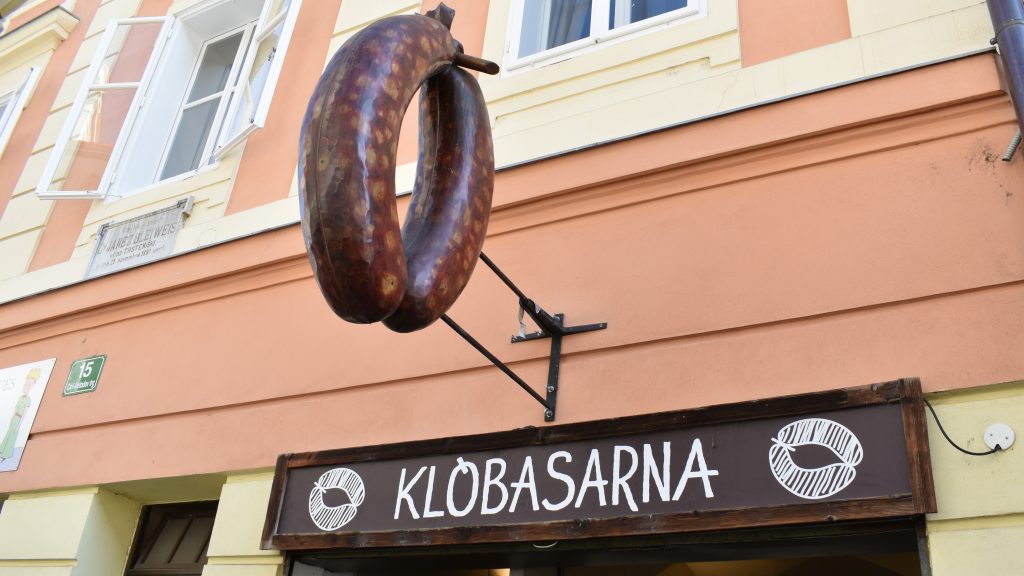 Klobasarna is a restaurant that offers one of the most known traditional Slovenian dishes – Carniolian sausage. Original recipe for Carniolian sausage dates back to 19th century and today it is protected and made only by 11 certified producers in Slovenia. Klobasarna is situated in the center, on Ciril-Metod square.
6. Špajza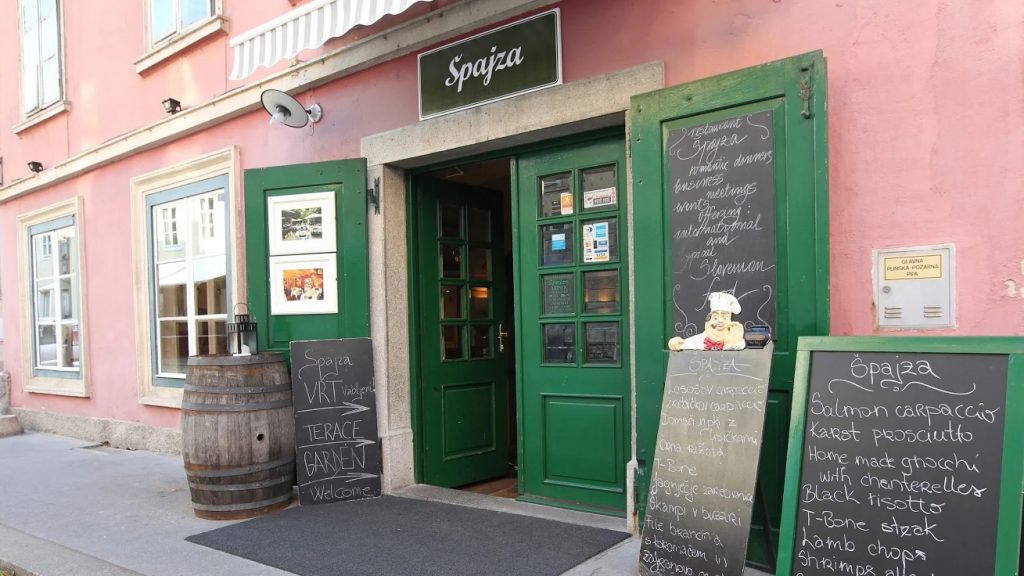 To have a meal in a very homely environment and to get a feel of Slovenia in rusty-styled rooms, visit restaurant Špajza. It offers Slovenian and international dishes and it is popular among locals as well as tourists. Špajza restaurant is located less than 1 km from Prešeren square.
7. Strelec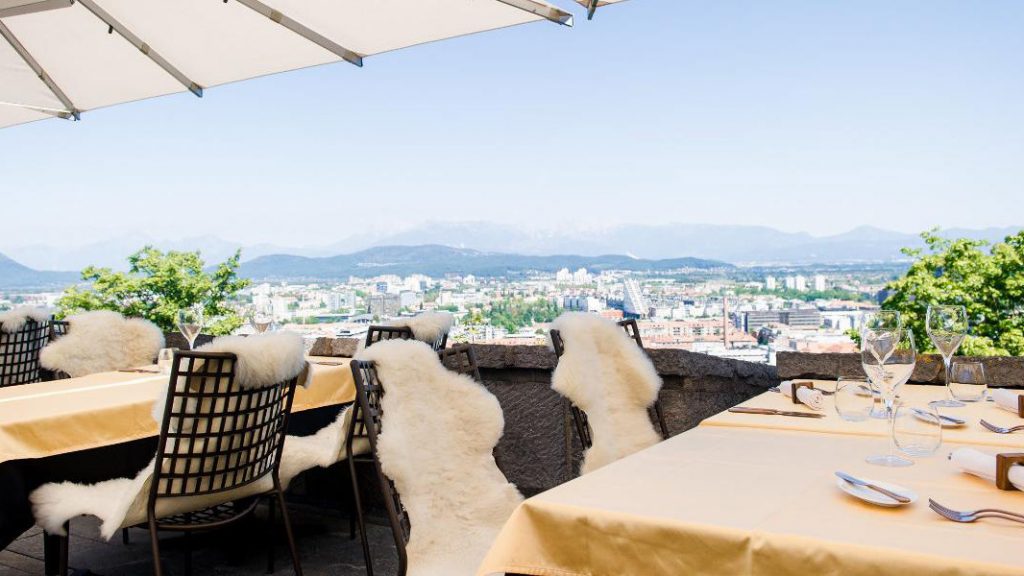 If you are visiting Ljubljana castle and you get hungry, visit Strelec restaurant. It is located on the castle hill, and it offers a combination of different menus with dishes prepared by one of Slovenia's best young chefs. With its beautiful views, in Strelec you can also taste Slovenian wines while watching Ljubljana's busy streets from above.
8. Most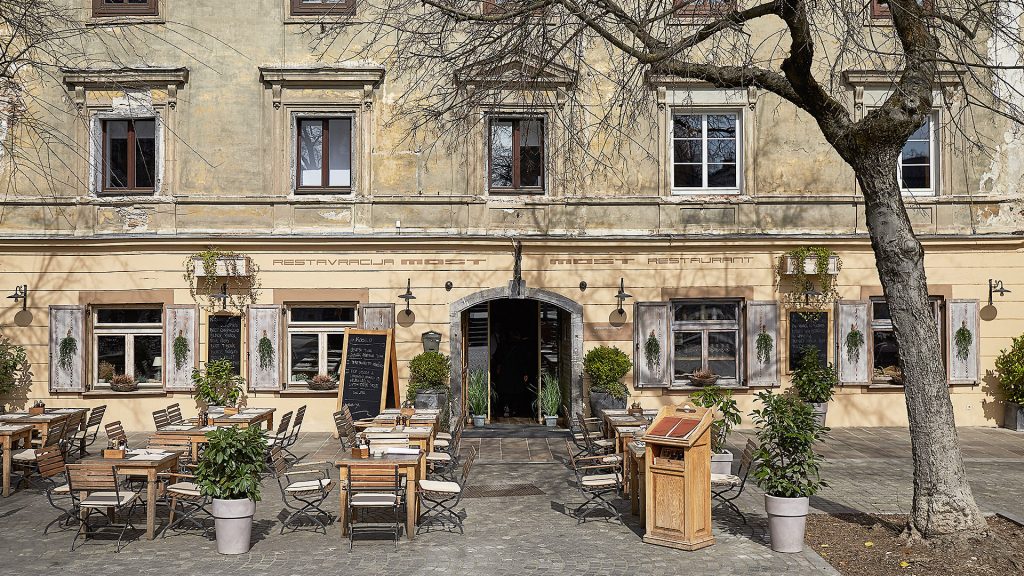 Restaurant Most (meaning 'bridge') is situated near Butchers' Bridge. It is a restaurant that offers foods from southwestern regions of Slovenia – Mediterranean dishes mixed with traditions of Slovenian cooking. Get a taste of the sea in restaurant Most, while enjoying the view on the riverside of Ljubljanica river.
9. Figovec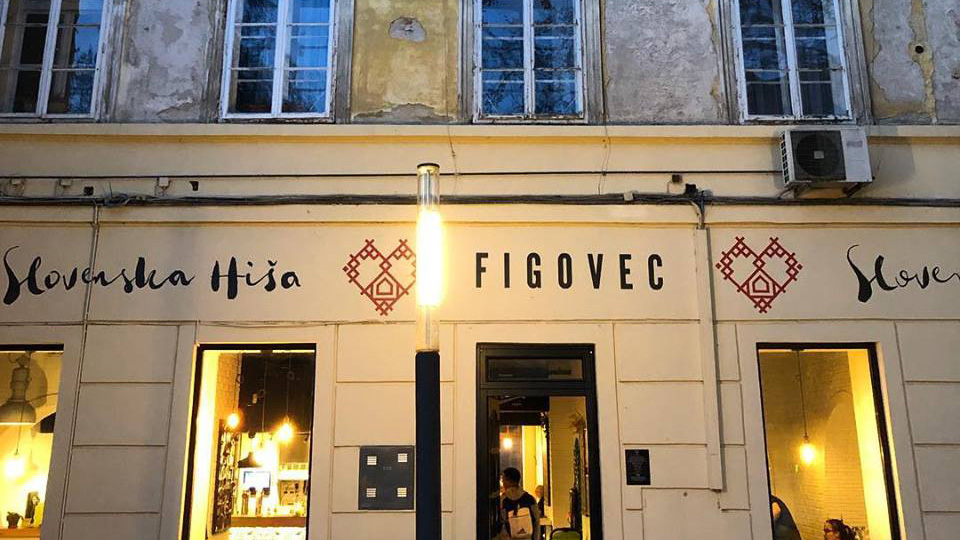 Figovec offers dishes from all around Sovenia, along with domestic wines and craft beers. The restaurant paints a picture of homely Slovenian house and thus compliments simple Slovenian dishes. The restaurant is located in the center on Gosposvetska cesta.
10. Hiša pod gradom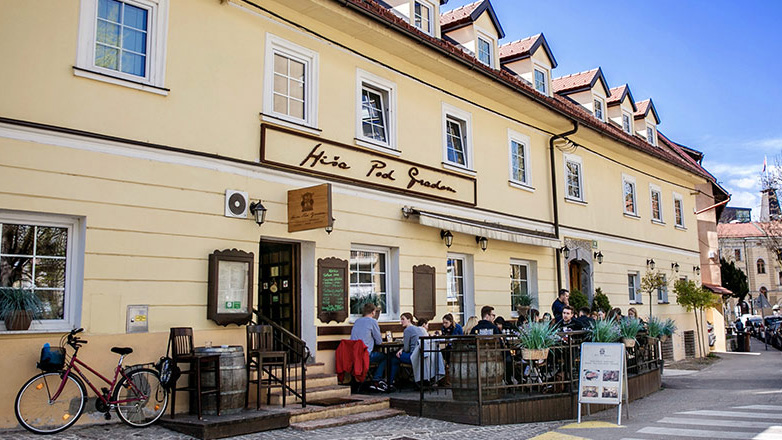 Another restaurant to visit, if you want to feel the homeliness of Slovenia, is restaurant Hiša pod gradom. After visiting the castle, indulge in experiencing the true feel of Slovenian restaurants with delicious deserts and domestic wines. The restaurant is located under the castle hill, only few minutes from Prešeren square.