If you are visiting Bled Lake trying Bled Cream Cake or 'Kremšnita' is a must-do! A golden crispy crust, a delicious vanilla cream, topped with whipped cream and another layer of crispy crust and finally, covered icing sugar will become your favorite dessert.
Where to Eat the Best Bled Cream Cake in Bled?
Almost every bar and restaurant in Bled offer Bled Cream Cake, but if you want to taste the best cake follow this list.
1. Park Café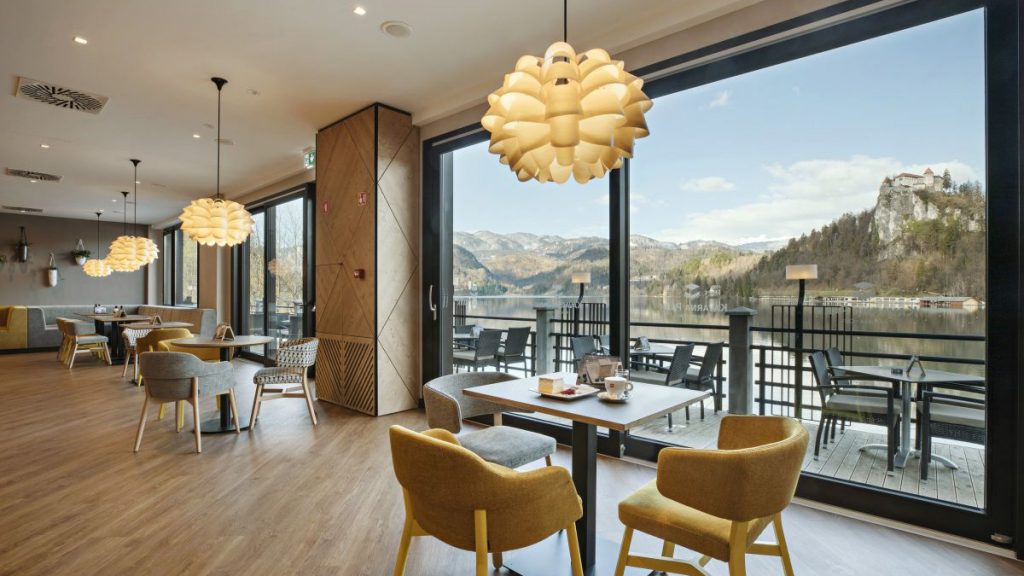 The park Café if where it all started. If you want to try the original Cream Cake this is the place to go. In 1953 the chef Ištvan Lukačević made the first Bled Cream Cake and since them became a symbol of Bled and Slovenia. You can even order cream cake flavored ice cream.
2. Confectionery Zima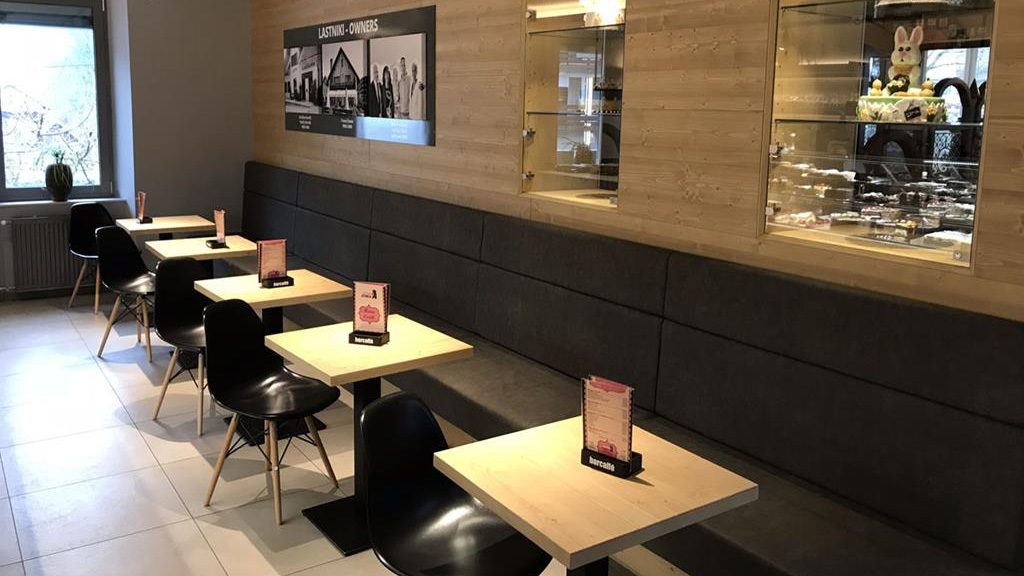 Confectionery Zima is another popular spot for eating Bled Cream Cake. The confectionery offers delicious cream cake as well as other Slovenian traditional desserts. Among the locals it is known under the name 'Smon' and is very popular because of another delicious dessert born in Bled – Blejska Grmada.
3. Café Belvedere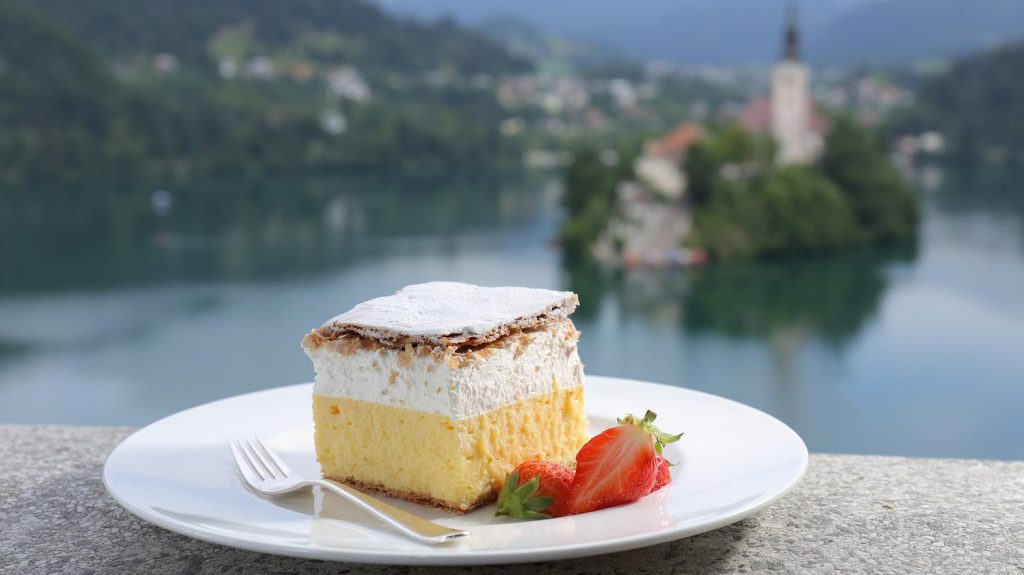 Café Belvedere is located in the park of an impressive building Vila Bled above the Bled Lake. It offers traditional cream cake as well as a majestic view over the Bled Lake. It is open only in the summer.
4. Villa Prešeren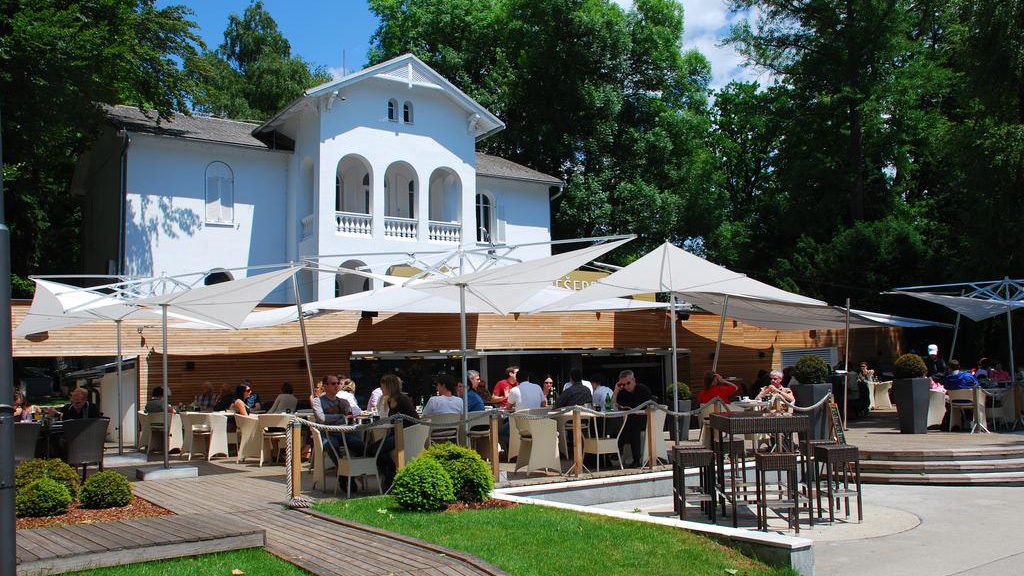 The Vila Prešeren hotel lies under the castle right on the shore of Bled Lake. The ground floor of Vila Prešeren houses a trendy café and restaurant where you can have an amazing Bled Cream Cake.
5. Caffe Peglez'n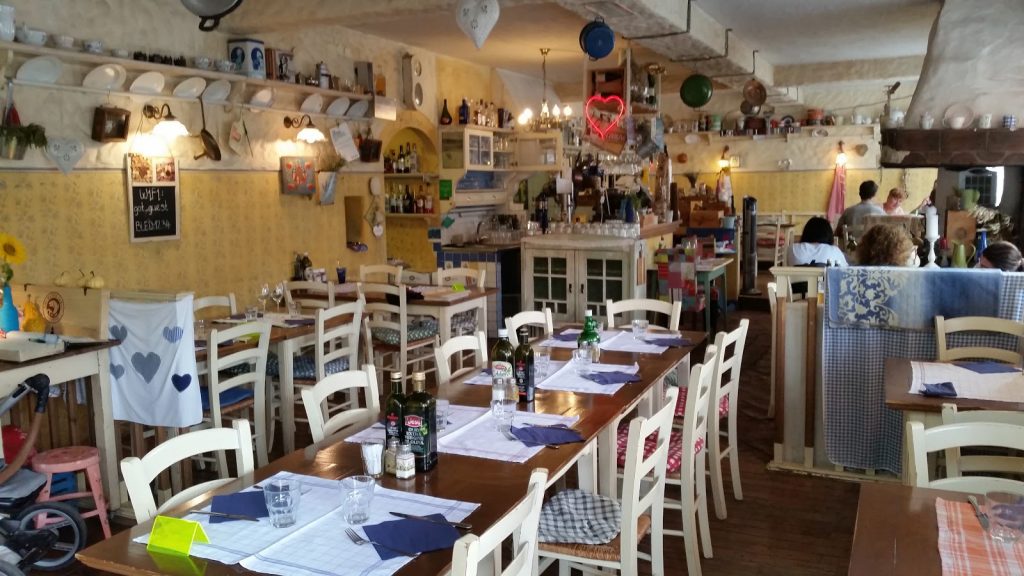 Caffe Peglez'n is a homey cafe in Bled. They offer breakfast and sweets, the most popular being the cream cake.