There's a great variety of food that comes from different parts and regions of Slovenia. Everybody, including vegetarians, will find their favorite choice of food on this list with countless delicious options of Slovenian traditional food.
Popular Slovenian Food
If you're looking for a great culinary experience, this is it! You can try our typical dishes in restaurants in Ljubljana or you can find a recipe on the internet and make it at home.
1. Carniolan sausage or 'Kranjska Klobasa'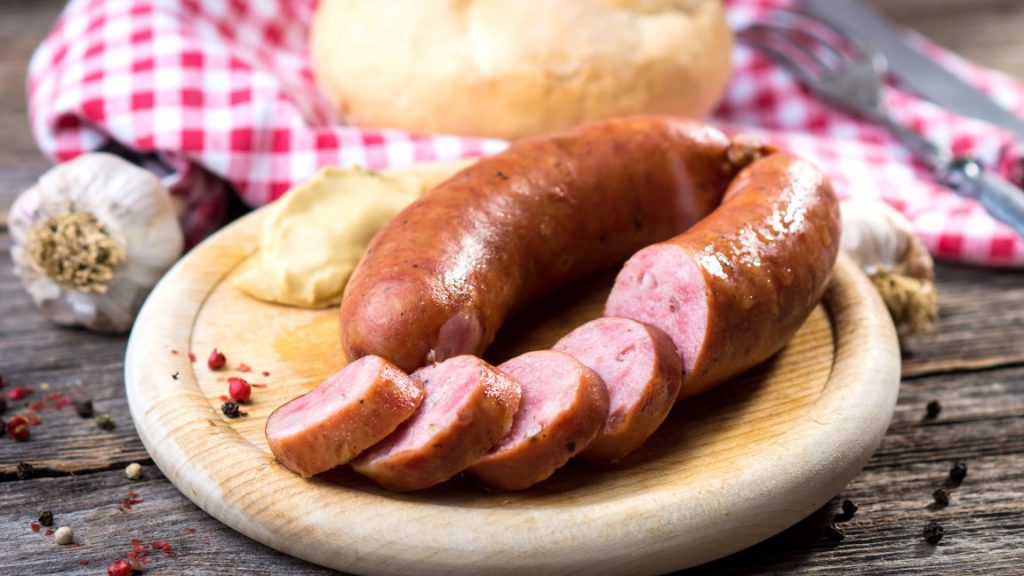 As the name itself says this dish originates in Carniolan region (Kranjska) in Slovenia. A small sausage is generally served whole and is made of pork and bacon. It may be spiced with sea salt from Sečovlje salt works, garlic or black pepper.
2. Karst Prosciutto or 'Kraški pršut'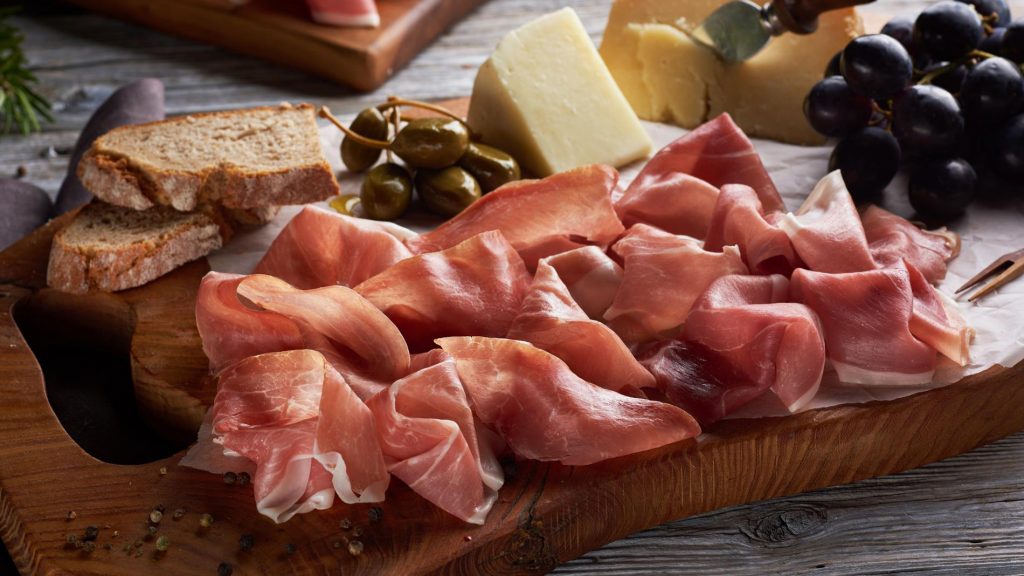 For all meat-loving gourmets Kraški pršut is a true delight. With its rich aroma, tender and slightly salty flavor it has always been a significant part of Slovenian culinary tradition. Karst or "Kraški" refers to the Coastal-Karst region in southwest Slovenia.
3. Štruklji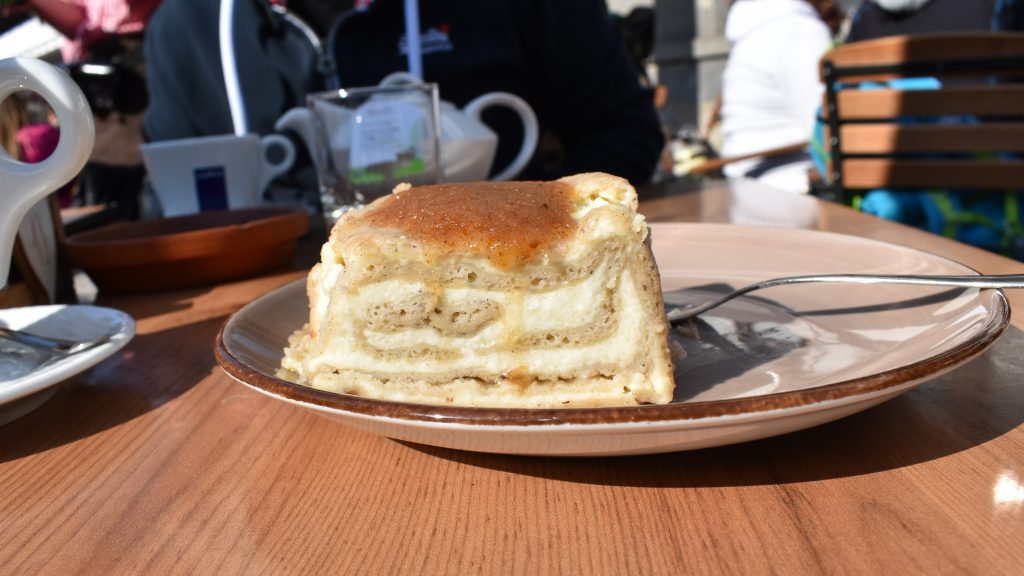 Štruklji are composed of dough and can be filled with a sweet or savory filling, including cottage cheese, apple, walnut, or poppy seed. They can be either boiled in water, steamed, fried or baked. They are a must try during you stay in Slovenia.
4. Žganci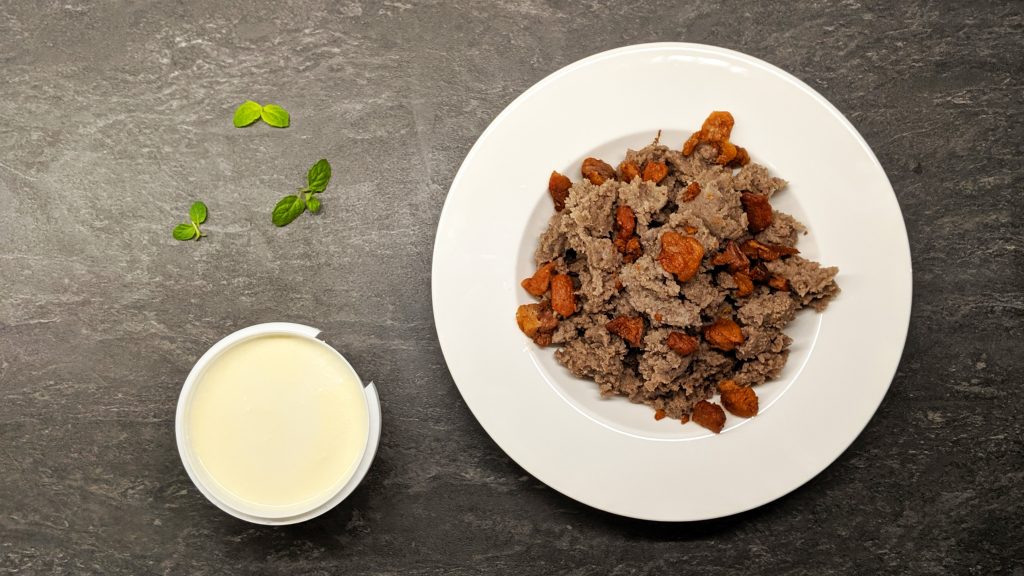 Žganci is a Slovenian dish, made from buckwheat flour, maize or wheat and then cooked for a short time. It can be served with milk, honey or even yogurt; buckwheat žganci can be served with mushroom soup. Žganci is a typical everyday meal of the central and Alpine parts of Slovenia.
5. Jota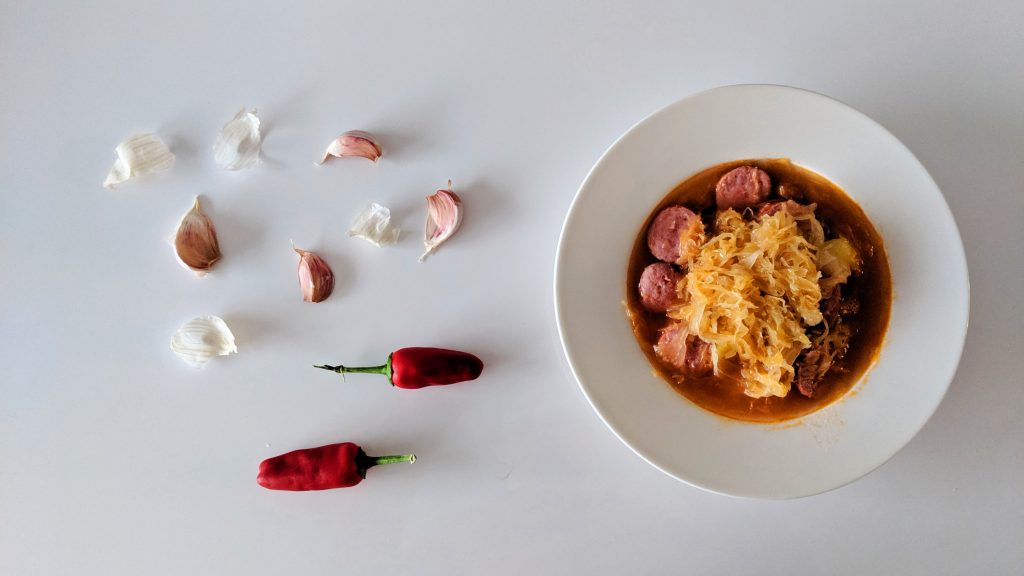 Jota is a stew made of sauerkraut, beans, potatoes, bacon and spare ribs. It is popular especially in the Istra region and so olive oil is used in most recipes. It is usually eaten together with polenta.
6. Bograč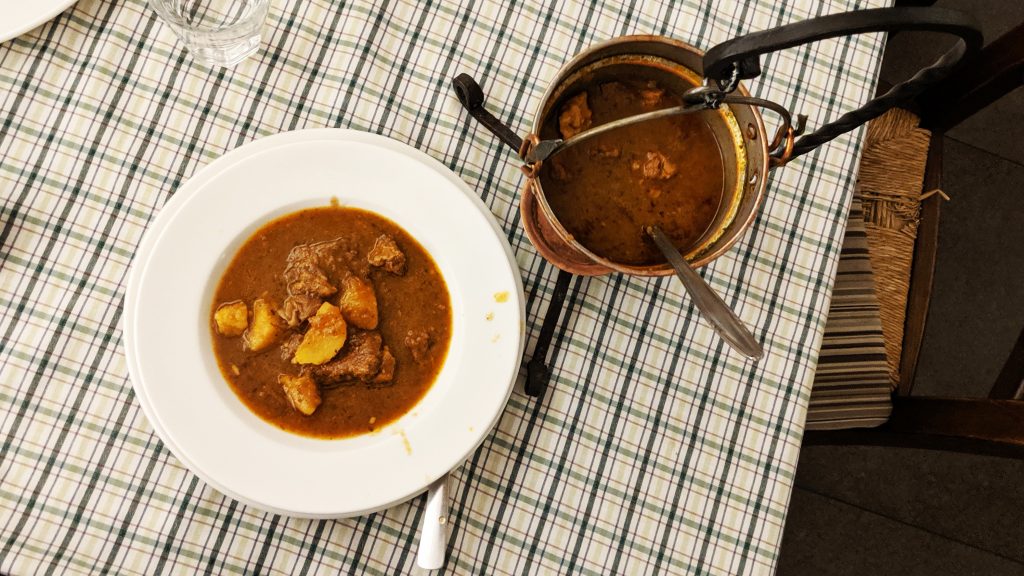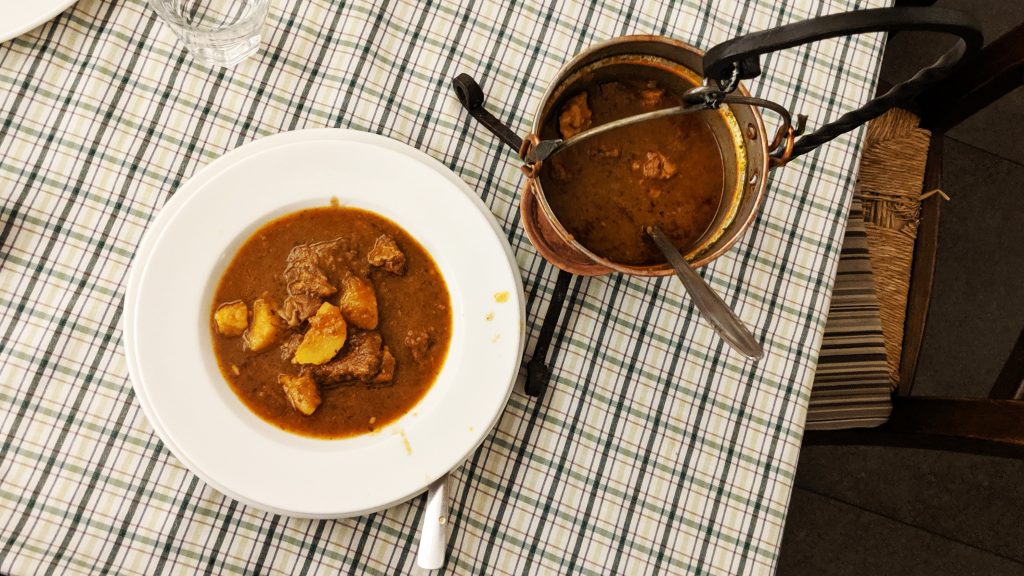 Bograč is especially popular in Prekmurje region that is located in the upmost eastern part of Slovenia. It is a one-pot dish that must contain three sorts of meat, onions, paprika, potatoes, chili and wine. The rest of ingredients may vary from one cook to another.
7. Idrijski žlikrofi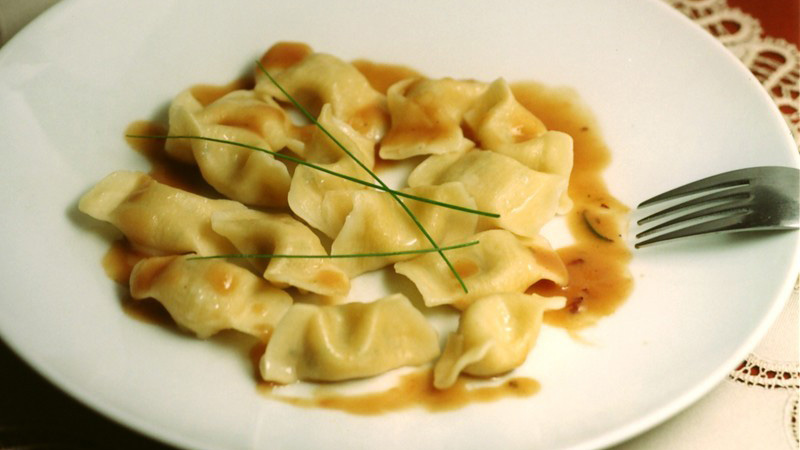 Žlikrofi are a true specialty of Idrija and are a national Slovenian dish made from dough with a potato filling. Making them can be a lengthy process but they are nevertheless, a frequent item on the menu in many households. They are served in some restaurants and farm tourism establishments.
8. Bled Cream Cake or 'Kremšnita'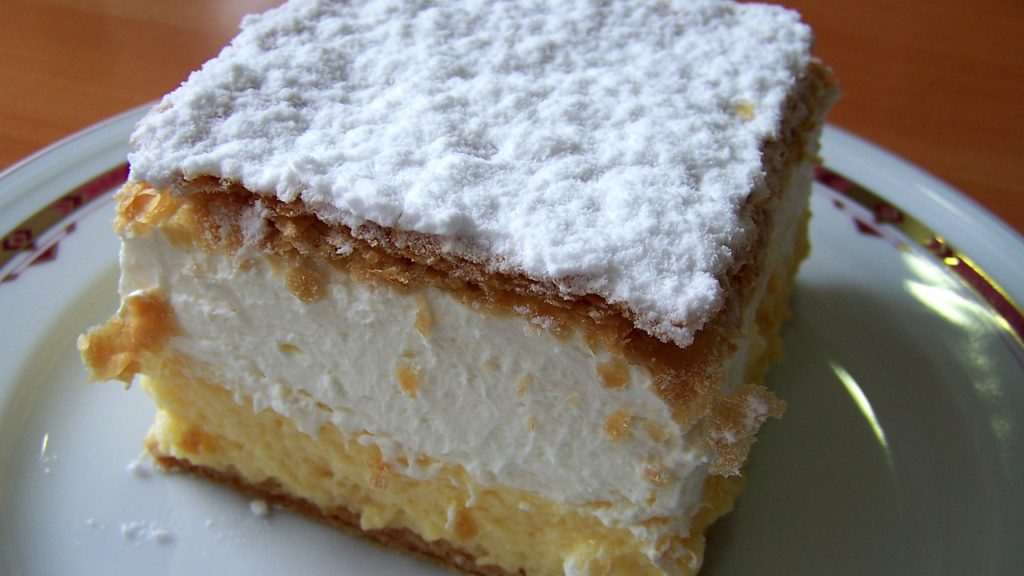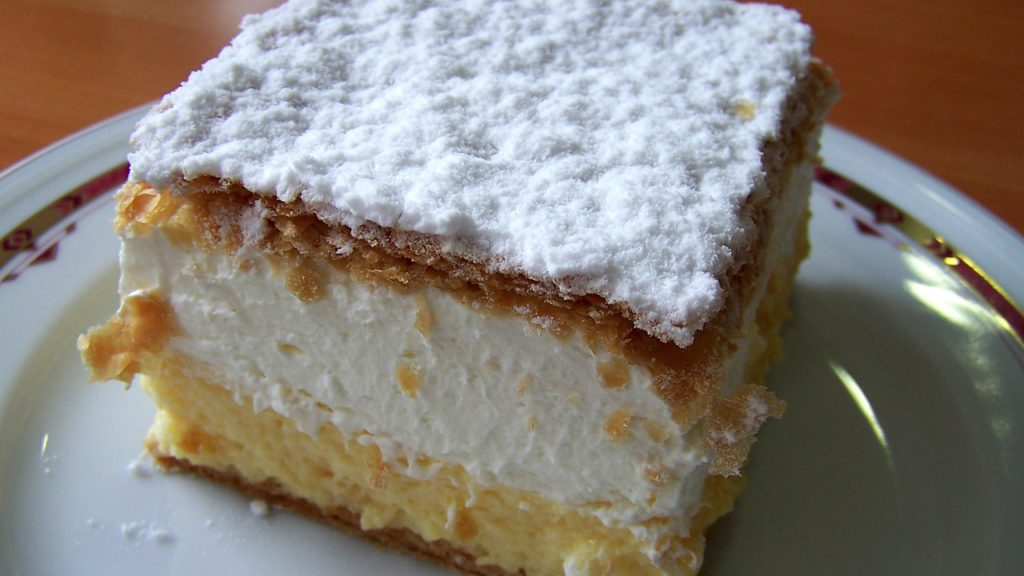 Original Bled Cream Cake is a symbol of Bled and should ideally be tried by the lake. If you're only staying in Ljubljana you can get Bled Cream Cake in some restaurants in Ljubljana, and often even in grocery stores. This delicious dessert has a crispy crush, a delicious vanilla cream, topped with whipped cream and a layer of butter though with a good dusting of icing sugar.
9. Prekmurje Layer Cake or 'Prekmurska gibanica'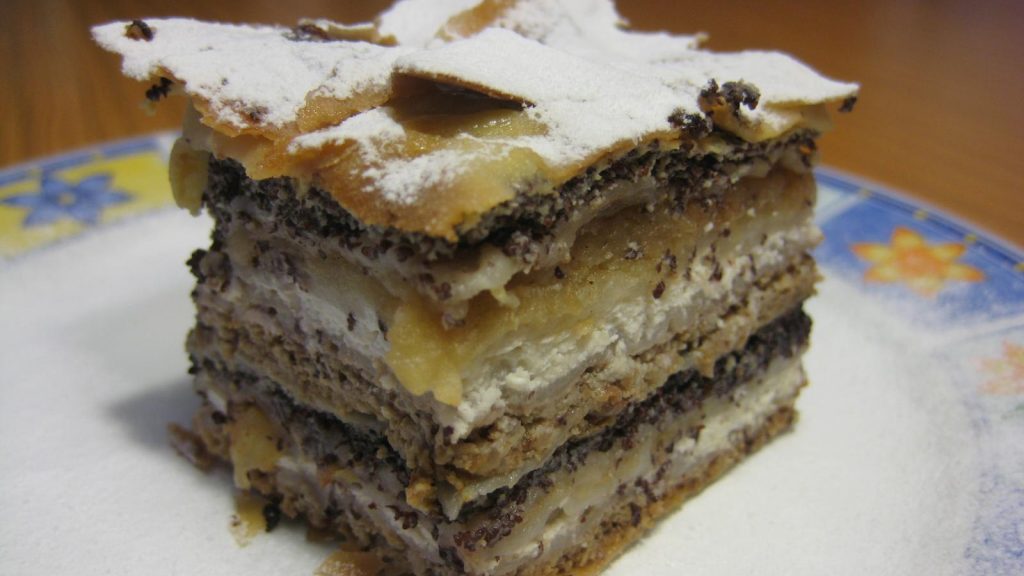 Prekmurska gibanica is a dessert native to Prekmurje and is a type of layered pastry that contains poppy seeds, walnuts, apples, raising, and quark fillings.
10. Potica Cake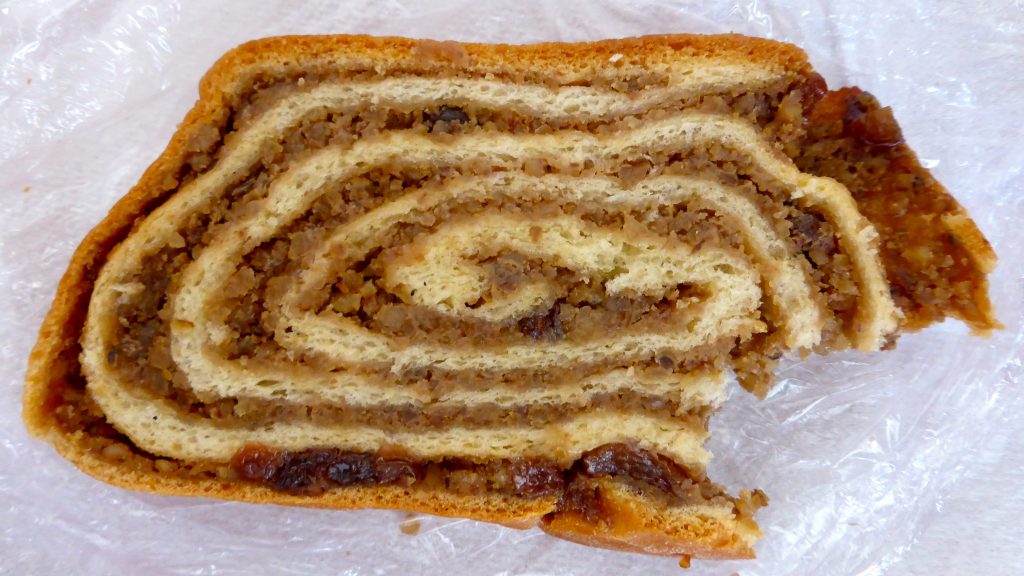 Potica Cake is a traditional festive Slovenian rolled pastry and while it can be filled with a great variety of fillings, the most popular is walnut filling. It is traditionally a ring-shaped pastry that's served every Easter and Christmas.