What to bring from another country is always a hard question, especially if you want the souvenir to be useful and traditional at the same time.
Souvenirs from Slovenia
Here are few ideas what you can bring from Slovenia from a delicious food ideas to traditional drinks and practical objects. You can get a funny magnets on every corner, but if you want to get a souvenir with cultural significance here is a few ideas.
1. Chocolate Gorenjka
The sweet-toothed have been treating themselves with the Gorenjka chocolates for almost 100 years. The Gorenjka chocolate is created from cocoa tree to cocoa paste, with kneading and rolling of raw materials to conching and moulding, and finally, packaging in distinctive red wrap. You can buy your favorite flavor of chocolate Gorenjka in every grocery store in Slovenia!
2. Slovenian Honey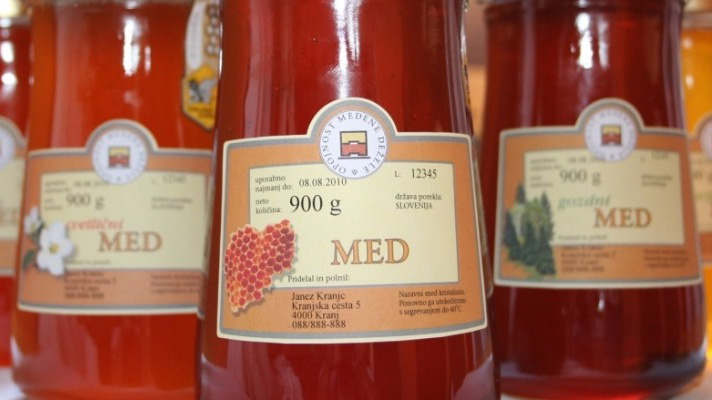 The Slovenian tradition of beekeeping is rich and deeply anchored in the popular awareness. Slovenia is the home of the Carniolan honey bee which is one of the most widespread honeybees in the world. Moreover, honey and other been products are not only a sweet treat but also good for your well-being and health. You can by Slovenian honey in souvenir shops and every grocery store in Slovenia.
3. Slovenian Wine
Slovenia has three wine-growing regions and select wines from them are ranked among the best in the world. Whether you like white or red, dry or sweet, lushly aromatic or strong it doesn't matter; you will discover your favorite among 52 varieties that grow in Slovenia. One of the most special wines is Teran that is produced in the Karst Region of Slovenia. Among other known wines are Malvazija, Refošk, Cviček, and Žametna Črnina (Black Velvet). If you are a true wine lover, visit at least one of the numerous wine cellars located all over Slovenia. You can buy the wine in the cellar or in amost every store in Slovenia.
4. Idrija Lace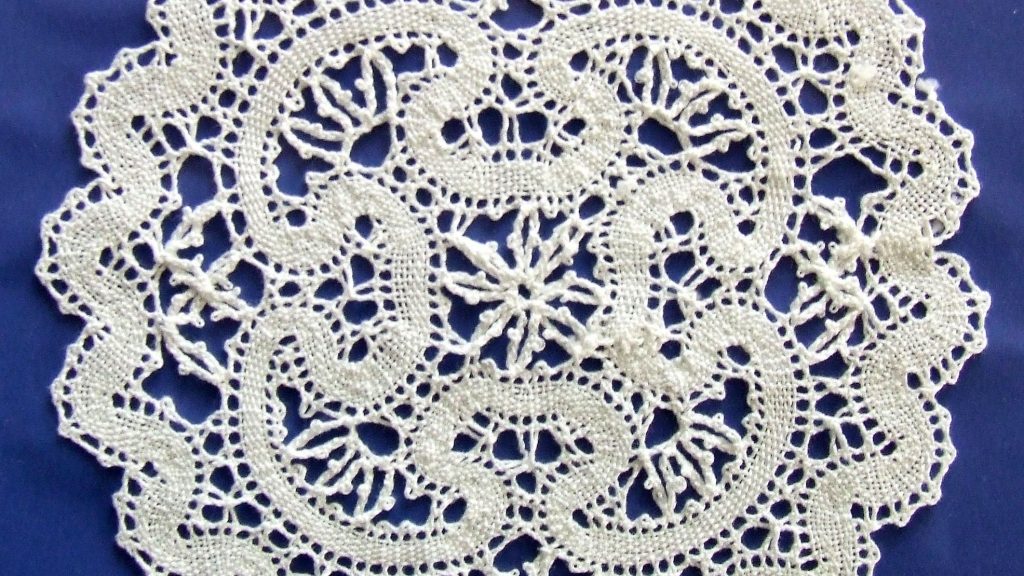 The beginning of lacemaking in Slovenia go back to the 16th century. For centuries now Idrija lace has been a synonym for quality and prestige, and has an established reputation. Handmade Idrija laces are made of natural materials using traditional techniques and constitute various cloths and napkins, curtains and bed linen, clothes, earring and necklaces, gloves and business gifts. You can buy Idrija laces including the popular bobbin lace in Idrija and Ljubljana; the sales galleries include Studio Koder, Idrija Lace Studio, and Vanda Shop.
5. Lonely Planet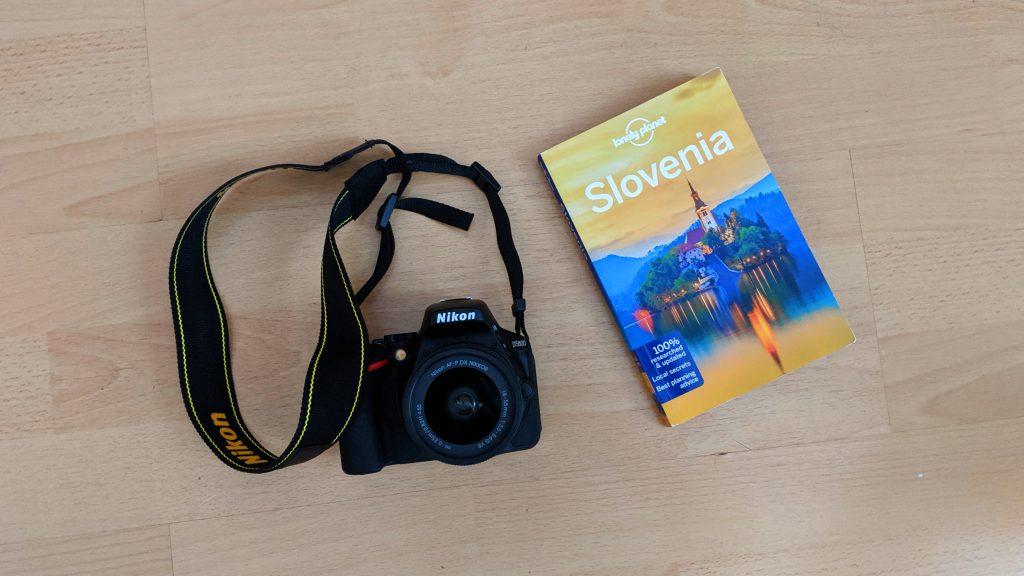 This is a perfect gift if you liked your stay in Slovenia and would recommend it to a friend. Slovenia is a beautiful country with many must-see landmarks. You can give some ideas and recommendations to your fellow travelers or you can buy them a Lonely Planet Guide for Slovenia with useful advice and ideas. Moreover, you can order it directly to your home and ship the trouble of fitting the souvenir to your luggage.
6. Potica Cake
Potica cake is the traditional Slovenian cake and every mother and grandmother knows how to make it! It is a rolled dough cake with different fillings. It is usually baked on holidays, such as, Christmas and Easter. On holidays like these you can buy Potica cake in any supermarket but you can also find the recipe online and make it at home. You can also support Slovenian start-up Le-Potica and order a miniature versions of Potica cakes directly to your accommodation.
7. Rogaška Crystal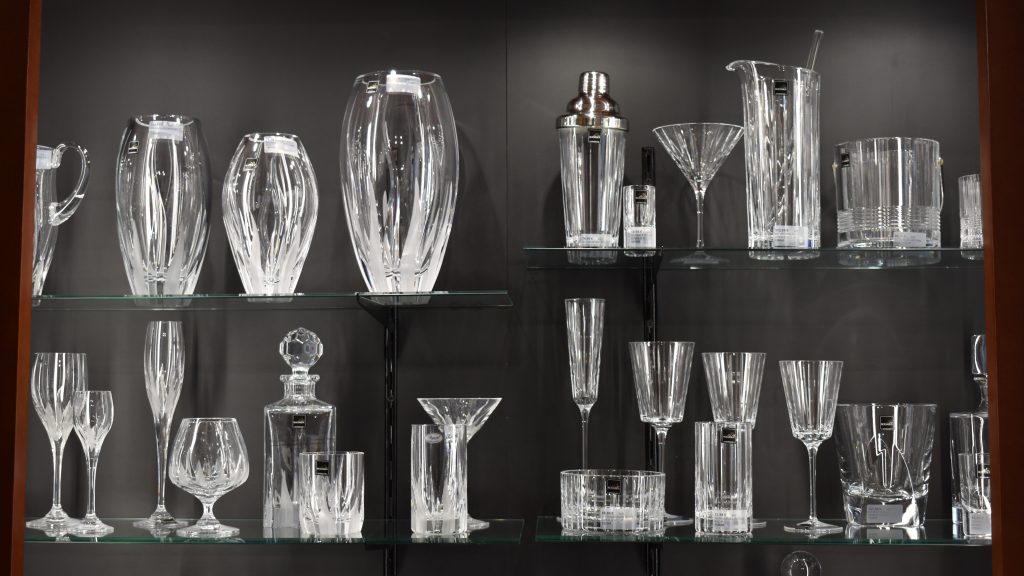 Rogaška Crystal is luxury brand and one of the leading producers of crystal ware in the world. They create premium home and lifestyle products with aesthetic perfection in high quality crystal. Their collection includes vases, stemware, bowls, and much more! Visit the home of Rogaška Crystal in Rogaška Slatina or their store in Ljubljana.
8. Piran Salt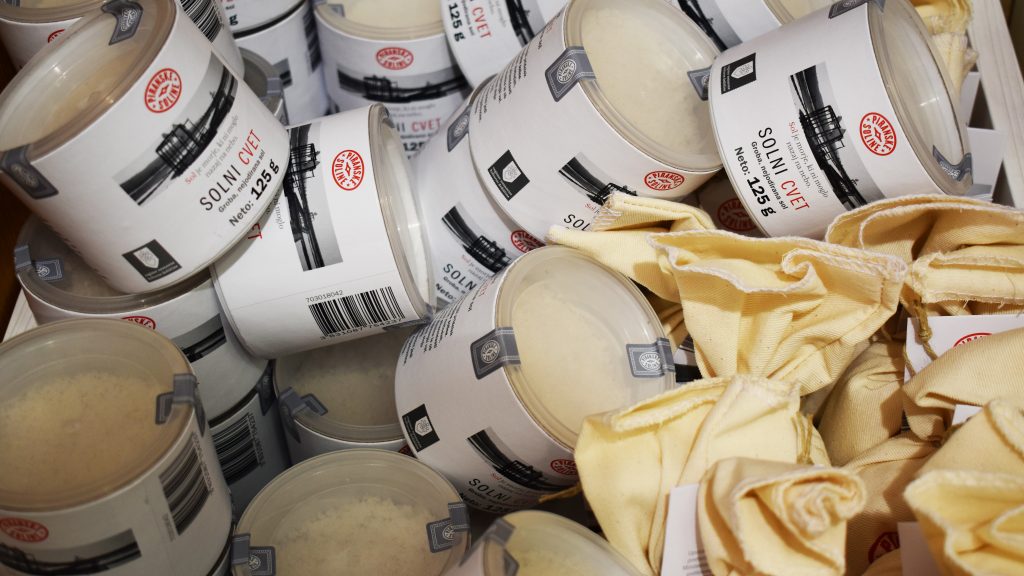 Piran is by many considered the most beautiful town on the Slovenian coast and it flourished with the help of salt. The Piran Salt Pans were established in 804. Part od Piran Salt Pans are Sečovlje Salt Pans where you can find the Museum of Salt Making. At the Sečovlje Salt Pans you can learn about the traditional salt production. Finish off your visit with a great souvenir from the Piran Salt Pans: dark chocolate with salt. You can also buy them in their souvenir shop in Ljubljana.If you do not fancy special wrap you can get it in every grocery store in Slovenia but be prepared to buy a kilo of this salt.
9. Olive or Pumpkin Oil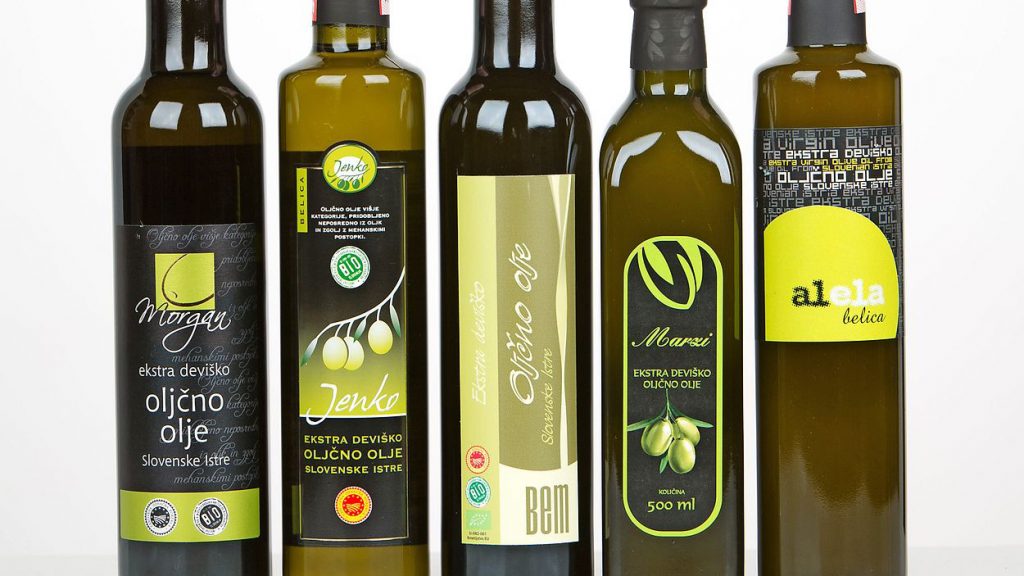 Good quality olive oil has numerous health benefits. Slovenia has a modest annual production of olive oil compared to other countries but it makes up for this with the high quality of its oil. Extra virgin olive oil from Slovenia has been recognized for its superior quality. In 2019 Slovenian producers of olive oil won three Golds and three Silvers at New York Interational Olive Oil Competition. While olive oil is really popular in the Istra region of Slovenia, it is almost entirely replaced by pumpkin oil in Štajerska region and some other parts of Slovenia. You can buy some great Slovenian pumpkin oil at Kocbek and if you visit them during production hours they will even show you the magical production of pumpkin oil!
10. A Toy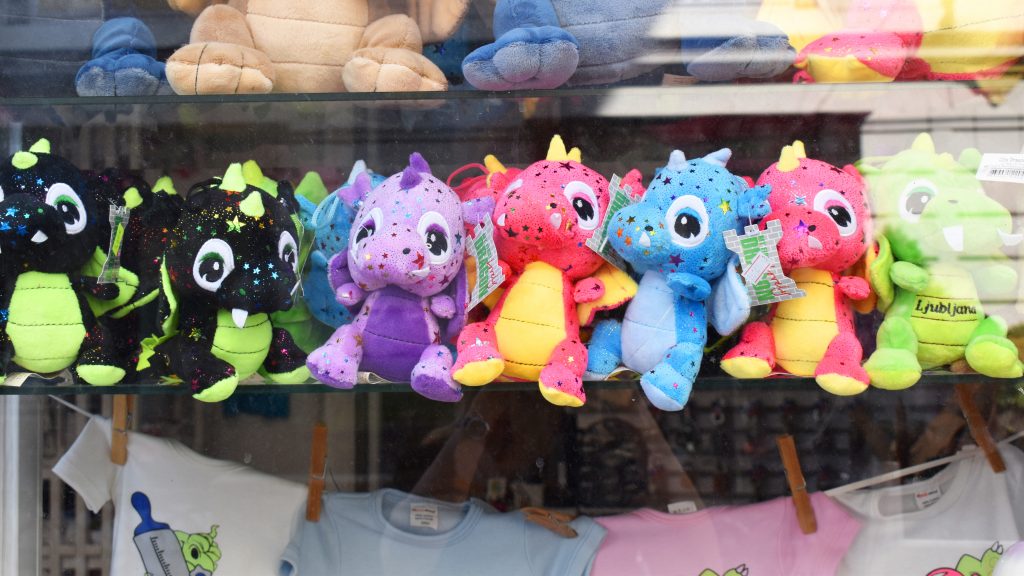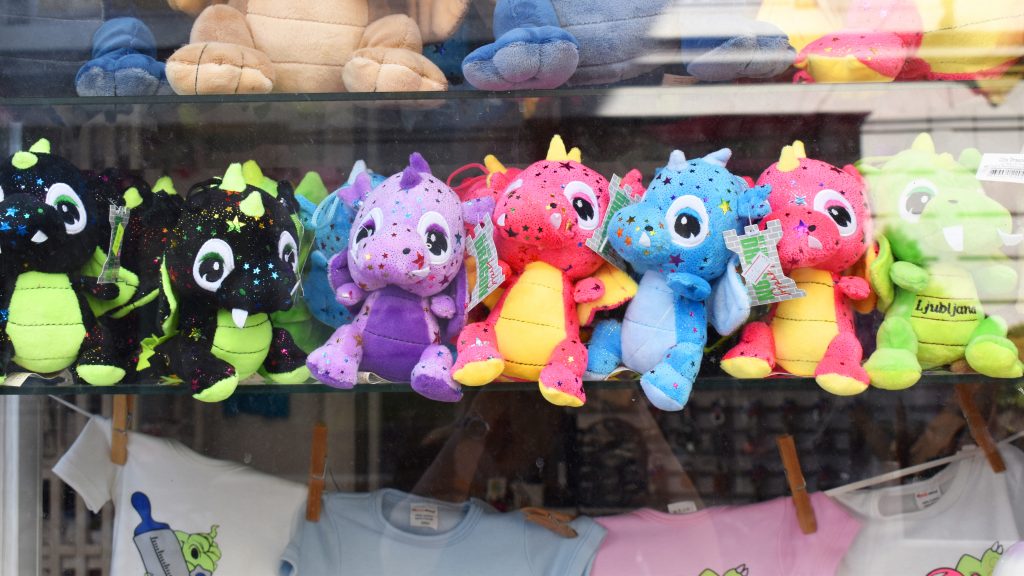 If you're travelling with children don't forget to check out souvenir shops in Ljubljana for most authentic toys, such as dragon shaped toys or olm shaped toys. Olm is a blind, cave-dvelling »human fish« that can be seen in famous Postojna cave. Dragon is a symbol of Slovenian capital city and can be seen in many tourist and hidden spots in Ljubljana, including the dragon bridge.
11. Schnapps
Schnapps or 'žganje' in Slovenia is almost like vodka in Russia. Many people make schnapps at home and the homemade Slovenian schnapps is smooth and delicious. You can buy schnapps at any supermarket but you'll get the best schnapps if you make some friends in Slovenia and they make one in their garage.
12. Bovec or Tolminc Cheese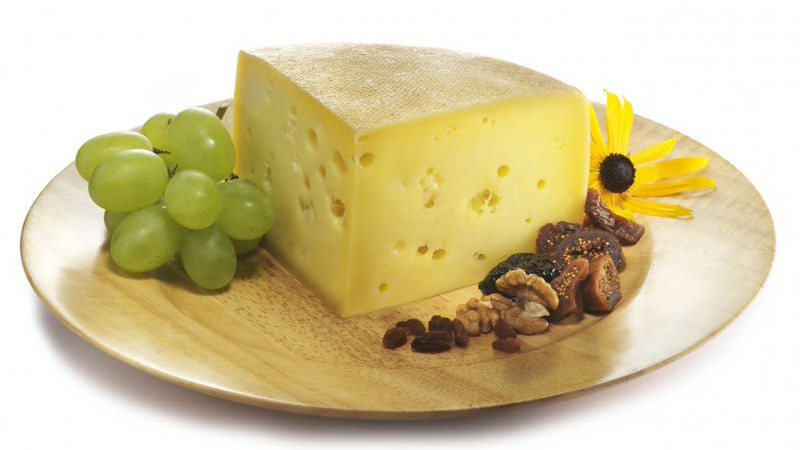 Bovec cheese is made from the Bovec sheep's milk which is an indigenous breed in Slovenia. It is round and has a distinctive and intense taste, and a gently spicy flavor. Tolminc cheese, on the other hand, is a full-fat cheese made of cow's milk from Tolmin mountains. You can buy it in souvenir shop and in some supermarkets.
13. Dark Chocolate with Slovenian Salt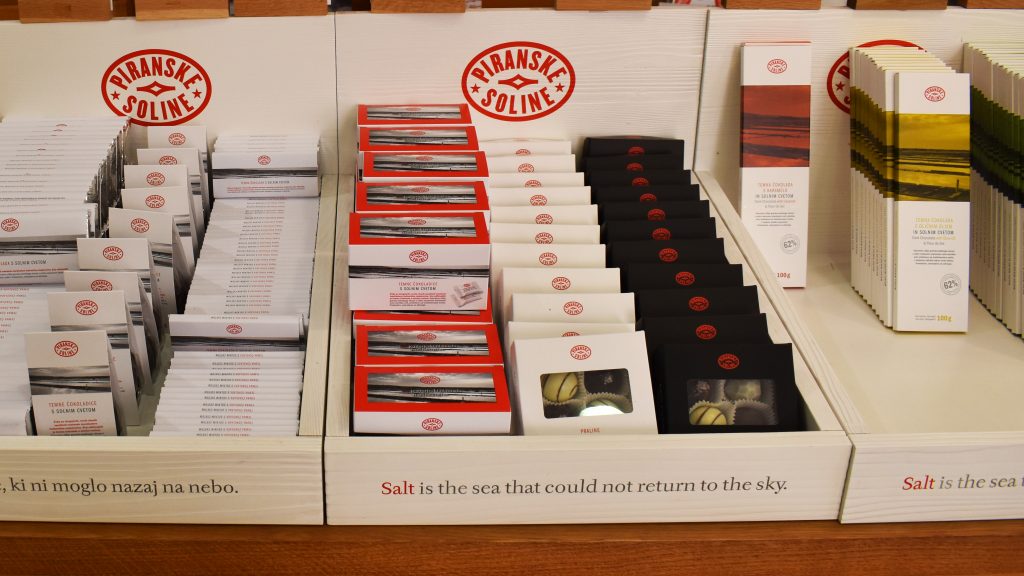 Don't leave Slovenia without paying a visit to the Sečovlje Saltworks. The salt trade in Slovenia used to be one of the most important activities in the country. To taste the true flavor of our precious salt mixed with a sweet chocolaty flavor try the handmade dark chocolate with salt from Slovenia!
14. Painted Panels from Bee Hives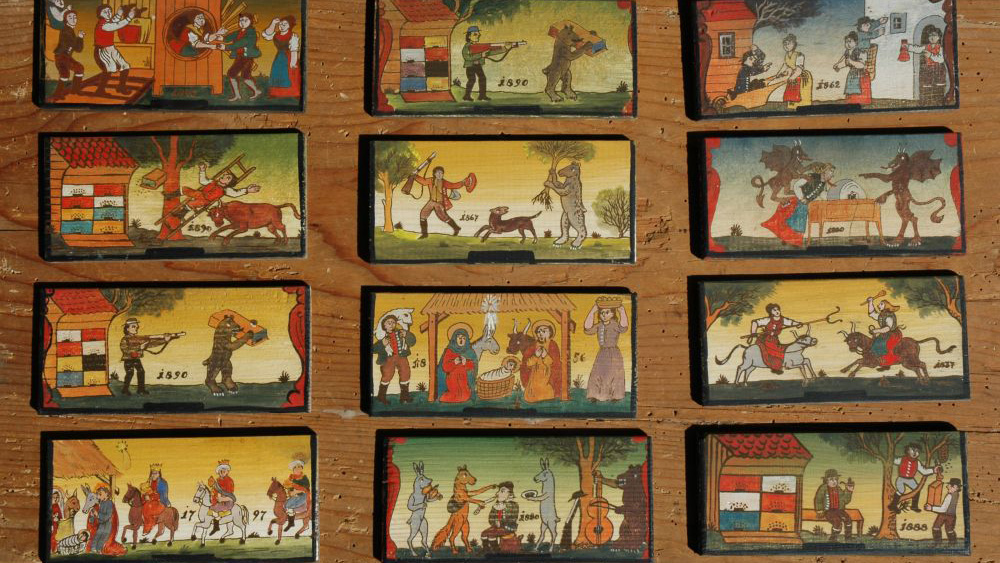 A unique feature of beekeeping in Slovenia are colorful paintings that are decorating the front panels of beehives. The motifs can be biblical or inspired by folk tales. You can buy souvenir panels in gift shops in the museum or in most souvenir shops around Slovenia.
15. Natural Cosmetics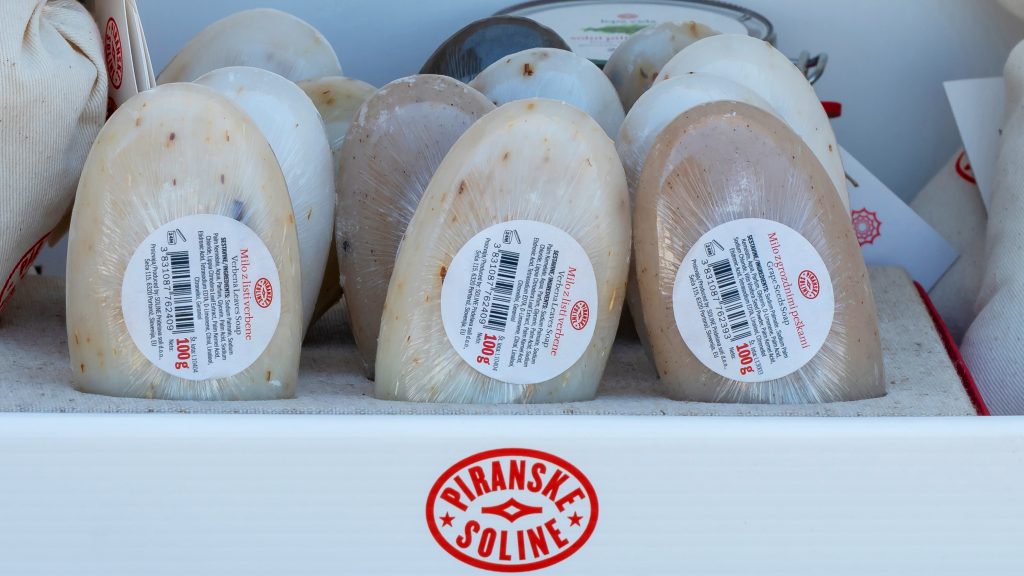 Since natural cosmetics are a big hit everywhere, be sure to check out some Slovenian natural cosmetics! Afrodita cosmetics put special emphasis on using active natural ingredients, such as almond oil, chamomile, green tea extracts and aloe vera. Piran Saltwork cosmetics are known for its traditional production of sea salt and have developed their own line of natural cosmetics called Lepa Vida. Another alternative is natural cosmetics from honey that gives your skin a healthy and fresh look. To shop cosmetics made out of beewax, honey, propolis, and royal jelly look for Zala and Bee Beauty line.