Most people agree that the northeast of Slovenia is the most beautiful part of the country featuring lakes, waterfalls and mountains. Part of it was claimed a national park named Trigrav National Park after Slovenian highest peak Triglav. In and around the Triglav National Park are many beautiful sights.
What to Do in northeastern Slovenia?
Visitors have many opportunities while visiting this part of Slovenia. Here are some must-see attractions in and around Triglav National Park.
1. Visit Bled Lake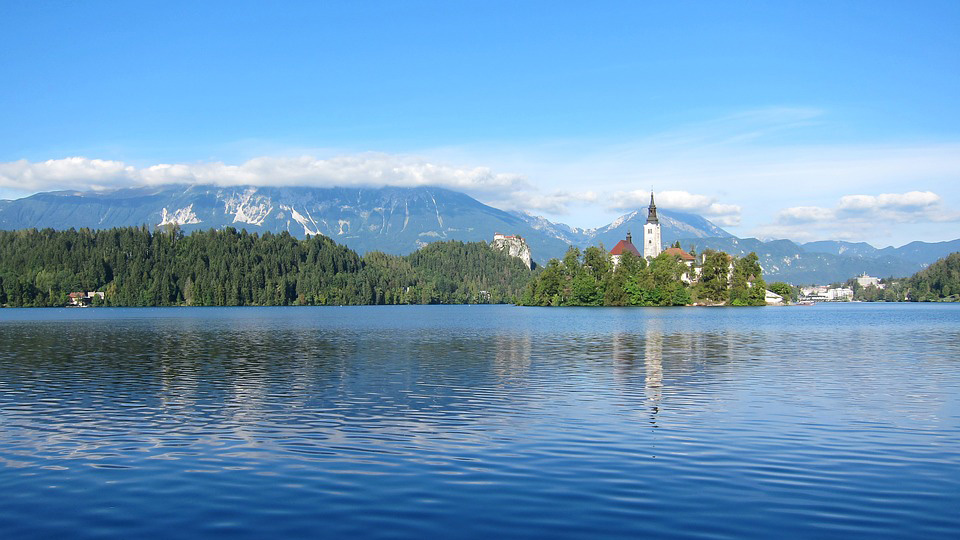 Lake Bled is probably the most iconic attraction in Slovenia. With its island in the middle lake Bled looks like a fairytale in every season, but especially in the winter when the sounding is covered in snow and sometimes even the lake freezes.
2. Walk Through Vintgar Gorge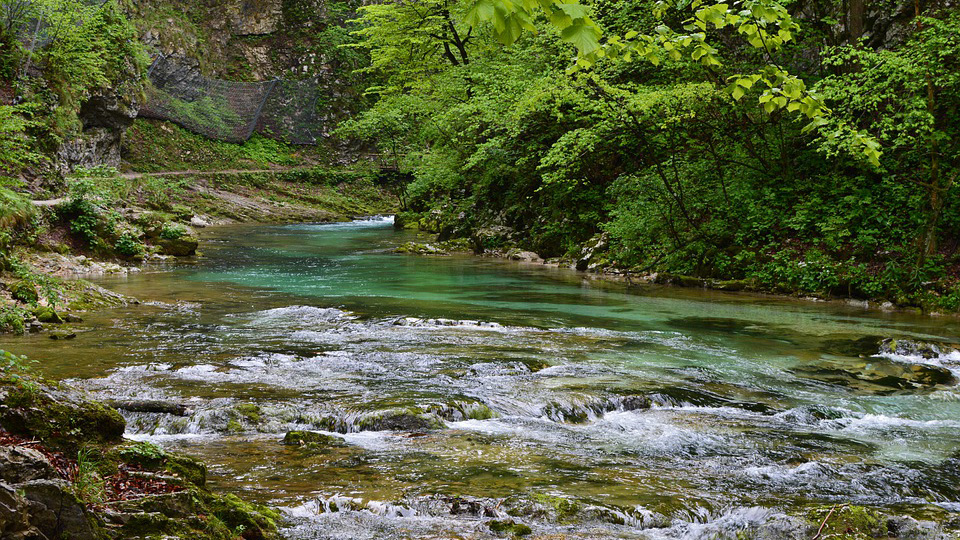 Vintgar Gorge is 1600 meters long and 250 meters deep gorge on the eastern part of Triglav National Park. The Radovna river cuts the Vintgar gorge full of small waterfalls, rapids and erosion potholes. You can visit the gorge on a a secured tourist trail through gorge.
3. Visit Prešeren's Birthplace Vrba Village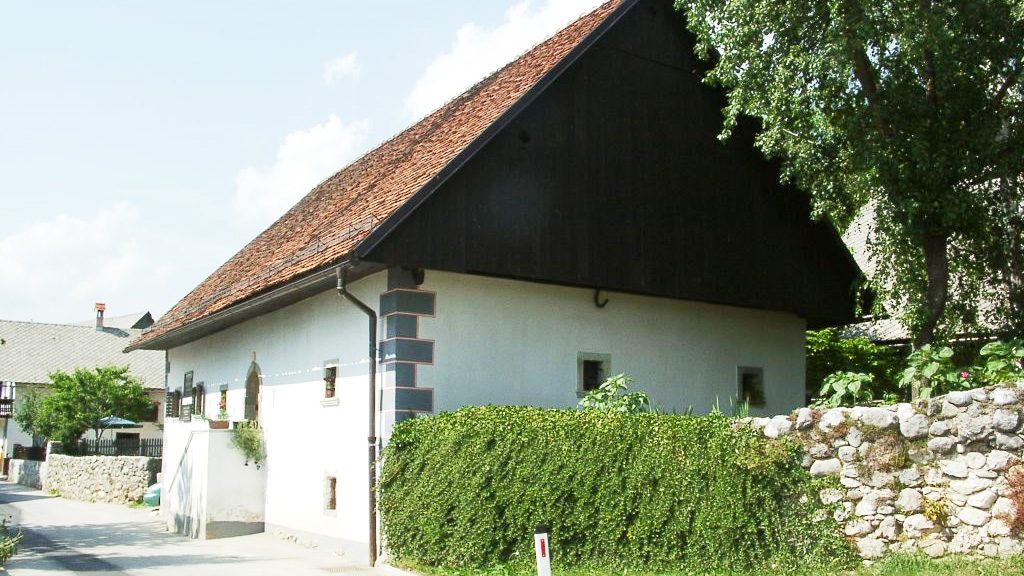 Vrba is a small village east of Bled known as a birthplace of Slovenian greatest poet France Prešeren. You might have heard of Prešeren since he wrote Slovenian national anthem and a lot of things in Slovenia are named after him, including the main square in Ljubljana. In Vrba you can visit the house where he spent his childhood.
4. Visit Avsenik Museum in Begunje na Gorenjskem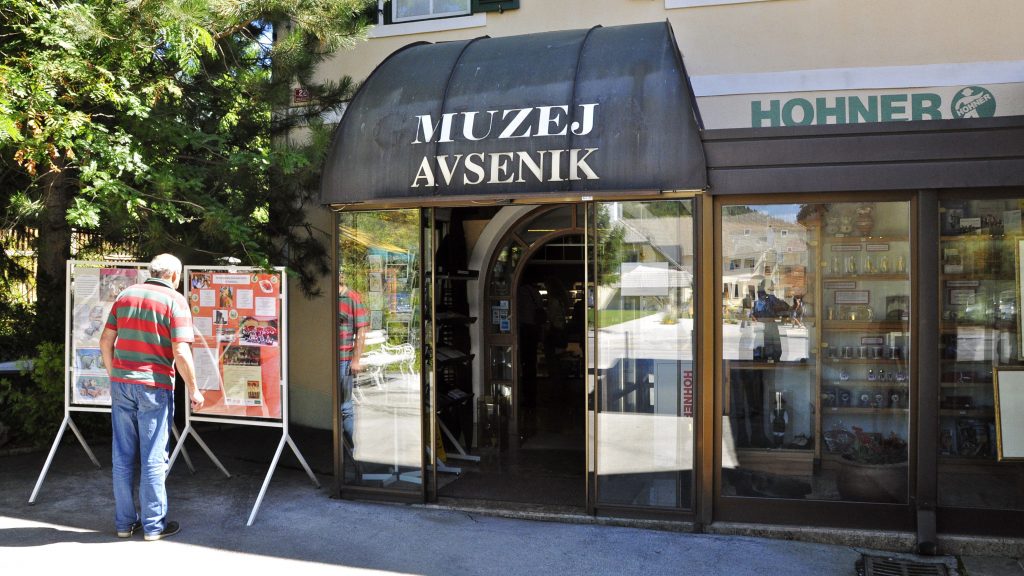 Avsenik Brothers is the most famous ensemble in Slovenia and if you want to experience Slovenian traditional music this is must-see for you. The ensemble worked together for almost 40 years and in 1987 they were registered in the Guinness book of records as the most creative and productive ensemble in the history of folk music. You can visit the museum in their house, have a traditional Slovenian meal in their restaurant or spend a night and go to their famous music evenings with a food, music and dancing.
5. Go to Bohinj Lake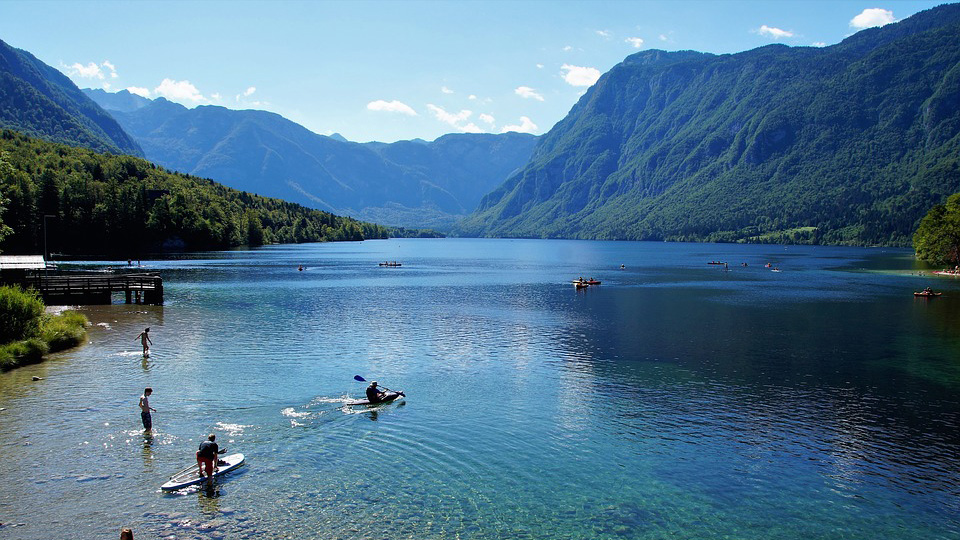 Bohinj Lake is another example of winter wonderland in Slovenia, although it is amazing year-round. You can take a canoe ride or simply enjoy in the peaceful nature around the lake.
6. Enjoy Beautiful Savica Waterfall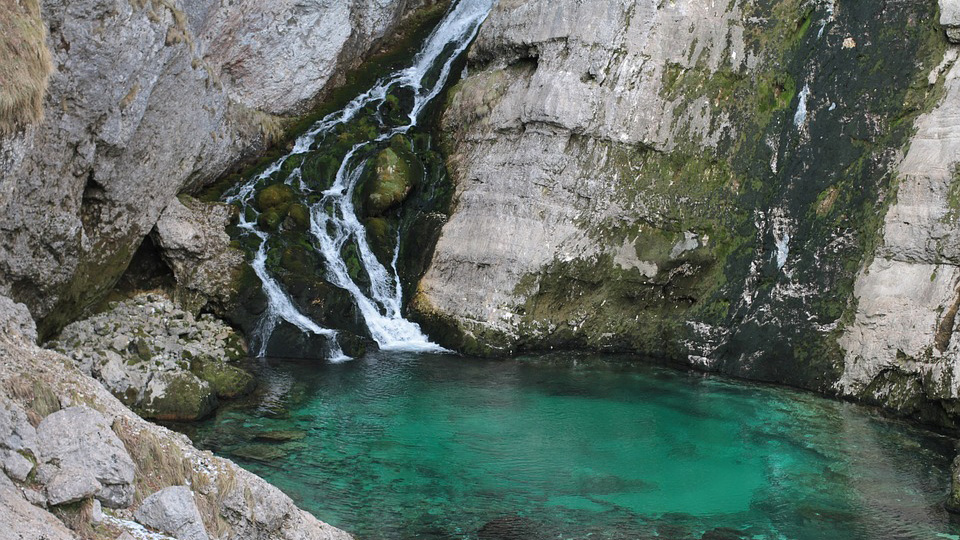 Close to Bohinj Lake you can visit 78 m high Savica Waterfall. The waterfall is the source of the Sava Bohinjka a river that flows into Bohinj Lake.
7. Visit Kranjska Gora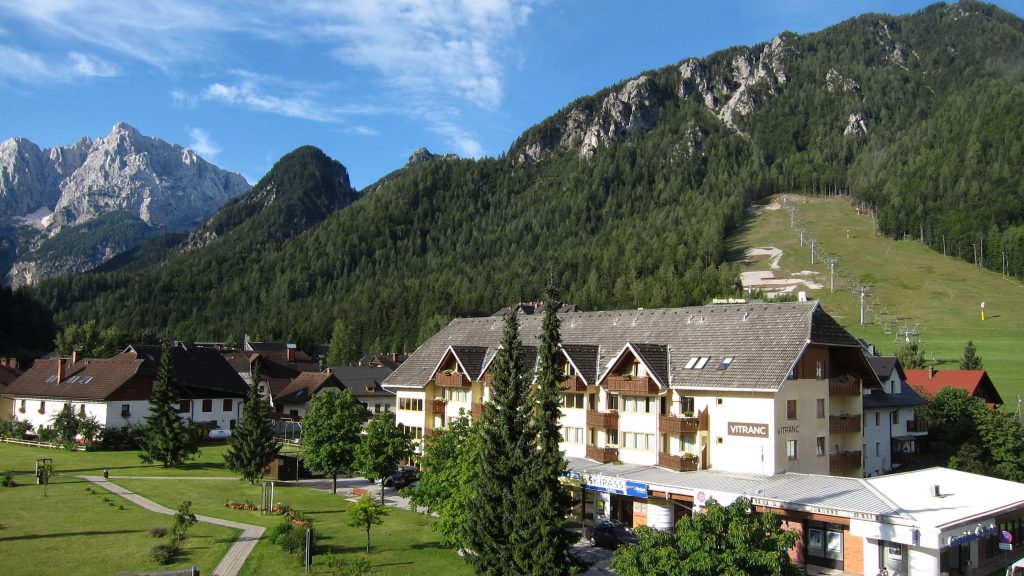 Kranjska Gora is a ski resort in northwestern Slovenia, near the mountains and glacial lakes of Triglav National Park. You can choose between 18 ski slopes of different technical difficulty in the winter. In the summer you can enjoy stunning nature or the 1,500-metre-long route of summer sledge.
8. Go Fishing in Jasna Lake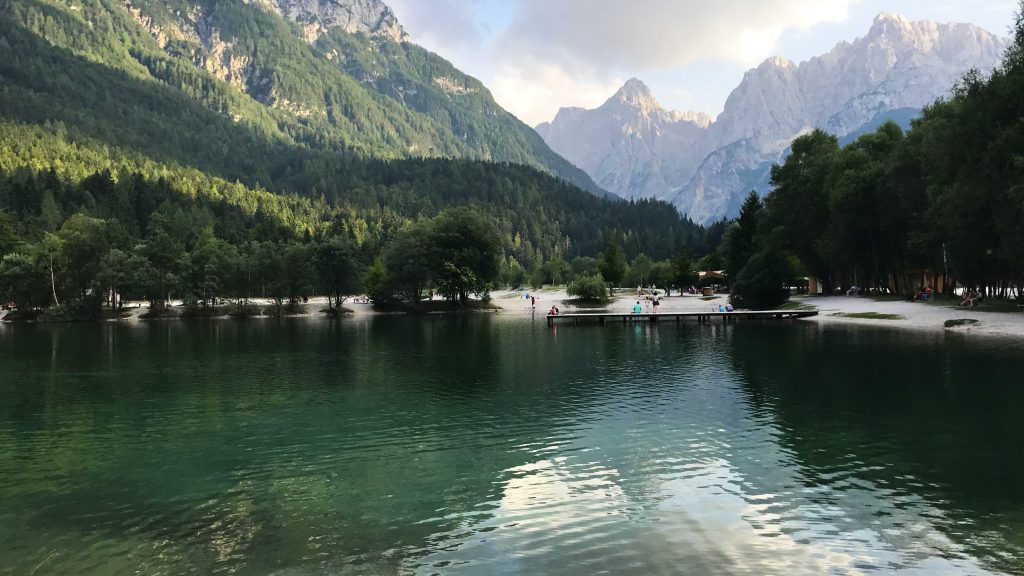 Jasna Lake is in fact two artificial lakes where two streams meet – Velika Pišnica and Mala Pišnica. You can hike and walk around the lake and go fishing since it is a well-known fishing district. Make sure to take a picture with the famous Ibex statue.
9. Visit Italy, Austria and Slovenia at the Same Time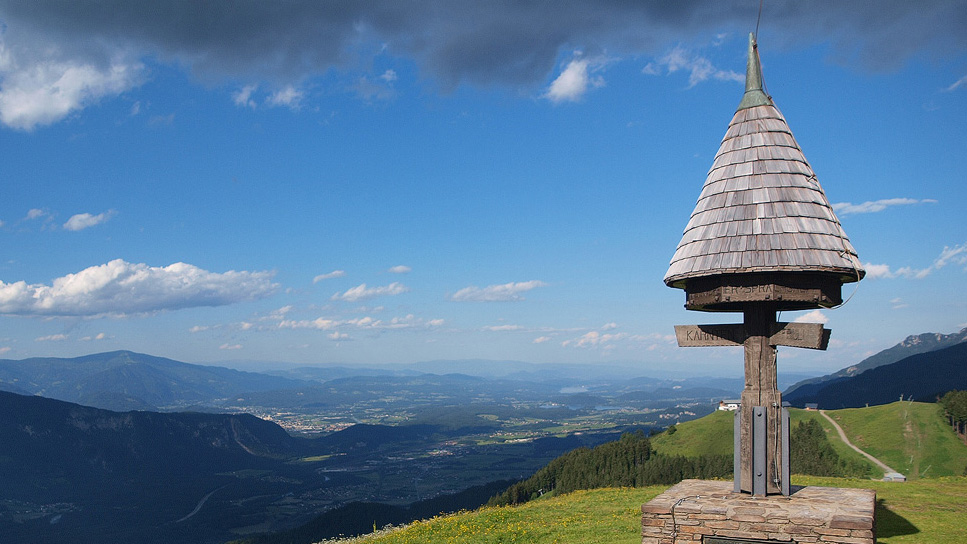 Near Kranjska Gora is located three-border area on a 1508 meters high peak Peč. Peč is situated on the border with Austria, Italy and Slovenia and is a popular hiking destination for locals and tourists.
10. Drive through Vršič Mountain Pass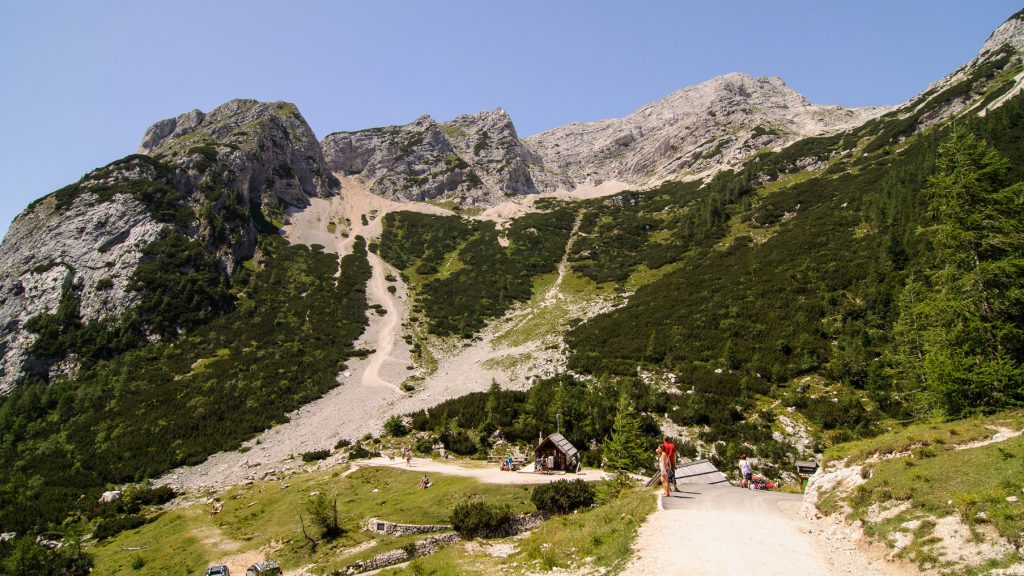 Vršič is the highest mountain pass in the eastern Julian Alps and it is 1611 meters high. It is a curvy mountain road from Kranjska Gora to Trenta. Make sure to check the news about road conditions in the winter. Make a stop on your way to take a picture of a famous face in the rock The Pagan Girl or 'Ajdovska deklica'.
11. Walk Through Vrata Valley and Peričnik Waterfalls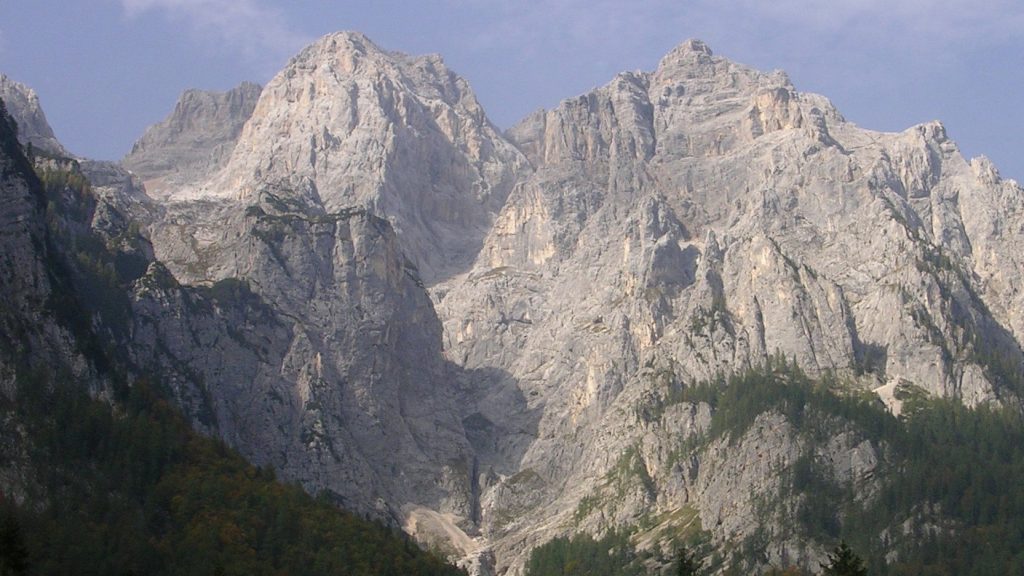 The Vrata Valley (Door Valley) is the base of the northern wall of the Slovenian highest peak Triglav. The valley can be reached from Mojstrana and is easy-to-walk trail with amazing sights such as two waterfalls named Peričnik.
12. Climb on Slovenian Highest Peak Triglav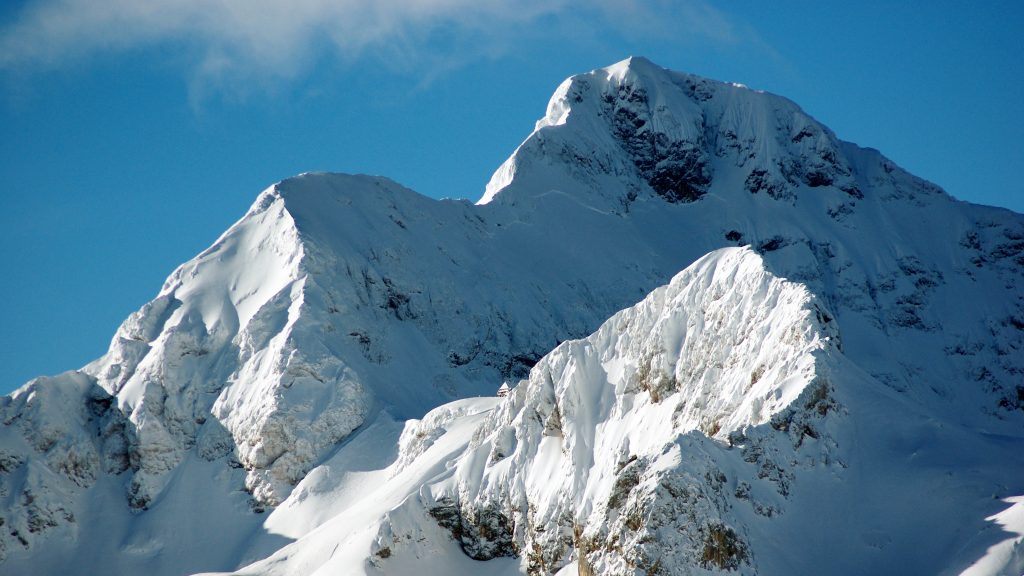 Once in Vrata you might want to continua your excursion all the way the Slovenian highest peak, 2864 meters high (9,395.2 ft).
13. Hike in Krma Valley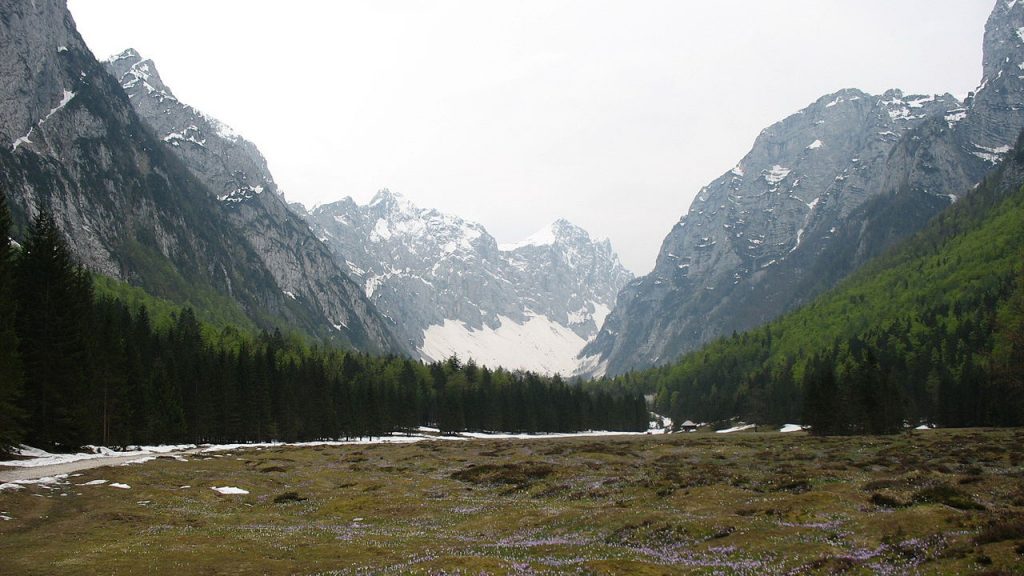 Krma Valley is another starting point to Triglav. The valley is a beautiful place for hiking all-year-round and a popular destination for ski touring in the winter. You can start your hiking trip in Mojstrana.
14. Enjoy in Soča Valley
If you love outdoor activities, you have to visit the Soča Valley. Soča is a river known for its emerald green color and out-of-this-world scenery. Water sports are very popular on Soča River and the main starting points are three small town Bovec, Tolmin and Kobarid.
15. Visit a Partisan Hospital Franja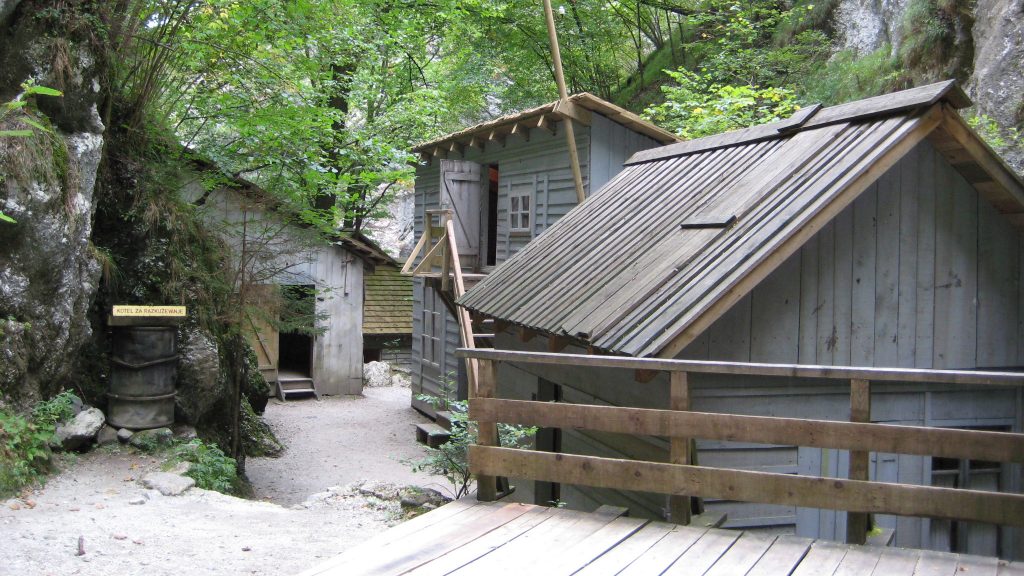 Franja Partisan Hospital was functioning hospital in the World War II in the hidden gorge of Pasica river near the town Cerkno. It is located south of Triglavski National Park. Pasica Gorge a difficultly accessible gorge that provided safe shelter from the invaders.
16. Visit a Wild Women in the Cave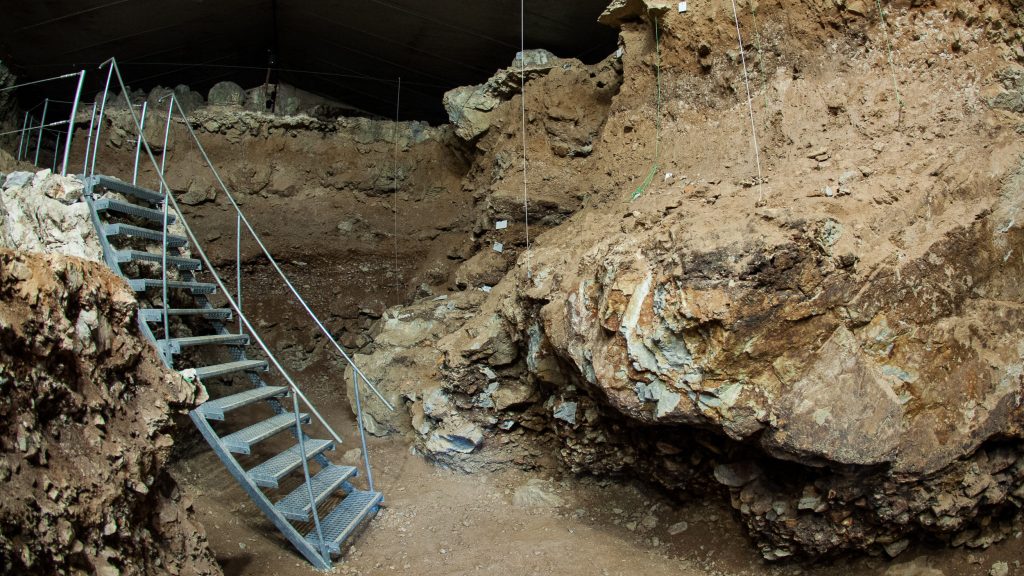 Divje Babe or 'Wild Women' is archaeological park of the Early Stone Age of a worldwide importance. The world's oldest musical instrument, made by a Neanderthal, was discovered in the cave.