Despite being a very small country Slovenia has many natural resources, one of them being thermal water. Most of the thermal spas are located in the Eastern part of Slovenia and include amazing wellness centers.
Spas and Health Resorts in Slovenia
Eastern Slovenia is reach with thermal water resulting in many natural spas and health centers, appropriate for all kind of guests, from families with kids to couples in love and guests seeking medical attention. Make sure to check their availability before going there since many of them are quite away from popular tourist attractions. Also bear in mind that in the winter time, some of the spas could go under the maintenance and some outdoor pools might be closed.
1. Terme Čatež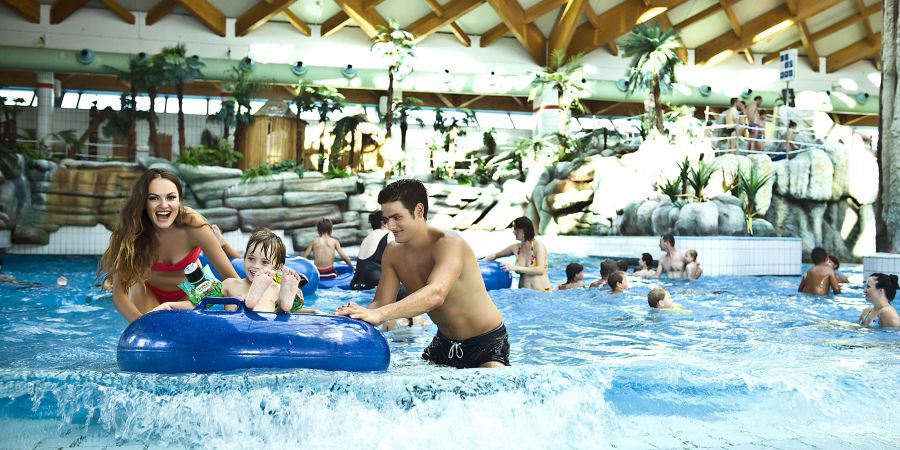 Terme Čatež in the south-east of Slovenia is where family fun begins. The outdoor complex is one of the largest in Slovenia and offers a lot of fun for kids. It has a lot of slides, lazy river and pirate island. But do not worry if you are visiting in the winter, since indoor pool complex also has a pirate ship, children's pool and pool with waves. Definitely the right choice for a family fun!
2. Terme Lendava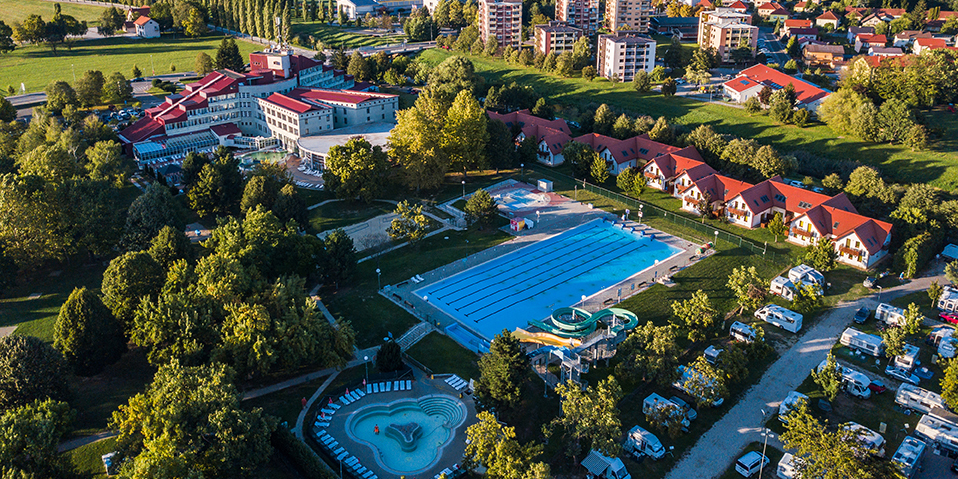 On the far east of Slovenia lays small town, most known for its spa Terme Lendava. Water in Terme Lendava is rich with paraffin and has a unique green colour. The resort has five energy points, health service and wellness program. Or you can just stay in 3 stars hotel and enjoy thermal water park and just soak in a healthy warm water.
3. Terme Vivat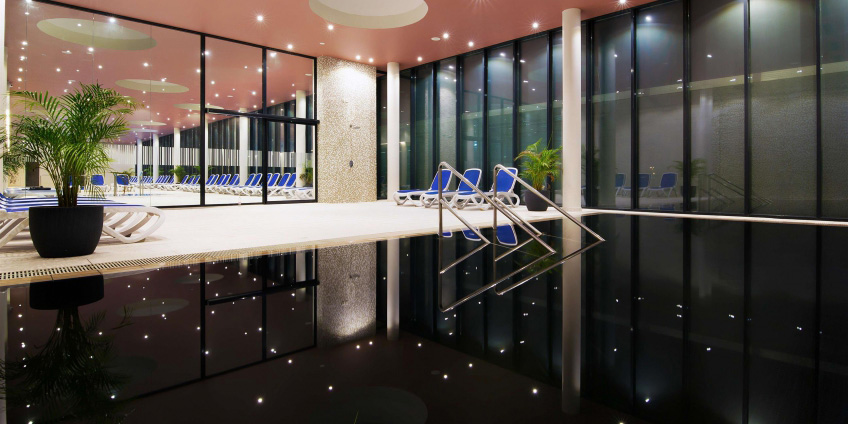 Terme Vivat is a smaller but modern spa in Moravske Toplice in the north-eastern Slovenia (or in the head of the Slovenia – chicken). You can swim in many internal and external swimming pools and can even choose between black or white healing water. Additionally, you can join their wellness and health program. Terme Vivat offers accommodation in four-star hotel or you can stay in their autocamp Vivat.
4. Moravske Toplice Terme 3000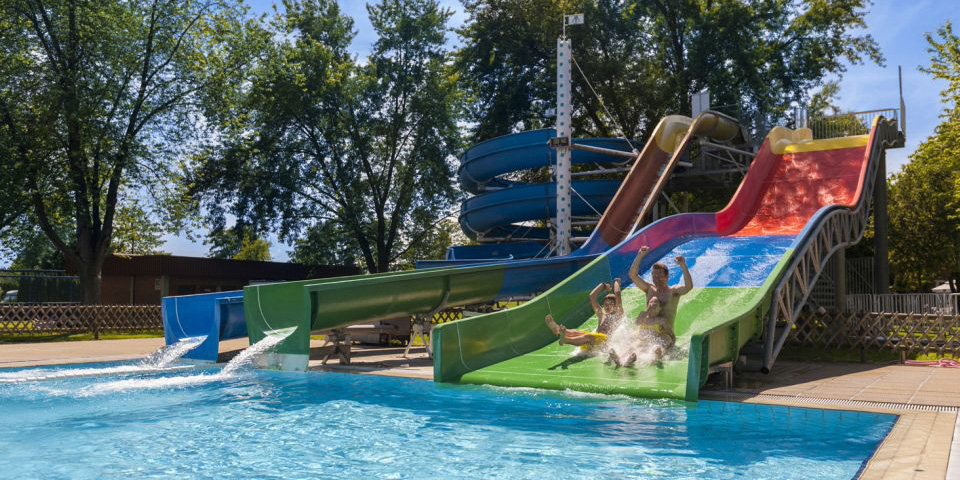 Another spa in Moravske Toplice is Terme 3000. It has a fun outdoor waterpark for kids and renovated indoor thermal park. They offer a health consultation with a doctor and a wellness program. They are proud of their black thermal water and even made a new line of cosmetics Blackaquatherm cosmetics, based on the healing black thermal mineral water from Terme 3000. You can stay in a four-star hotel, apartments, camp or even in a four-star, charming wooden houses inspired by traditional thatched-roof houses known as 'cimprače'.
5. Terme Maribor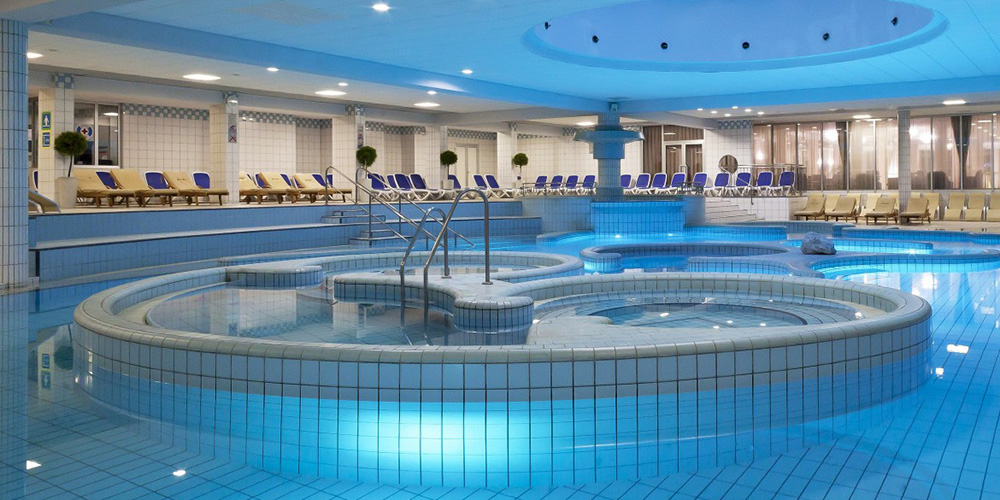 Terme Maribor is an easy way to enjoy thermal spa during your busy schedule in Slovenia. While in Maribor you can stay in one of the 4-star hotels of Terme Maribor, each having its own thermal and wellness center.
6. Terme Ptuj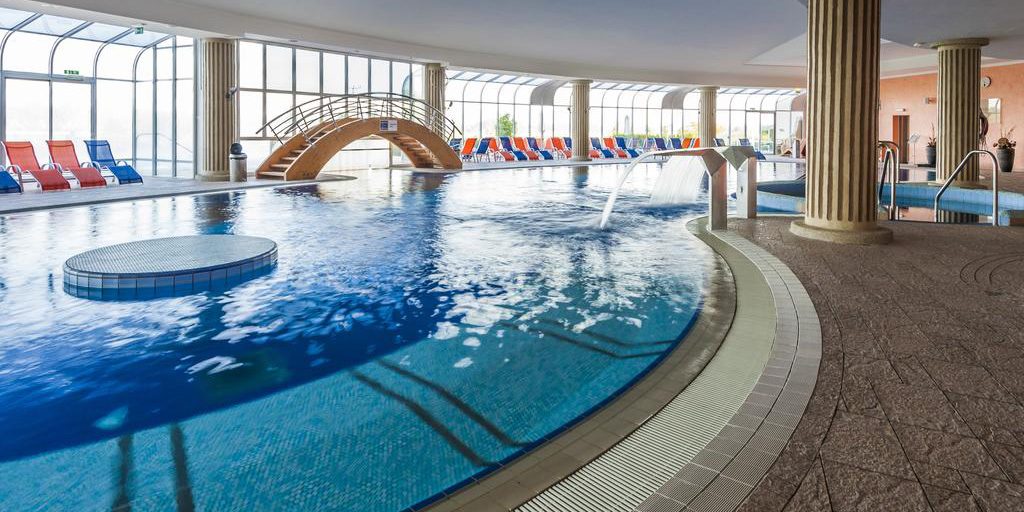 The oldest town in Slovenia Ptuj, has a lot to offer to every tourist, and a spa Terme Ptuj is just one thing on the list. Spa has a luxurious wellness center, offering wellness experiences modelled after the ancient Romans. You can stay in a 4-star hotel, in the apartments or you can camp in wooden wine barrels. They also offer a fun outdoor water park for kids.
7. Terme Olimia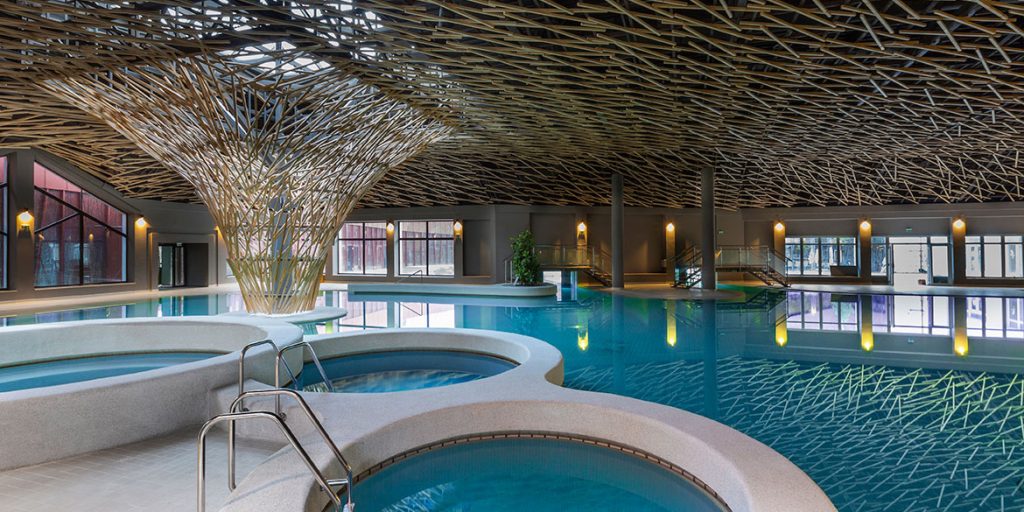 In a small town of Podčetrtek you can find a spa Terme Olimia. This spa is very popular among families since it has outdoor water park Aqualuna with many waterslides. It has a great sauna and wellness program and a part of it is reserved for visitor above 15 years of age. You can choose between different accommodations such as 4-star hotels and camping.
8. Thermana Laško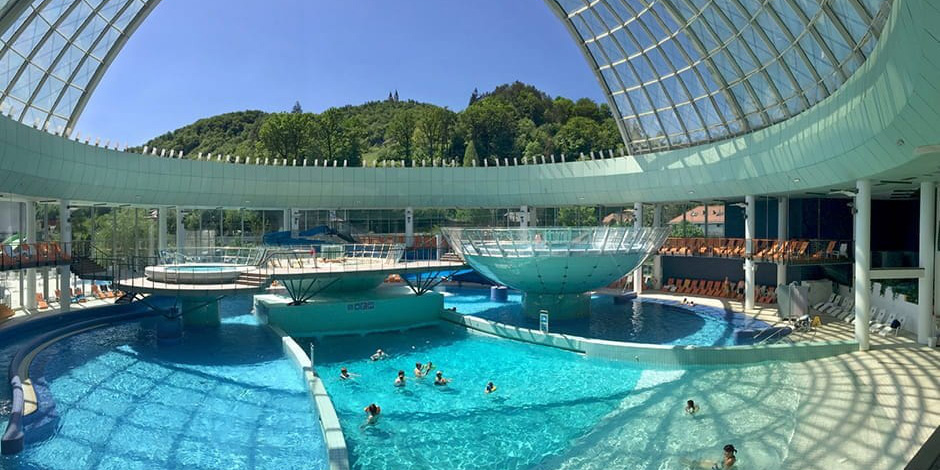 Thermana Laško is a modern spa ideal for relaxation. In a small village Laško shares a home with one of the most popular Slovenian beers – Laško. If you want to connect thermal activity with beer this is the right place for you since they offer a Beer Wellness. In Thermana Laško you can choose between different accommodation and spa packages.
9. Rimske Terme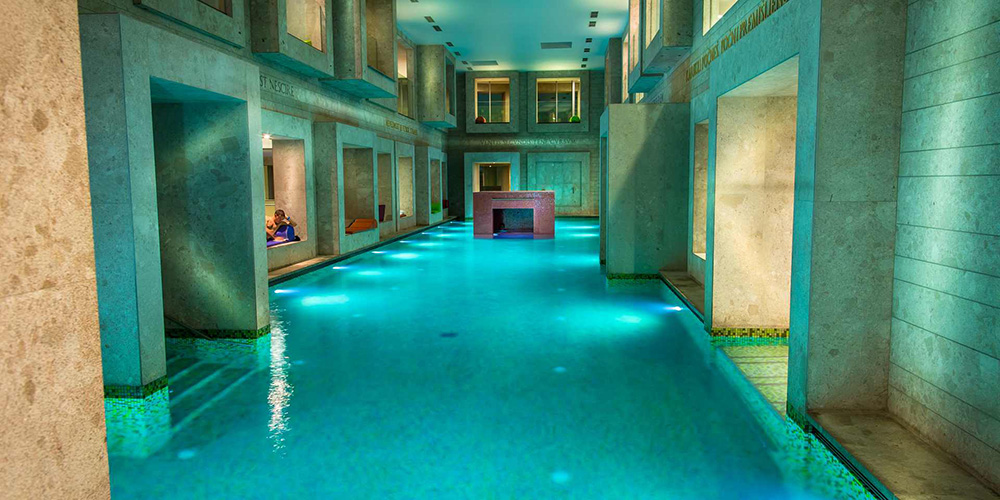 Spa Rimske terme (or Roman spa) stands on the place where Romans built hot-water pools in 39 A.D. It is arguably the most romantic spa in Slovenia with wide offer of saunas and wellness. It should not be stressed out that one should go to Roman sauna when visiting Rimske terme. They also have a modern accommodation in the same hotel as the pools.
10. Talaso Strunjan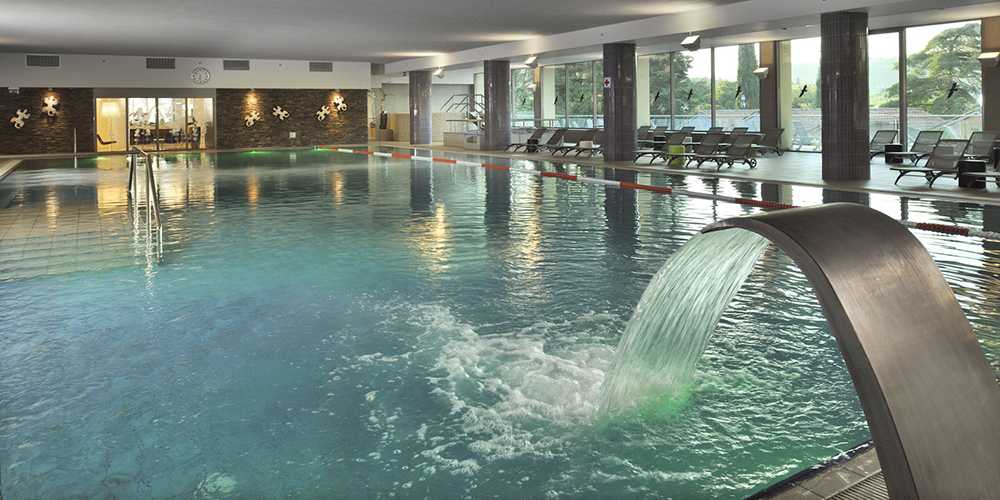 The hotel Talaso Strunjan is one of the rare thermal spas on the Slovenian coast. The hotel offers a wellness and medical center with views looking out onto the salt pans. The best part is probably indoor pool with heated seawater. You can also make a day trip from the hotel to Sečovlje salt pans where you can enjoy the whole day of spa using the salt and a mud from the salt pans.