While Ljubljana is a beautiful city, it is sometimes good to escape to the nature. Especially in Slovenia, where there are many great spots for relaxation all around the country.
Top 10 Day Trips from Ljubljana in the Nature
If you want to feel more connected to the nature hop on one of day trips listed here, which are all less than an hour away from Ljubljana. Some are accessible with the city bus or even only a short walk from the center of the city.
1. Bled Lake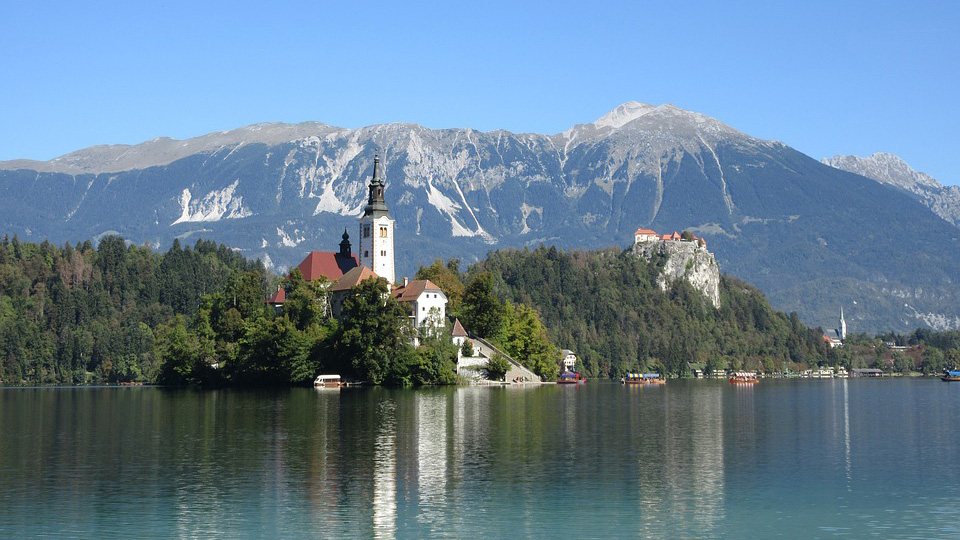 Bled Lake is one of the most popular tourist spots in Slovenia, because of its stunning nature. It is located only an hour drive from Ljubljana, but it offers many activities for anyone visiting. Relax in the nature and take a walk along the lake, visit the castle and see the lake from above or take a boat ride to the small island with a church.
2. Iška Gorge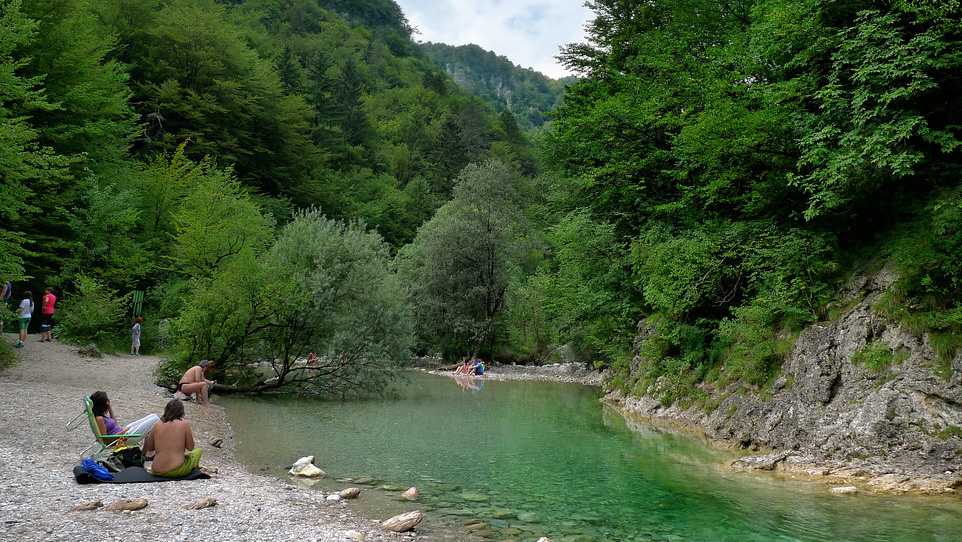 About 40 minutes south of Ljubljana there is a beautiful gorge offering relaxation in the untouched nature. Through the gorge flows the river Iška with clear blue water, providing a home for various animal and plant species. There are hiking paths leading to nearby hills, picnic places and pools, where you can go swimming in the summer.
3. Zbilje Lake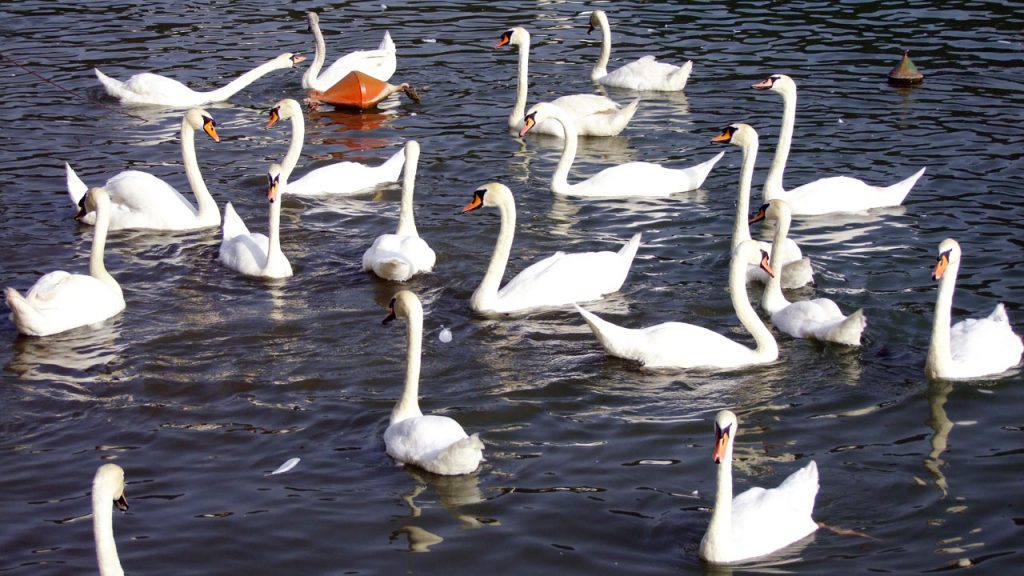 Lake Zbilje is an artificial lake on the river Sava, which provides a habitat for different bird species, especially swans. It is a perfect spot for sunny days to escape from the city life, with its cafes, water activities and paths for strolling along the lake. If you are visiting in the summer you can also go for a swim in the lake.
4. Postojna Cave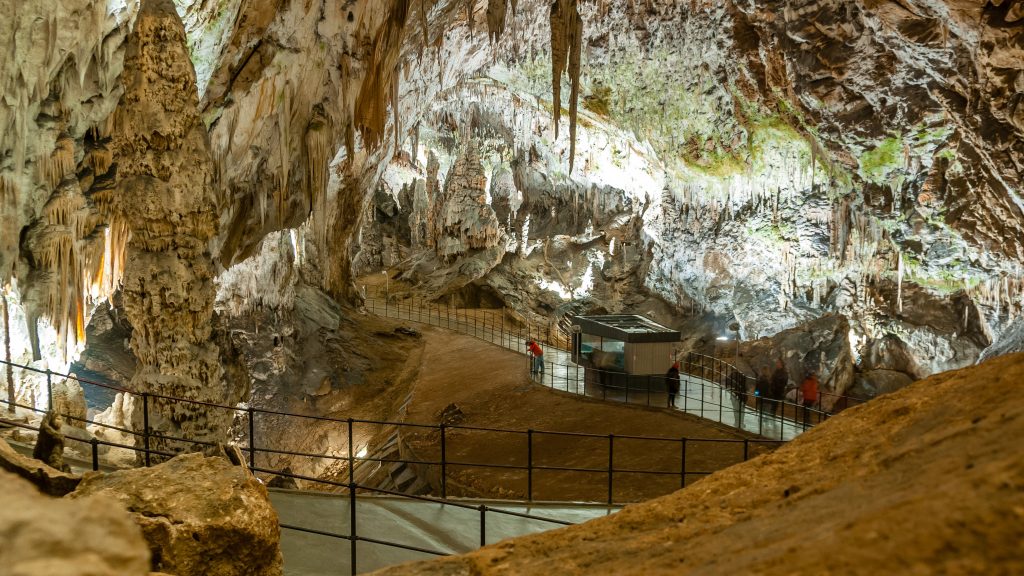 The most popular Slovenian cave is Postojna Cave, where you can get to know the Slovenian underground world and the olm, the largest cave animal. Postojna cave is located only 45 min outside of Ljubljana. Since it is the most famous Slovenian cave, it is usually busy with tourists, so you can also visit some other caves (Škocjan or Pivka caves) that are less touristy and that will give you more of a natural impression.
5. Tivoli Park and Rožnik Hill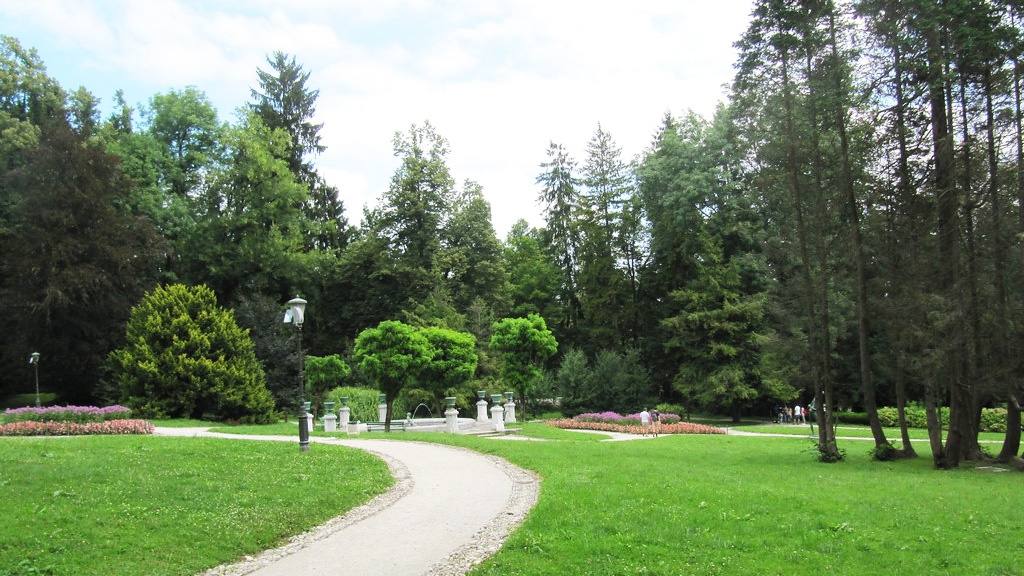 There are places to enjoy in nature without leaving Ljubljana that are located near the center. Less than a 10 minute walk from Prešeren Square there is Park Tivoli, with large green spaces for many activities and relaxing. From there you can hike up to Rožnik hill, but there are several other footpaths leading to the top of the hill with a small church.
6. Šmarna gora Hill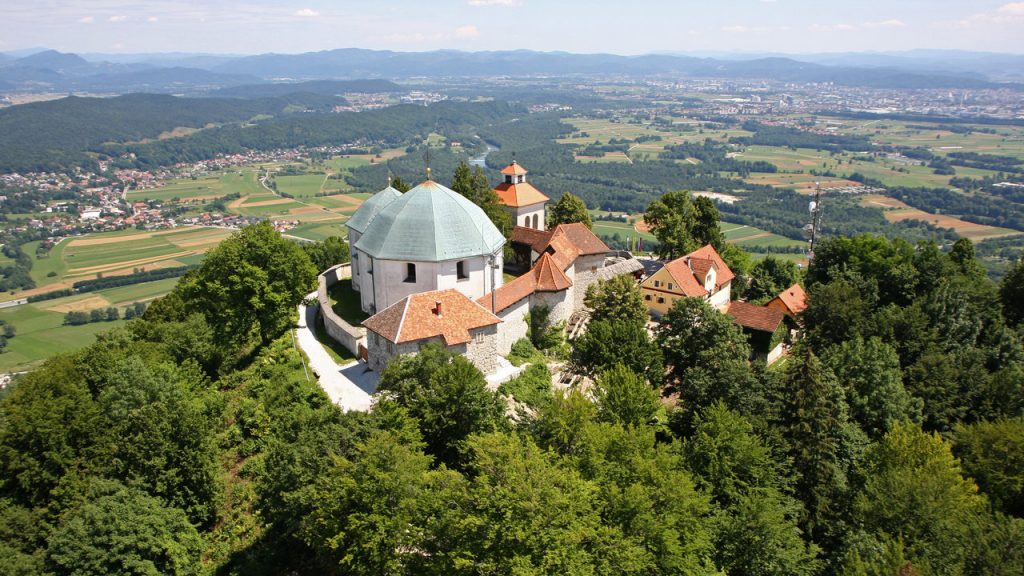 Another hiking option is the way up to Šmarna gora, which takes max one hour, depending on which of the many paths you take. The top offers beautiful views of the surroundings and there is also a restaurant and a Baroque church on the peak. It takes around 20 minutes to reach the foot of the hill with a car, otherwise you can use the city bus number 8 from the center of Ljubljana.
7. Trail of Remembrance and Comradeship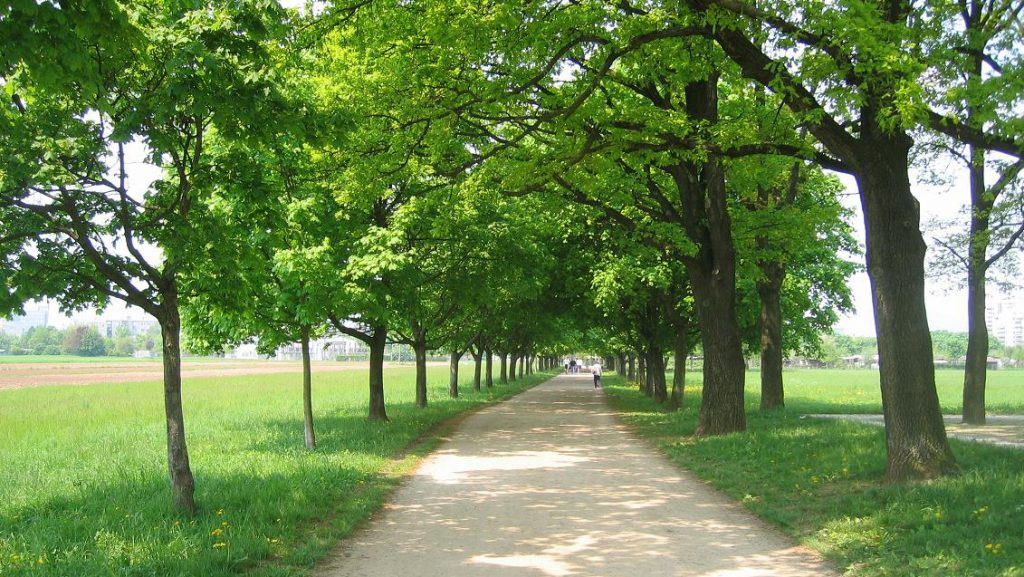 Trail of remembrance and comradeship is a path that encircles the capital on the place where military barbed-wire fence stood during the Second World War. The 35 km path is now meant for recreation, especially walking and running. Even though a part of the trail goes through the city, it is mostly a good way to relax in calmer parts Ljubljana.
8. Arboretum Volčji potok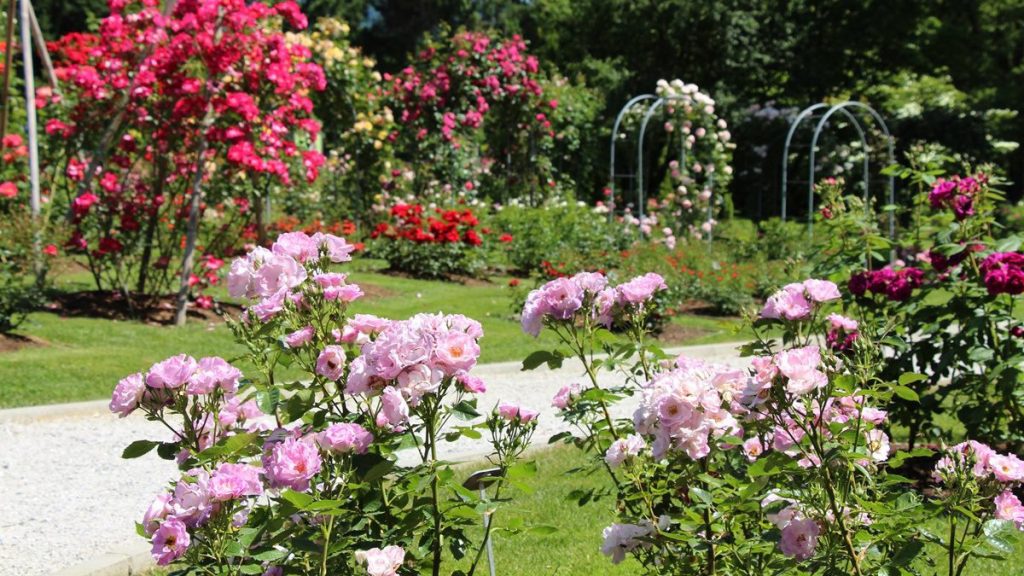 Volčji potok is the most popular botanical park in Slovenia. It is a home of 3500 different plants from all around the world, including water plants in the park's lakes and streams. The park is worth visiting at any time of the year as they have seasonal flower exhibitions of tulips, rhododendrons, roses and other species. Botanical park is situated half an hour drive from Ljubljana's center.
9. Lake Cerknica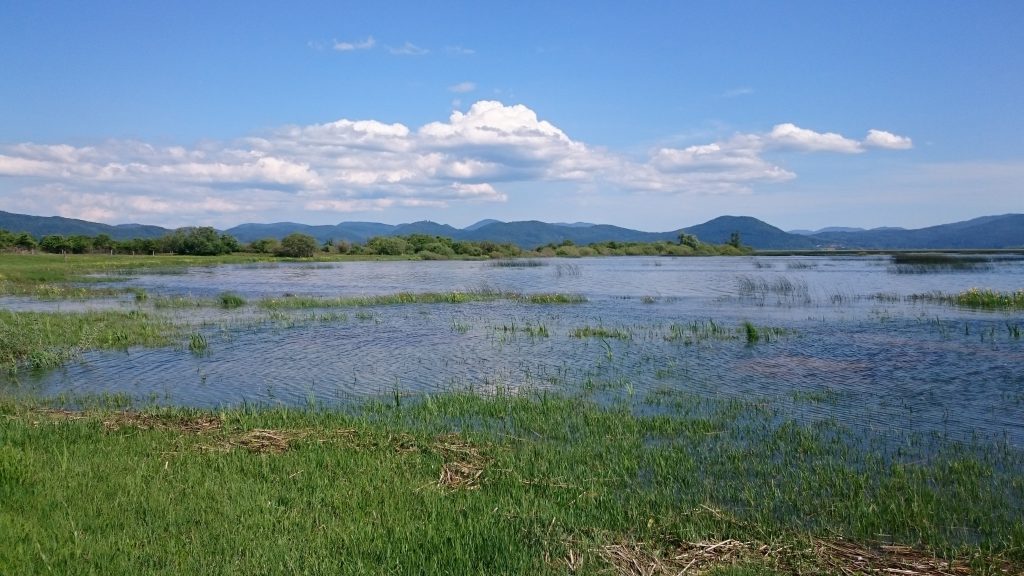 Lake Cerknica is a lake that covers Cerknica plain for approximately eight months every year. During the dry season it disappears, making hiking possible in the same spot people fished before. The area of Lake Cerknica is important because of the habitat it provides for many different animals and when it is full of water it becomes the largest lake in Slovenia.
10. Planina Plain or 'Planinsko polje'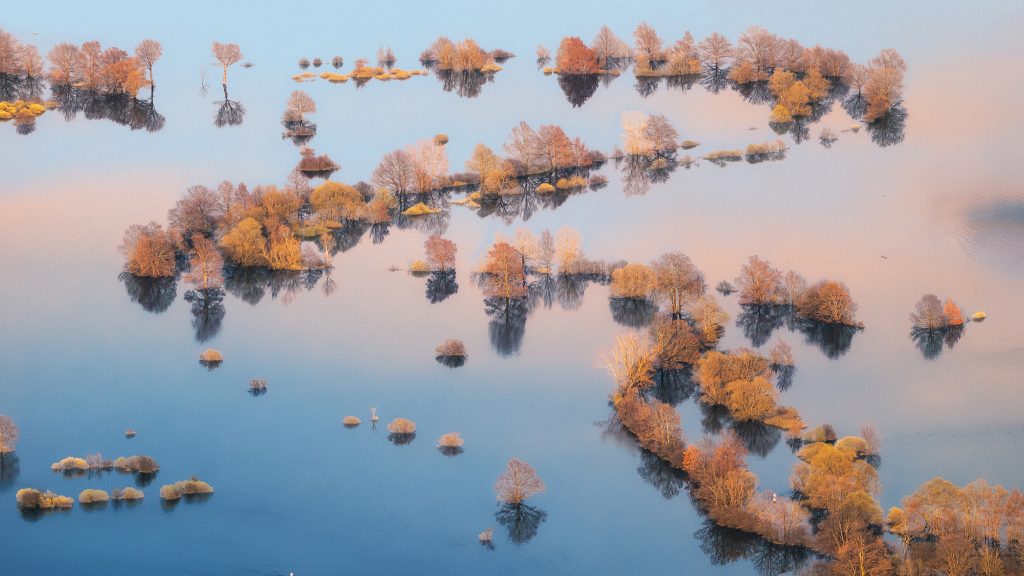 Planina Plain is situated half an hour ride from Ljubljana where it offers numerous recreation opportunities. It represents a classic karst polje, which is part of a bigger system of protected areas. Through the plain flows river Unica, which floods the plain and transforms it into a lake after heavy rain.