Bled Lake is is located northwest of Ljubljana and by car you can reach it in less than an hour. With its surroundings Bled is one of the most beautiful alpine resorts. The best things to do in Bled are enjoying the serenity and fresh mountain air.
What To See and Do in Bled?
Bled is ideal destination for vacation. In wintertime it turns into a winter fair-tale with its island in the middle of the lake and in the summer you can swim hike and do all sorts of the activities. Bled Lake and Bohinj Lake are the most beautiful lakes in Slovenia. What to do in Bled?
1. Eat Bled Cream Cake or 'Kremšnita'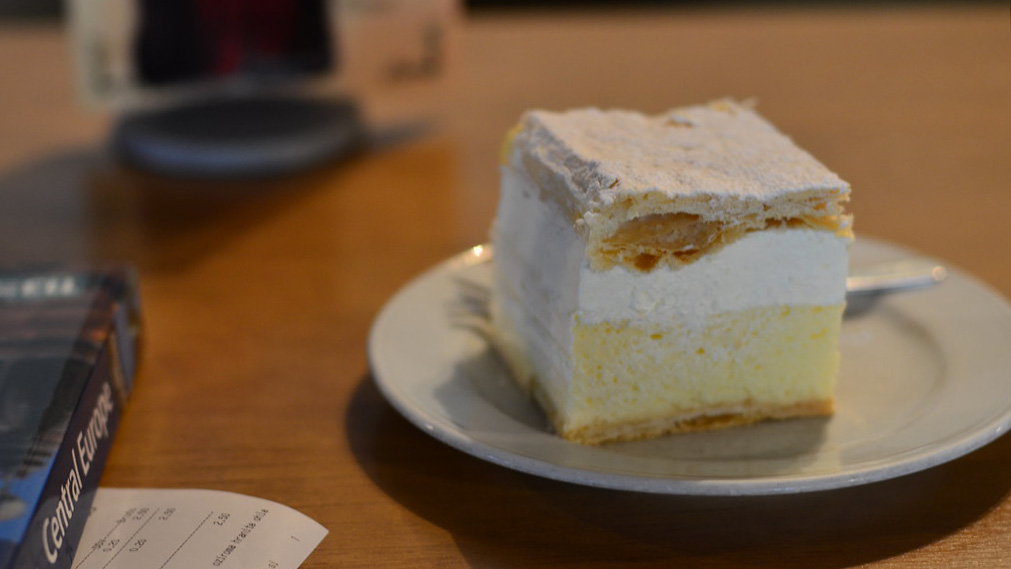 The only true cream cake is the Bled Cream Cake and therefore you absolutely must taste it if you visit Bled. It is one of the symbols of Bled and you can buy the original one in the Park Café that is located in front of Hotel Park.
2. Swim in Bled Lake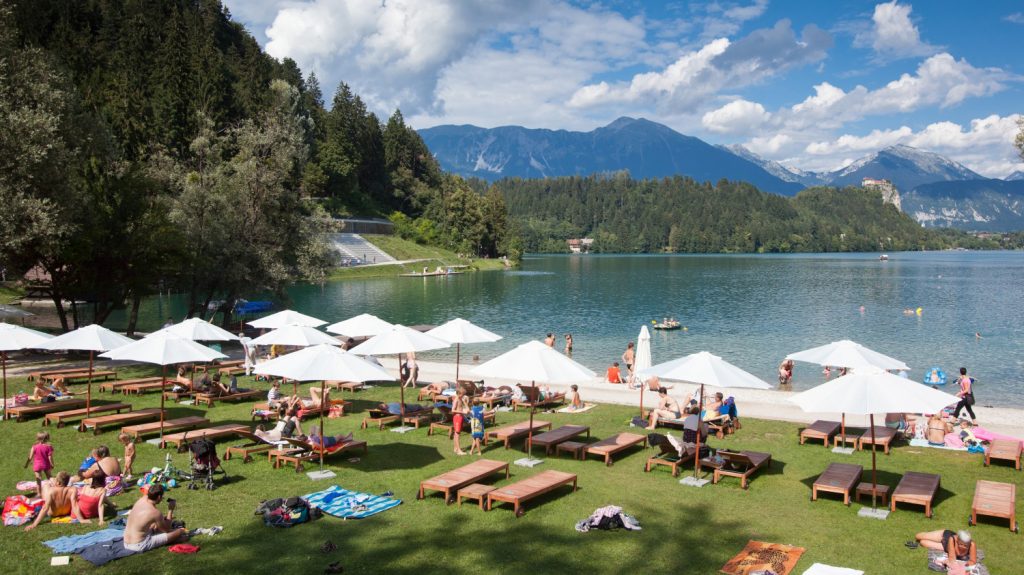 If you visit Bled during warm months be sure to bring your bathing suit so that you can freshen up in the Bled Lake. We suggest you find public beach Castle Bathing Area or 'Grajsko kopališče', situated just below the magnificent castle rock and from there you can enjoy the sun and a picturesque location. If you're a very good swimmer you can even swim to the island.
3. Visit the Island and Ring the Church Bell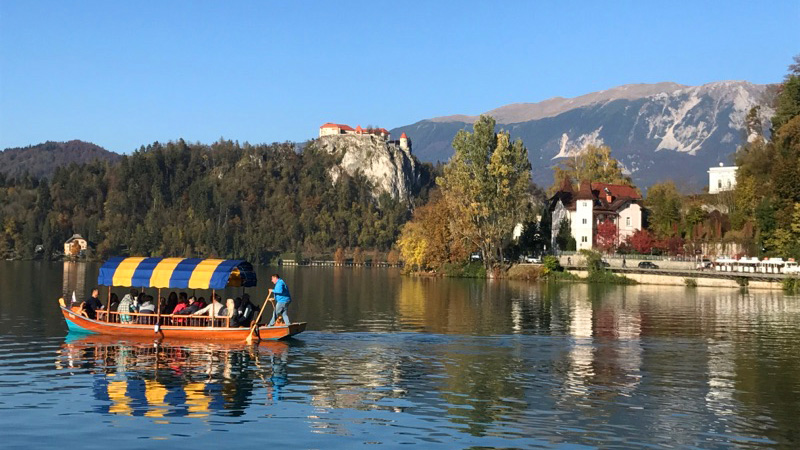 Yes, you read it riabaviewsght! The only Slovenian natural island is located on the Lake Bled and is without a doubt the most recognizable place in Slovenia. Bled island has such an extraordinary beautiful setting that photographs of it are regularly found in travel magazines. The best way to reach the island is by taking a trip on the traditional wooden Pletna boat. On the island is the Church of Mother of God where you can ring the wishing bell from inside the church.
4. Go to Bled Castle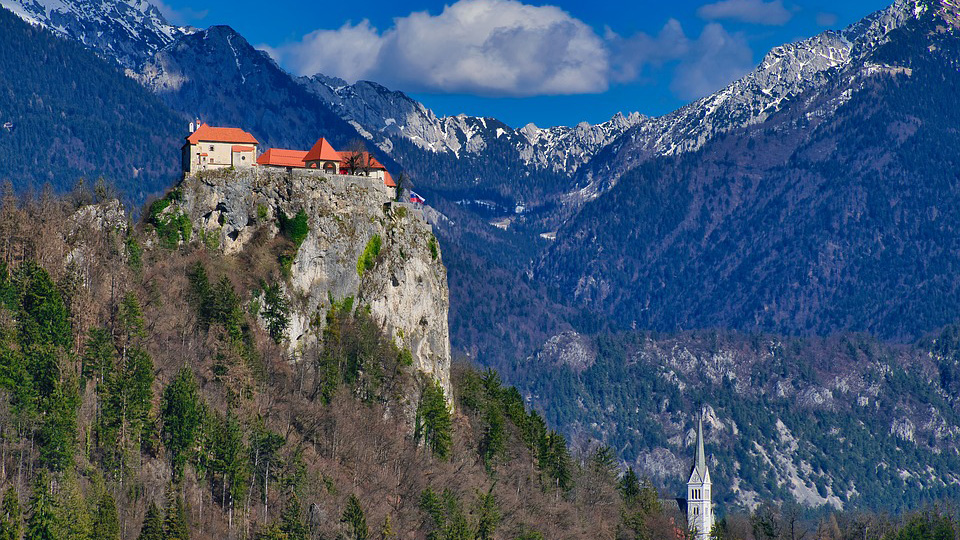 Climb up to the Castle and enjoy the most breathtaking view of the lake with its island. The Bled Castle was built in approximately 1011, later being changed and restored. Check out the Gothic chapel on the upper courtyard that is the most interesting of all the preserved buildings. For a very special souvenir order a small bottle of wine and seal it with sealing wax in the castle cellar.
5. Take a Walk Around the Lake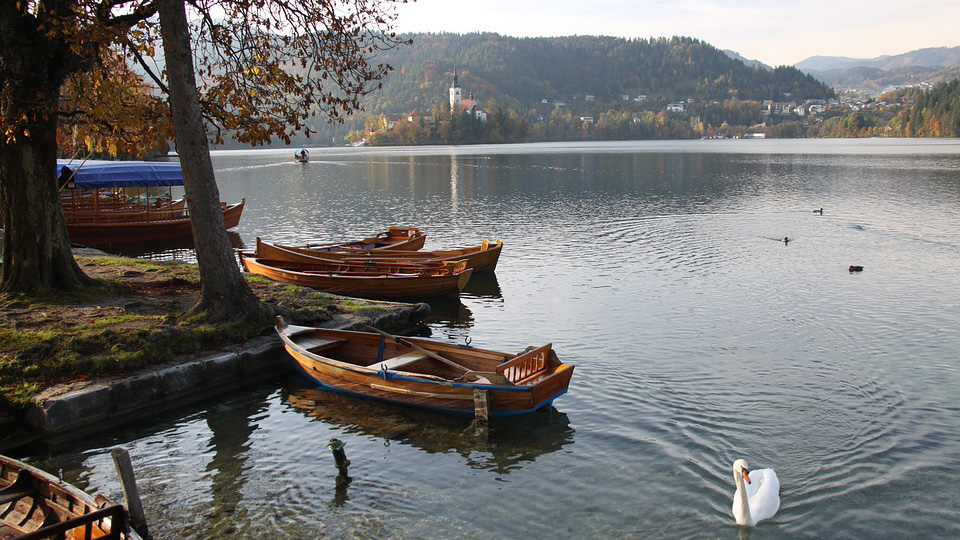 You can either go for a walk or cycle around Bled Lake, on a 6 km long trail . You can also hop on a tourist train and observe the lake from a 'train'.