You can make a day trip from Slovenia to a close by Trieste. It takes about an hour to get there by car from Ljubljana and only around 20 minutes if you're staying on the Slovenian coast.
What To Do and See in Trieste?
Trieste truly is a beautiful city worth the visit. Here are some ideas what to do and See in Trieste.
1. Visit Piazza Unita Italia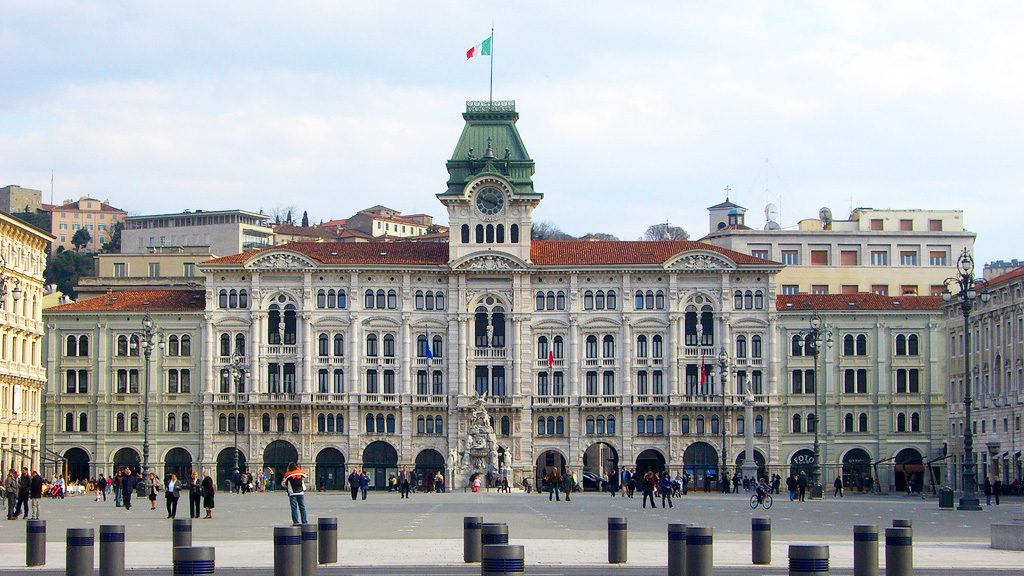 Piazza Unita Italia is known as the largest square located next to the sea in Europe. If you look around you can see several prestigious buildings with stunning designs and a breathtaking architecture, including the Town Hall. From Piazza Unita you can cross to Molo Audace pier to get a splendid view of the town and harbor.
2. Stroll through Trieste Harbor
The harbor and port of Trieste is without doubt impressive with the beautiful yachts, sailing boats and fishing boats near Piazza Venezia. You can see the public harbor and the commercial shipping operations. Visit the harbor for some fantastic sights and check out the tourist attractions along the harbor such as an aquarium and a railway museum.
3. Visit the Grand Canal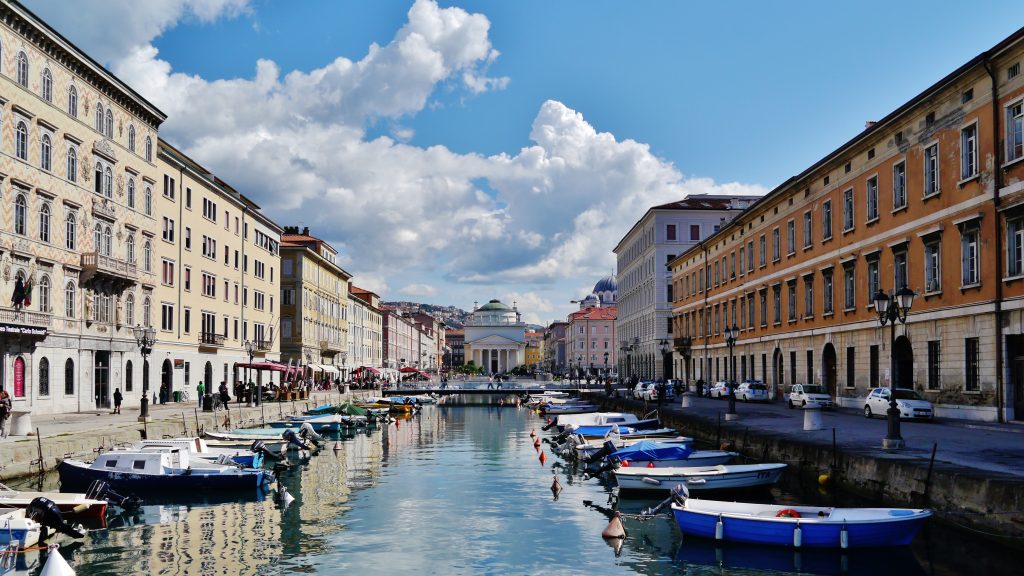 Canale Grande is situated close to the Piazza Unita and is the heart of the historic old town. This waterway was built to allow boats direct access into the city and can be crossed by three bridges. There are many chic restaurants and cafes with outdoor seating nearby. Come back in the evening to see the magical lights and reflections shimmer on the water.
4. Trieste Roman Theater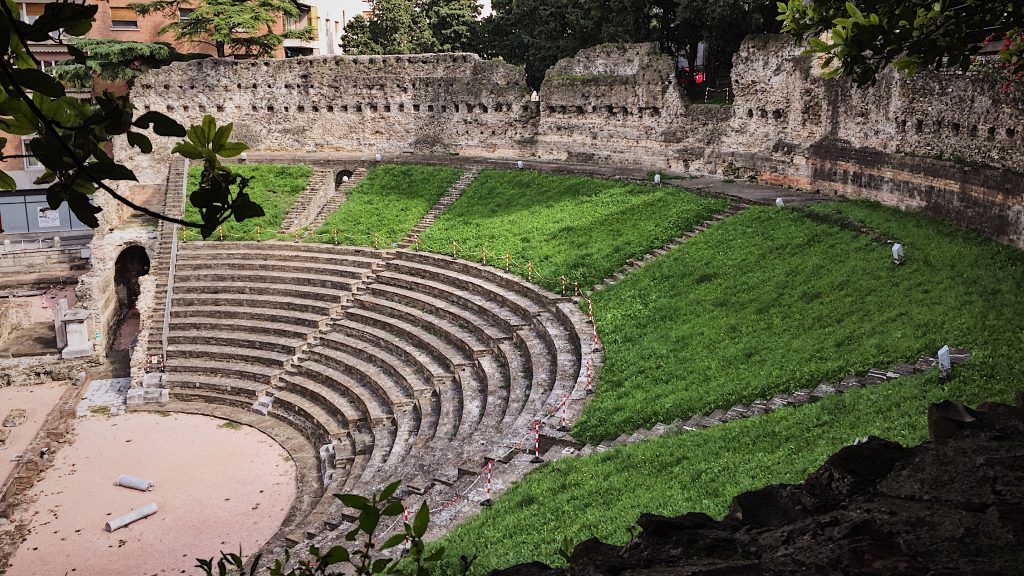 Trieste has a long and rich history and one of the relic is located on the Via del Teatro Romano not far from Piazza Unita Italia. This Roman theatre was build in the first century AD and is a fine example of Roman architecture. It is still in a fantastic condition as the original seating and stage area are visible.
5. Castle and Cathedral of Saint Giusto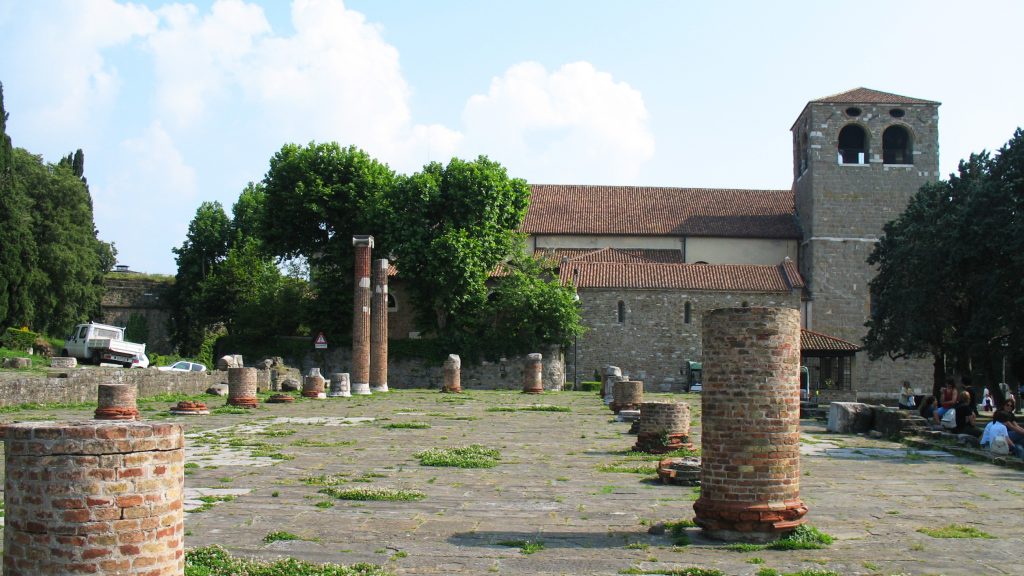 The Castle of Saint Giusto is an ancient building that is still one of the city's icons. The castle has a great panoramic view over the city standing on the Capitoline Hill and today serves as a museum. Cathedral of Saint Giusto is also known as Trieste Cathedral and is situated right next to the castle. This is the main city church that was constructed back in 1320s.
6. Drink Espresso the Way Locals Do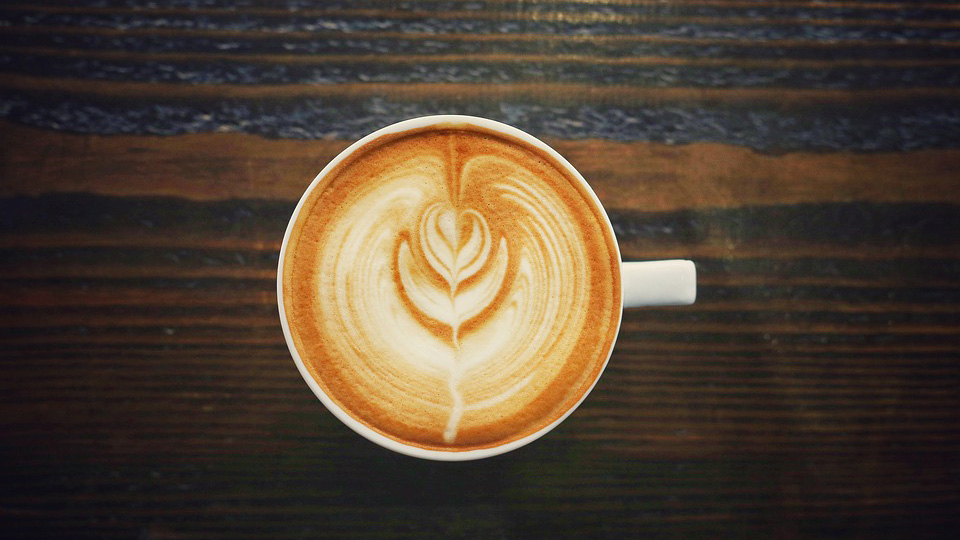 If coffee has a spiritual home, Italy must be it as the Italians pretty much dictate how the world serves, confects and drinks coffee. Cafes in Italy remain traditional with professional baristas. Don't try to order fancy milkshakes and flavoured frappuccinos. If you want to be drink coffee like locals do you can order coffee by uttering a single word: caffé macchiato, cappuccino, or americano.
7. Try Italian Pizza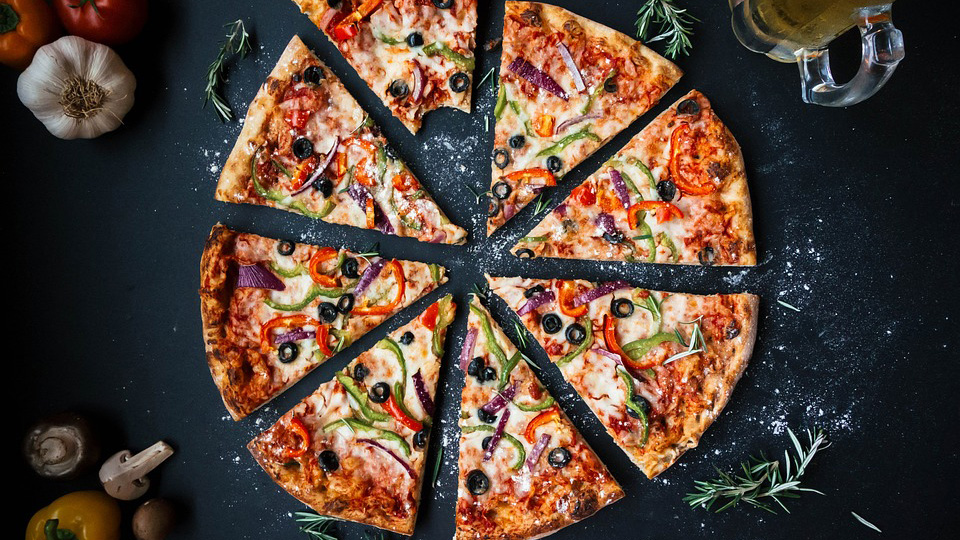 There are many fine restaurants in Trieste and you should definitely include the delicious Italian pizza in your trip. If you are looking for a freshly prepared and authentic Italian pizza check out the Al Barattolo Restaurant on Piazza Sant'Antonio Nuovo. Another great pizza place options are Ristorante Pizzeria Bianco and la Pizza di Cittavecchia.
8. Visit Miramare Castle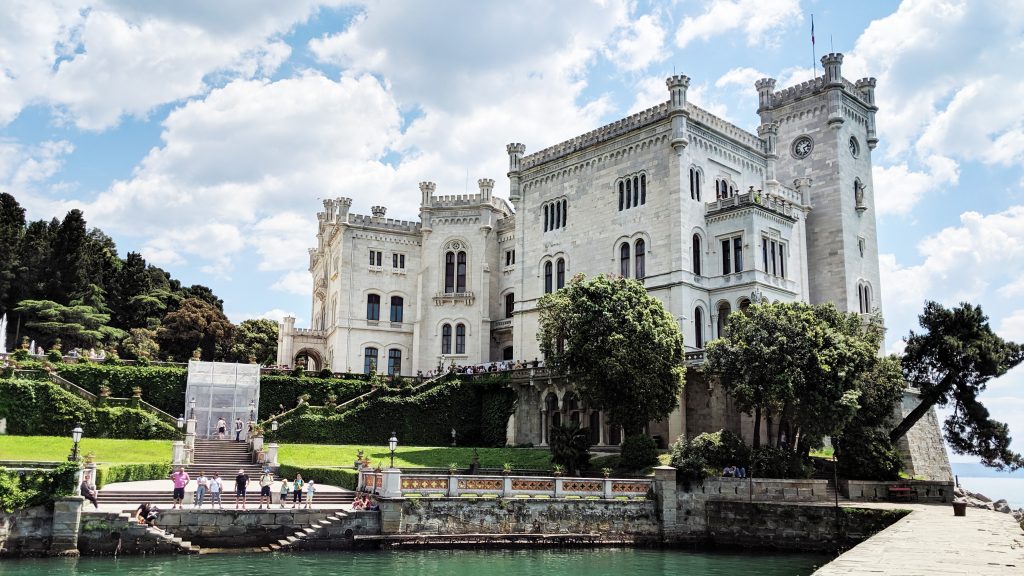 This is the most picturesque and fairy-tale like castle in this region in Italy and is definitely worth exploring! It is situated in a small village approximately 15 minutes out of Trieste. It has white-washed walls and extensive beautiful gardens.
9. Take a Walk on Molo Audace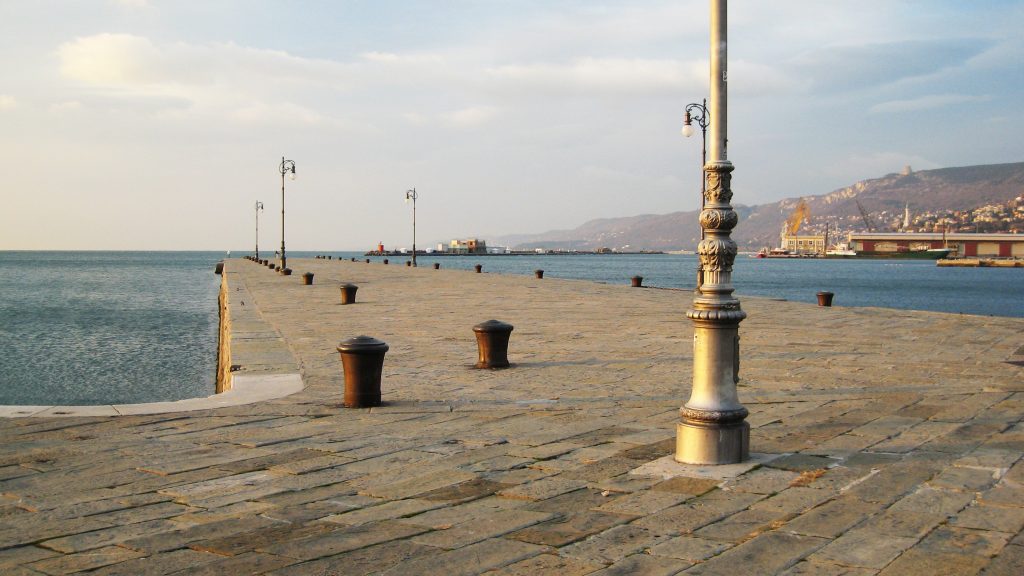 Directly next to the end of the Piazza Unita is the Molo Audace – a fascinating promenade stretching out towards the sea. On this promenade you can take in the coastal scenery of Trieste, look out to the sea and admire the skyline of Trieste. Hint: it is also a fantastic place to take some photographs.
10. Visit a Cave Grotta Gigante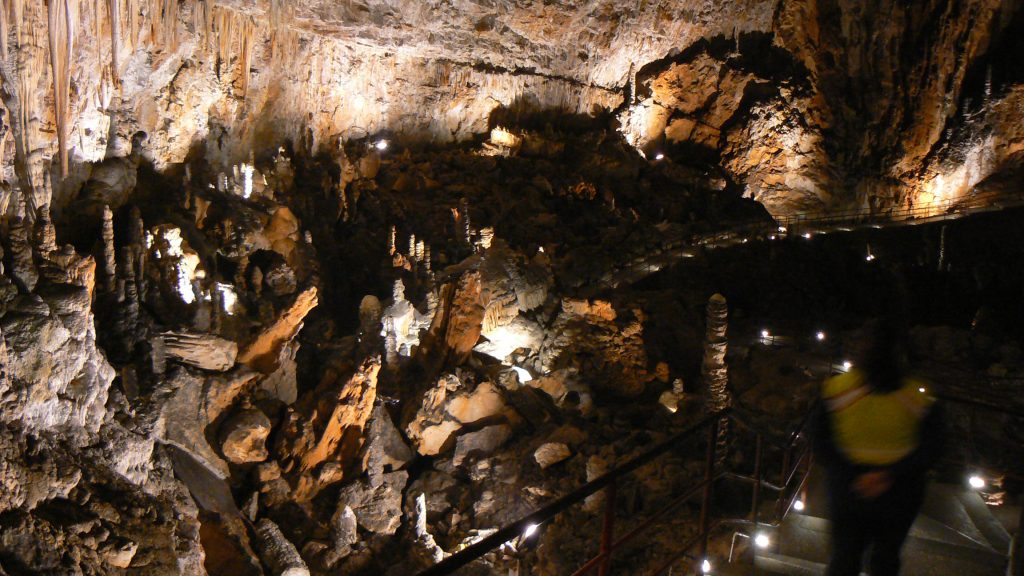 If you drive for around 20 km to the north west of Trieste you come to a gigantic cave known as Grotte Gigante. It is one of the largest tourist caves in the world and guided tours are available inside. This is an immense natural phenomenon and is with the stalactites and stalagmites definitely worth your time! Don't forget to bring your jacket as the underground temperatures are low all year round.
11. Enjoy on Viale XX Settembre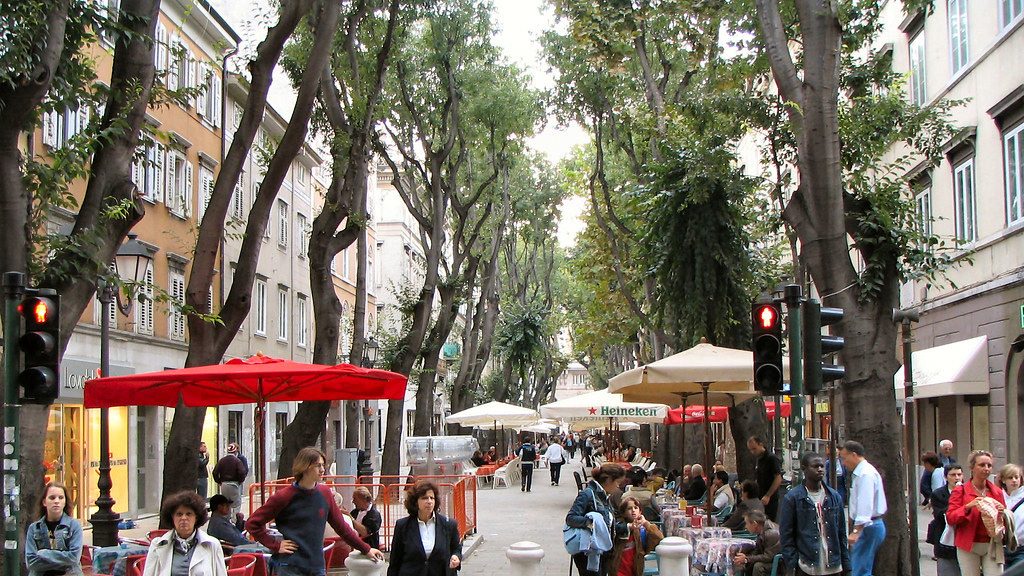 Experience a true local vibe on Viale XX Settembre; a lively street with many charming cafes, shops and restaurants. Here you should enjoy your coffee, Aperol, or gelato in the shade of trees. If you head over to the sea from city center be sure to take the Viale XX Settembre to relish a pleasant walk in a lively part of the town.
12. Go Shopping Italian Style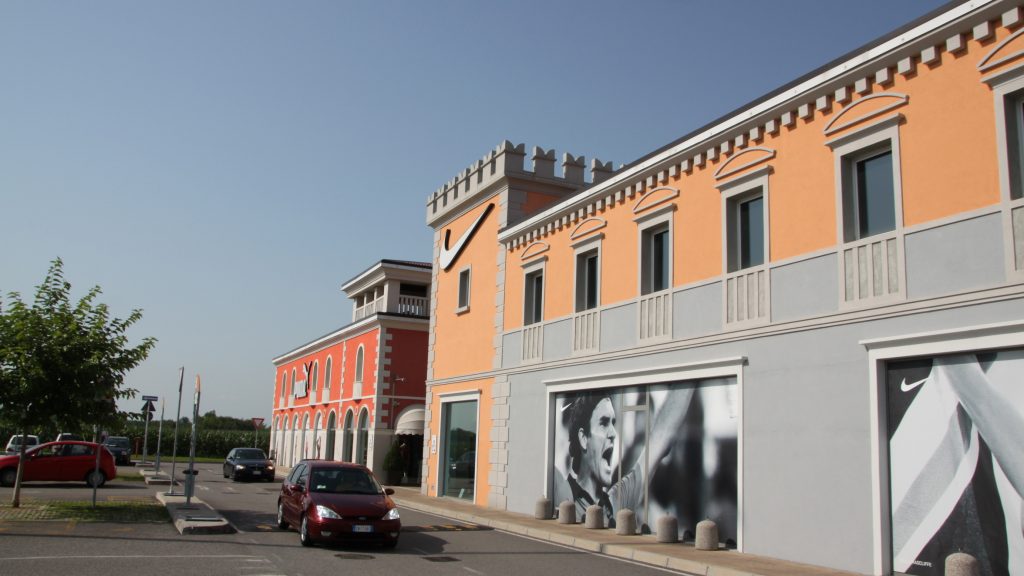 Do you want to shop some Italian art, antiquarians, books, or just some latest fashion designs? You can find it all in Trieste! If you want to stroll a shopping center you should head to Torri d'Europa that has a number of interesting shops, nice places to eat, and a cinema. Various great opportunities for shopping await you in the center of Trieste. You can also shop in a Palmanova outlet that is located approximately 50 km from Trieste.