Slovenia is a home to many attractions and natural sights that are all worth the visit. It is a small country but it is filled with various landscapes and different natural resources. Here are listed the 10+ different and interesting attractions in Slovenia.
Interesting Things To See and Do in Slovenia
Every part of Slovenia has many beautiful sights but these are the fun attractions that will make you want to return in Slovenia as soon as possible.
1. Beer Fountain in Žalec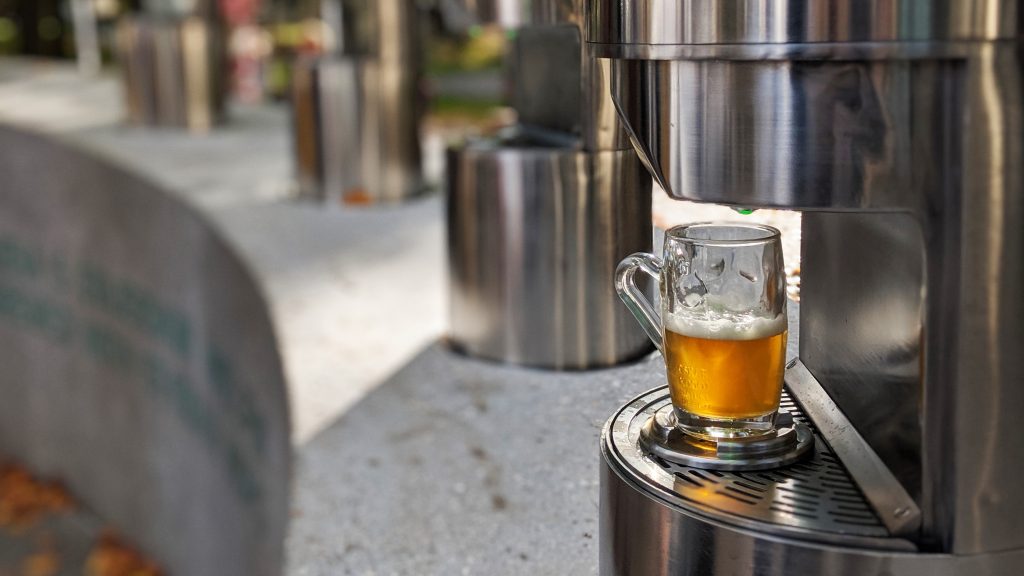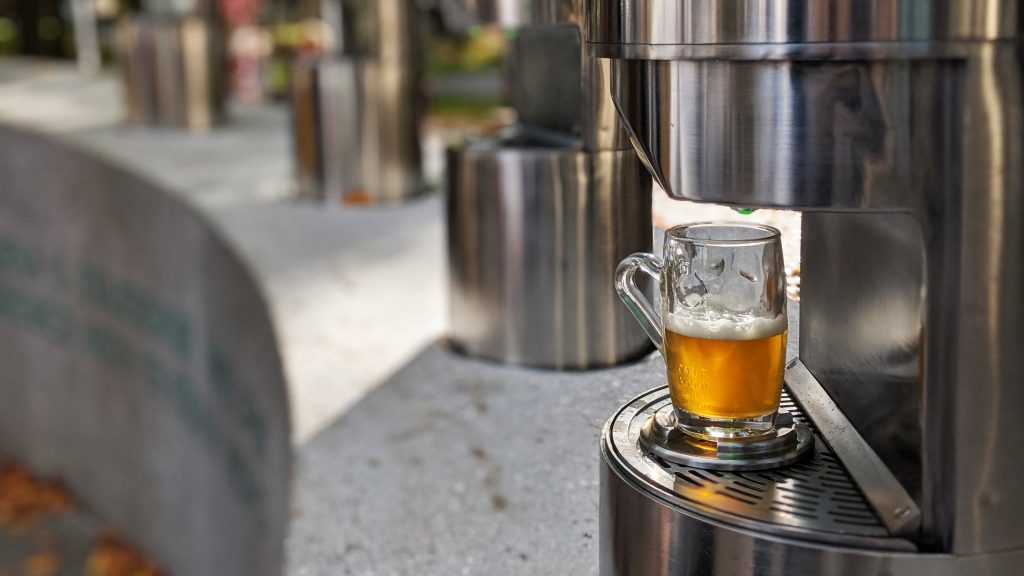 Beer fountain Green gold in Žalec is a fountain built to commemorate the center of hop growing in Slovenia. It was opened in 2016 on the town square in Žalec. The fountain consists of 6 different beers of different Slovenian brewers, all brewed from Styrian hop. To get to this beer fountain from Ljubljana, it will take a little less than 1 hour by car.
2. Museum of Coal Mining Velenje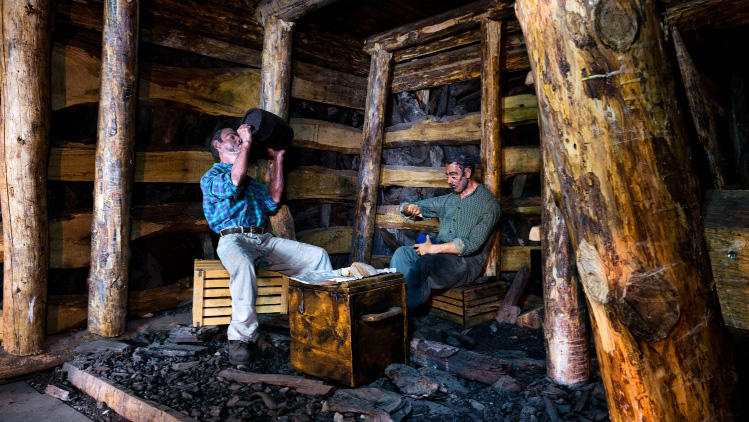 In Velenje, you can visit the Slovenian museum of coal mining. Walk through the most known coal mine in Slovenia and see mining machinery. With the guided tour of the mine, you can see how the miners lived 100 years ago in different scenes that are on display in the mine. The tour is for persons over the age of 6. The museum is only 1 hour and 10 minutes northeast from Ljubljana.
3. Wine Fountain in Marezige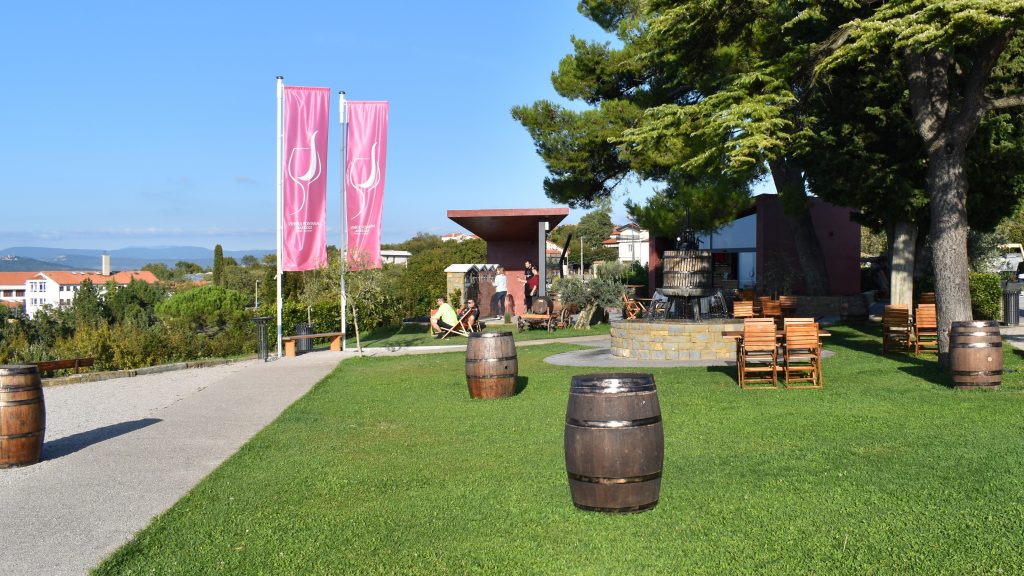 Wine fountain stands in Marezige on a hill, only 10 km from Koper. It is the first wine fountain in Slovenia, set in the heart of the land of refošk. Try a glass of local Slovenian wine with one of the most beautiful views of the Slovenian coast and Istra. Marezige is only 1 hour and 30 minute car ride from Ljubljana.
4. Bear Watching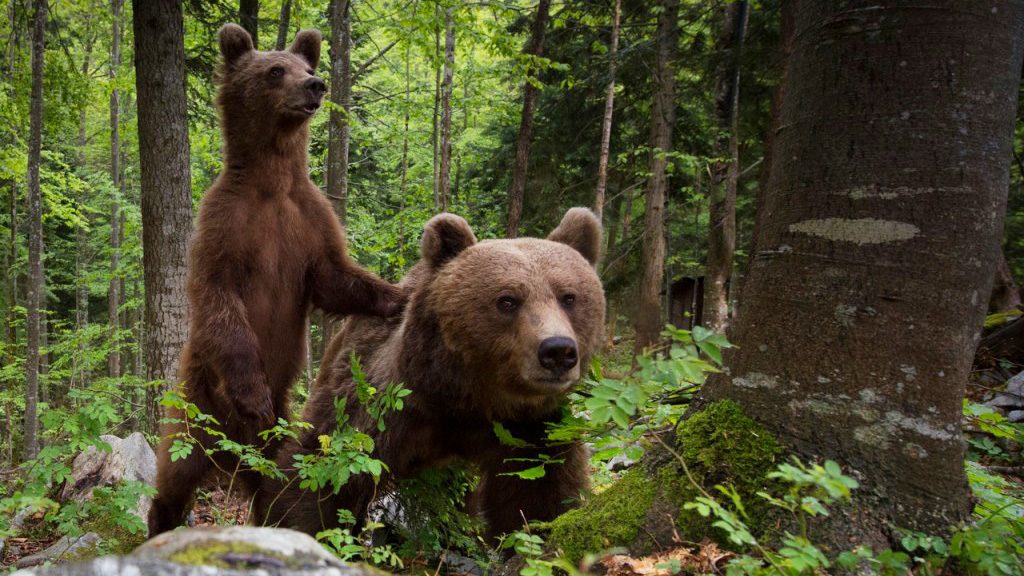 Bear watching is possible on a couple locations in Slovenia and you can find such tours starting directly from Ljubljana. The best time for watching bears is in the summer, because that is when they are searching for food most often. A tour guide will take you to an observatory in the forest, where you'll be able to watch bears for a couple of hours. You can also watch other animals in Slovenia.
5. Caves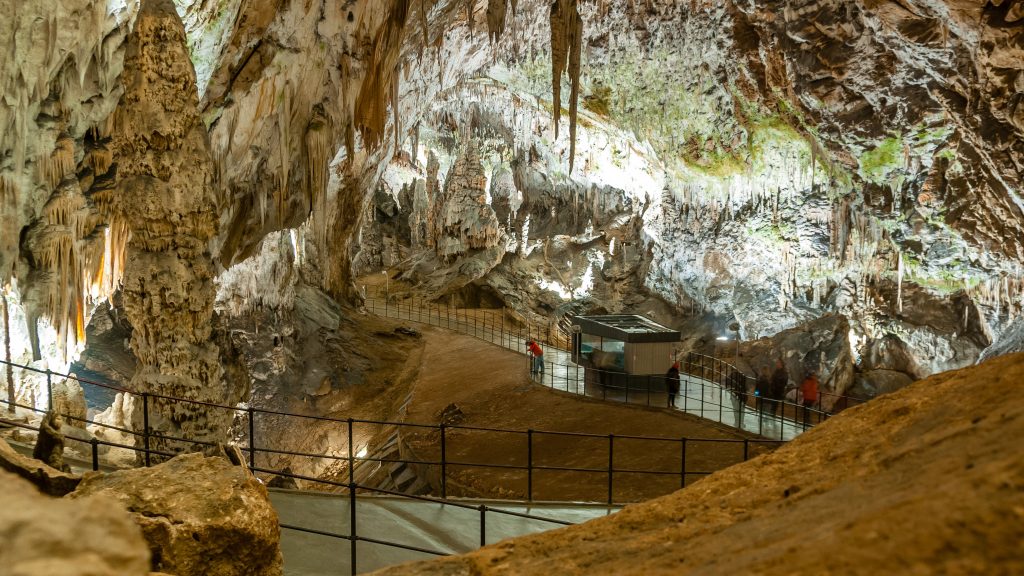 Slovenia has an amazing landscape and part of its formation are caves. There are many caves in Slovenia, but most visited ones are Postojna cave and Škocjan caves. You can walk through chambers covered with stalactites, see the olm in Postojna cave and walk through one of the longest underground wetlands in Škocjan caves. Both are located in the southwest region of Slovenia, max. 1 hour from Ljubljana.
6. Zipline in Bovec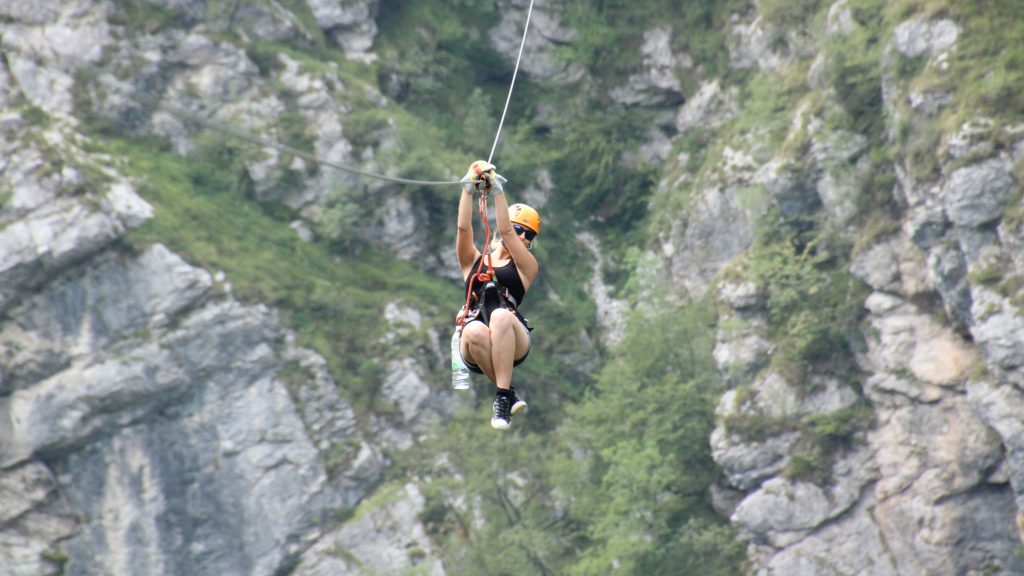 Zipline park in Bovec is the biggest park of that kind in Europe. For all the adrenaline lovers, Bovec zipline is a park with 4 kilometers of wire rope through the altitude world of Slovenia. Get down the zipline and admire the landscape with a beautiful stream beneath and white rocks around you. Bovec zipline is located in Julian Alps, 2 hour drive from Ljubljana.
7. House of Illusions in Ljubljana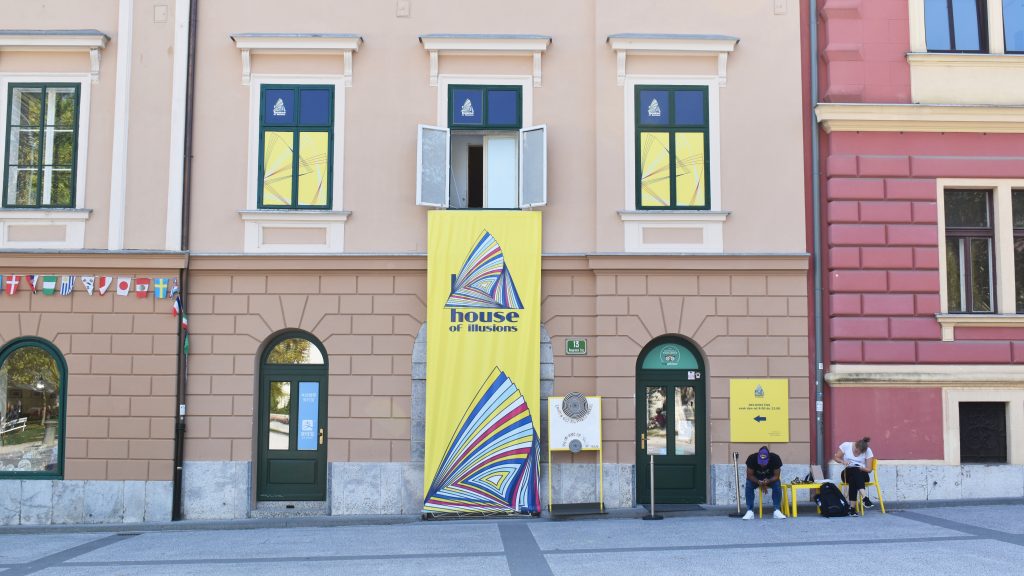 Nothing is as it seems at first glance, and you'll understand that best while visiting the House of Illusions in Ljubljana. The House is located in the heart of Ljubljana, on Congress Square and offers over 40 exhibit pieces that confuse every visitor. Buy a ticket, then walk through the illusions and test your mind on riddles that are suitable for kids and adults.
8. Boat Rides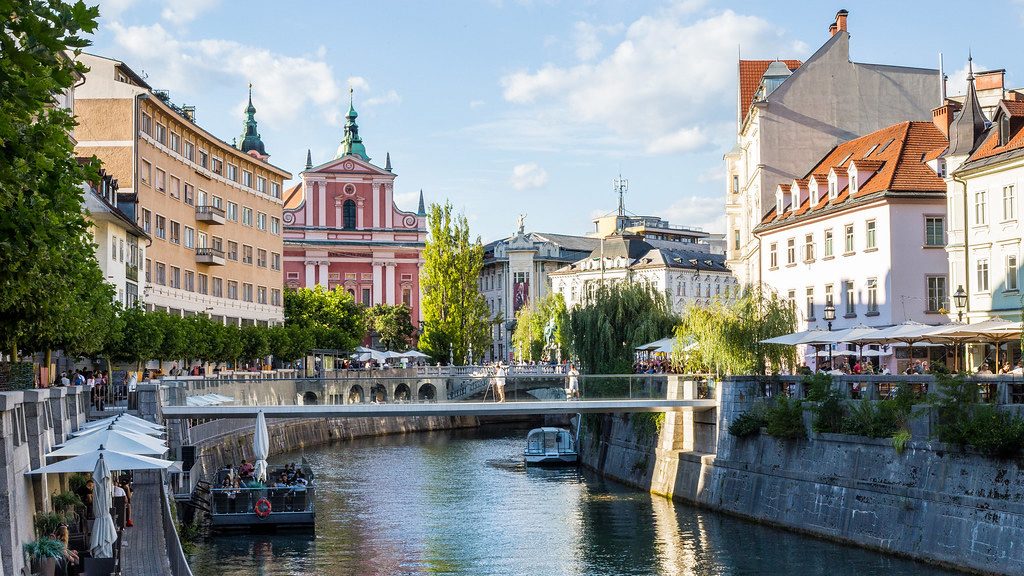 Slovenia has many natural sights to see – including rivers, lakes and sea. While they are beautiful if you only walk on the banks, the most breathtaking way of seeing these is from a boat. Go on a boat ride on Ljubljanica river and ride along many attractions of Ljubljana, or take a boat on lake Bled and see the island and Bled castle from there. Another popular option is taking a boat on the sea, from Portorož or Izola and ride along the picturesque coastal cities of Slovenia.
9. Underground Kayaking in the Mežica Mine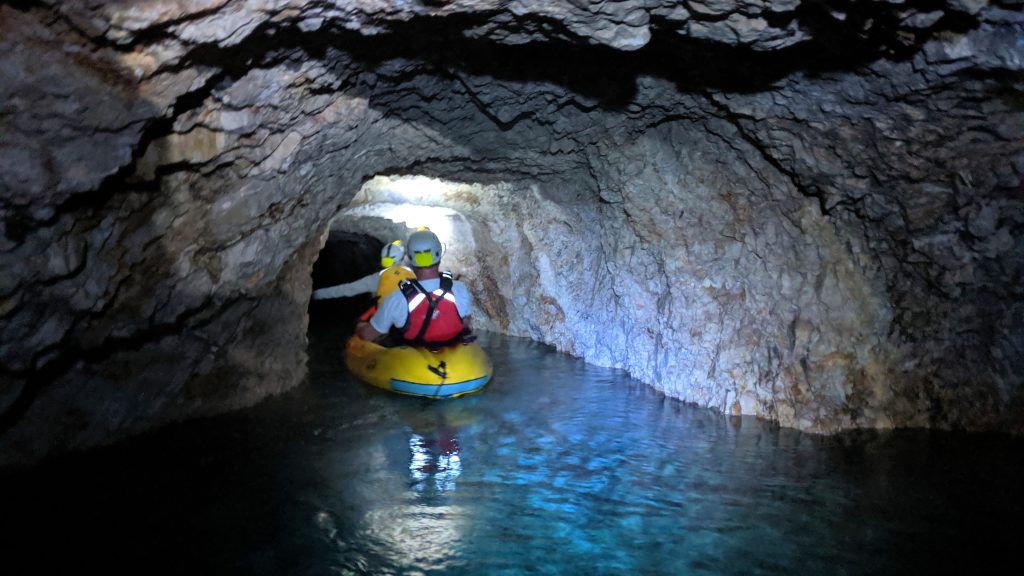 In 1994 the excavation of ore in Mežica mines was stopped and the water was no longer drained from the mine so its lower parts were flooded creating magical underground lakes. The tour starts with a 10 minutes train ride into the mine. From here you descend for 95 m and go down the stairs that lead to water. At this point, all visitors receive the necessary protective equipment (neoprene boots, life jackets and mining helmets with a flashlight). Then you enter a flooded shaft where special kayaks are waiting for you. Your guide leads you along a small underground river until you reach the magical underground lakes almost 700 m below the surface. You can explore the underground labyrinth all by yourself.
10. Treetop Walk in Pohorje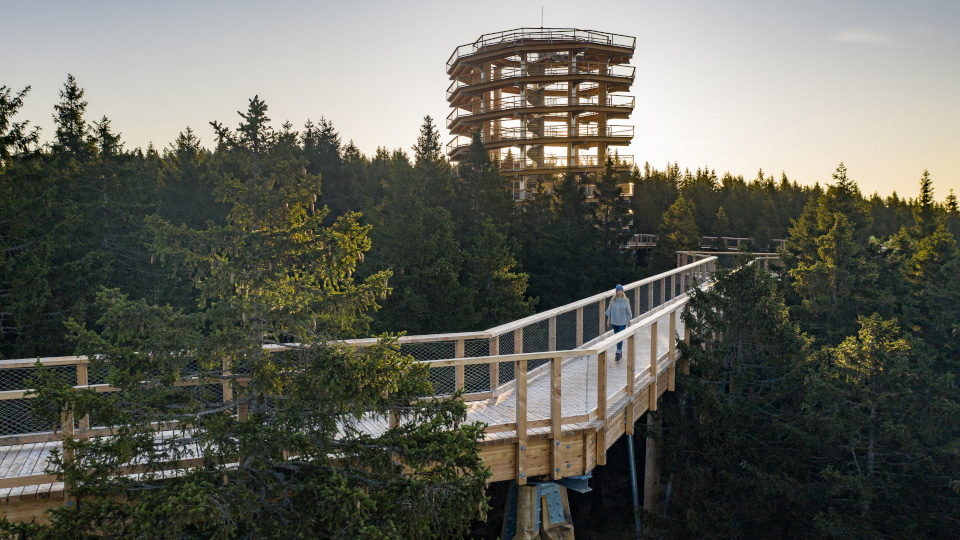 This amazing adventure is waiting for you in Pohorje near Maribor. You can enjoy the view from the 35 meters tall observation tower and walk through 500 meters long path among the trees. But this is not the classical forest walk-through. The wooden path is build 20 meters above the ground giving you the opportunity to walk between the upper part of trees and enjoy the view.