Beside city bus and bicikeLJ service in Ljubljana, taxis are the best option for moving around the city. Since there is no Uber in Slovenia, they are an affordable means of transport. The tariffs between different taxi companies are similar, though they are usually higher if you don't book the taxi beforehand.
1. Taxi Metro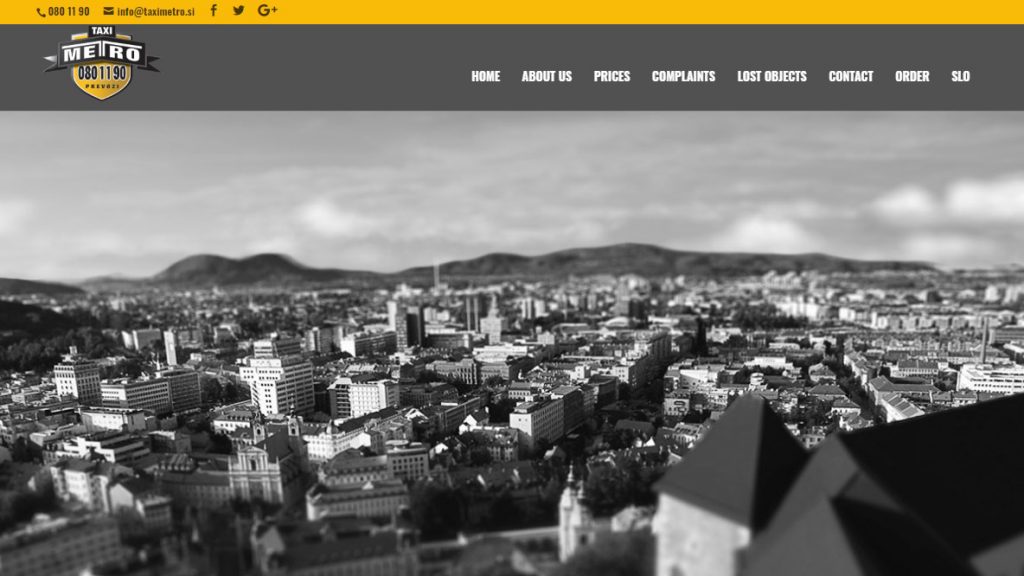 Taxi Metro is the most used taxi company in Ljubljana, by locals as well as tourists. Their tariff is currently set at 0,89 euros per kilometer. To reserve a ride with Taxi Metro you can call the company or download their app (for iOS and android) and get a fast service anywhere in Ljubljana.
2. Taxi Laguna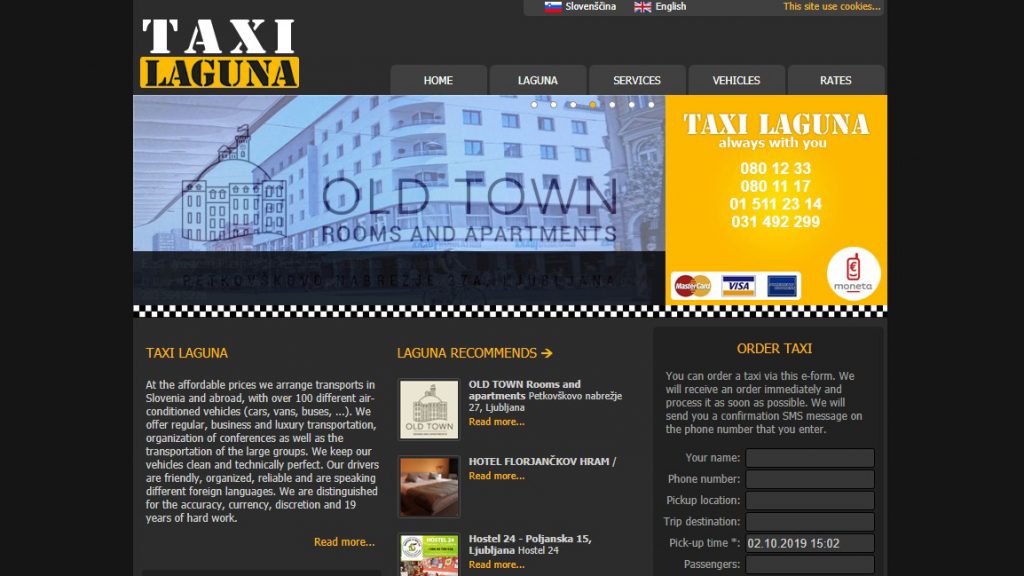 Another option for moving around Ljubljana is Taxi Laguna. For a 10 km drive, you will pay approximately 10 euros. If you require a long distance ride, they offer drives to various parts of Slovenia with free return drive to Ljubljana. They do not have an app for reservations, but you can nevertheless secure a taxi service over company's phone number.
3. Taxi Cammeo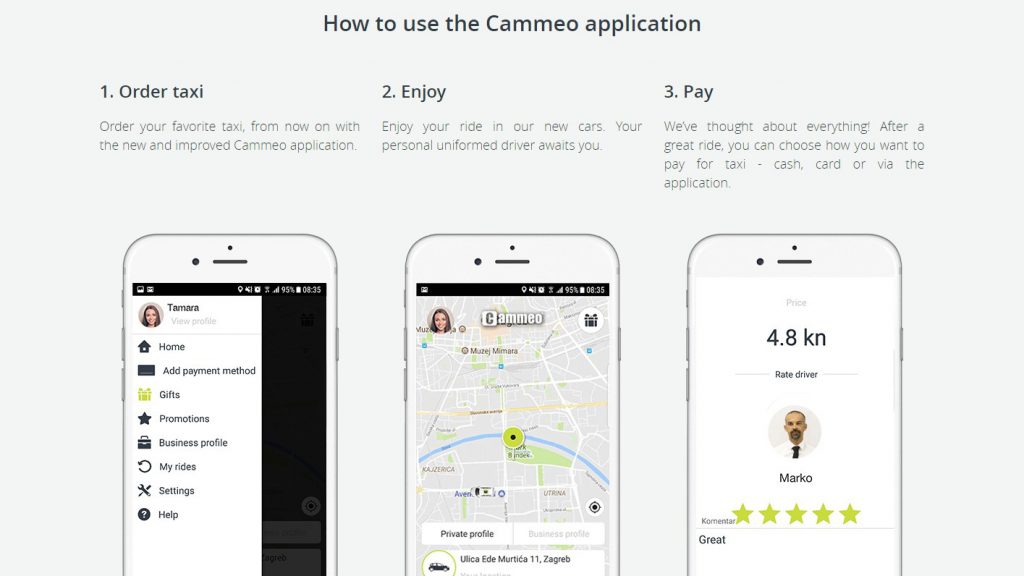 Cammeo is a taxi service company available in many cities in Slovenia, Croatia and Serbia. They will charge you approximately 10 euros for 10 km drive. Cammeo has a lower starting rate but higher price for 1 km than other companies, therefore is more appropriate for shorter rides. For reservations, you may use their Cammeo app (for iOS and android), which also enables you to pay over the app instead of cash or credit card.
4. Taxi Rondo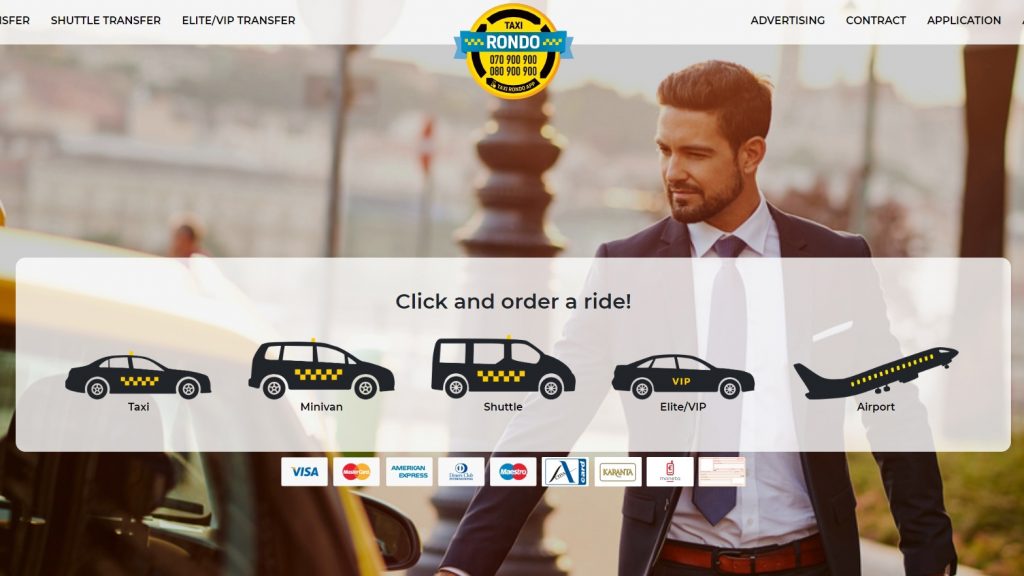 Taxi Rondo offers also more elite services as well as transport to different airports, a vehicle with a driver rental and similar. Tariff for 1 km is currently 0.84 euro. To secure a ride, call their company's phone number, posted on their website.
5. Taxi Intertours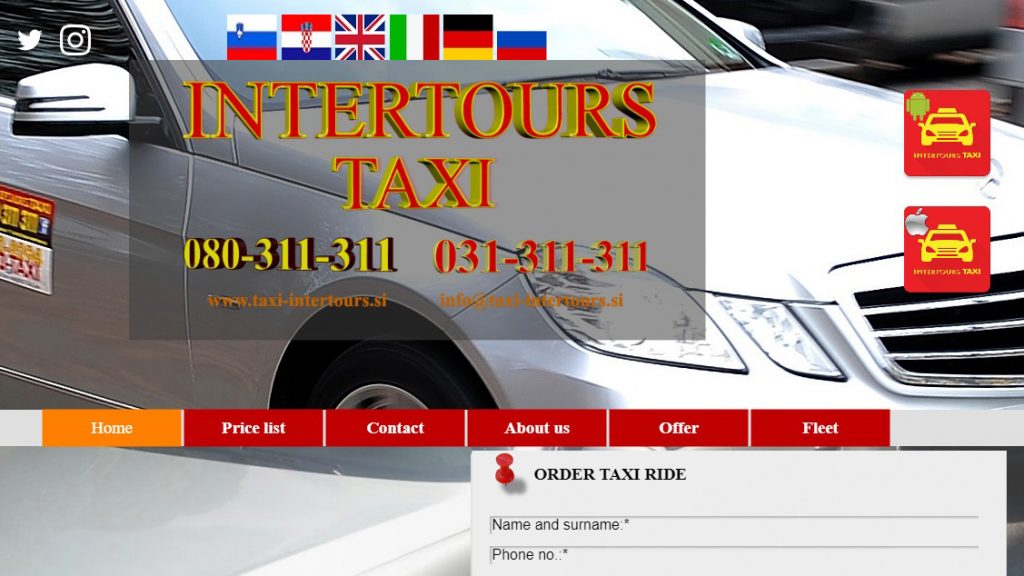 Taxi company Intertours offers transportation to places in Slovenia as well as neighbouring countries for a tariff of around 8,8 euros for 10 kilometers. For longer rides over 40 kilometers they charge you with one way ride and waiting hours and take you back for free. For reservations use their app NAROČI INTERTOURS TAXI (for iOS and android) or call company's phone.