Ljubljana is an old city and as such is a great destination for sightseeing. Ljubljana is the capital and the biggest city of Slovenia and it has been its cultural, educational, political and economic center since the Slovenia became independent country in 1991. There is much to do in Ljubljana.
What to See in Ljubljana?
If you like sightseeing Ljubljana is a right place for you. It has many landmarks of cultural and historical importance.
1. Ljubljana Castle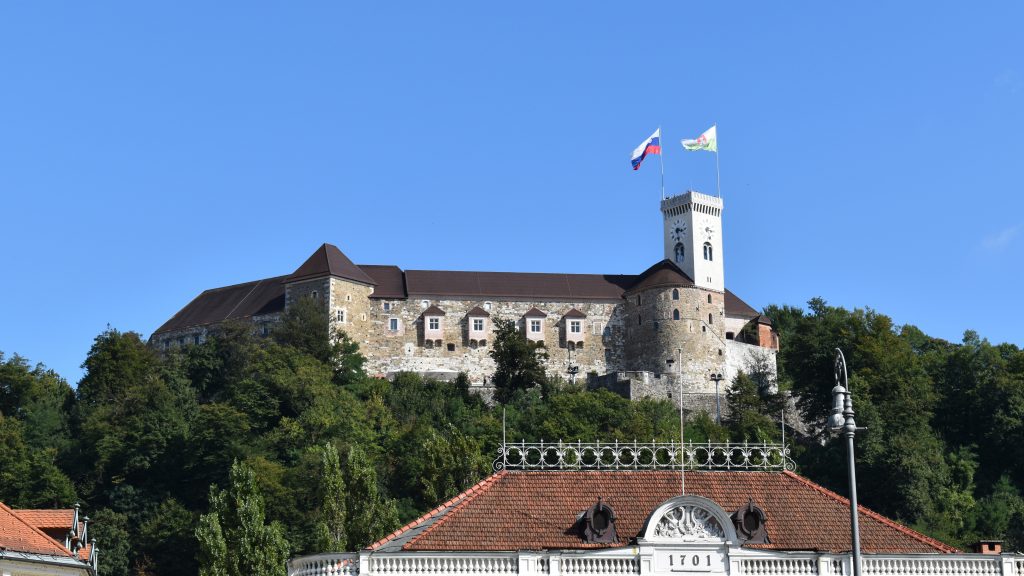 Ljubljana Castle is medieval fortress, located in the center of Ljubljana. It has been standing on a hill overlooking the city for around 900 years and its towers offer beautiful views. The castle is accessible from different pathways leading from the center of Ljubljana up the hill, which take about 10 minutes. It can be reached also by funicular railway or Urban tourist train.
2. Triple Bridge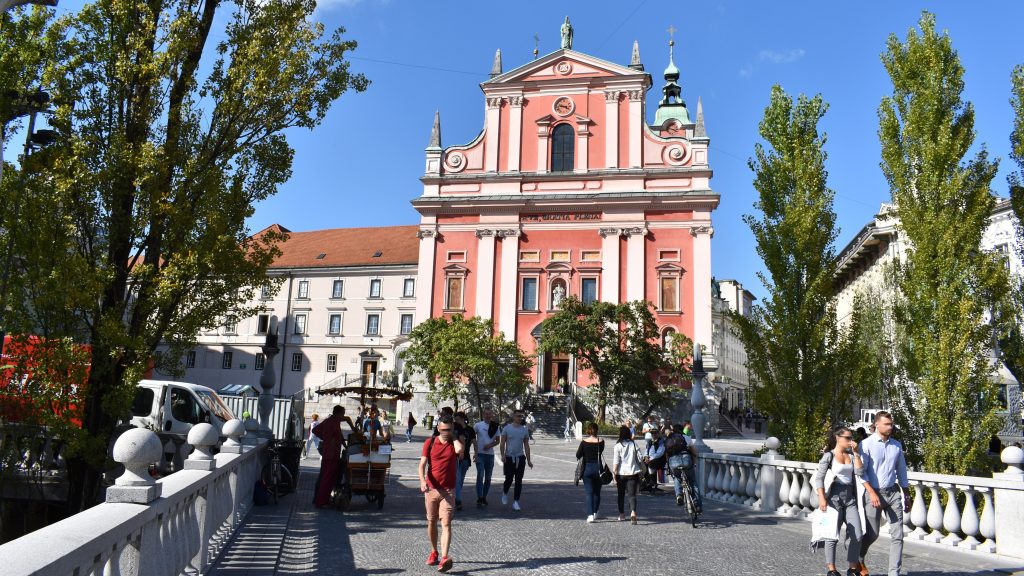 Triple Bridge consists of 3 neighbouring bridges that cross Ljubljanica river. It represents the center of the city along with the Prešeren Square. The middle bridge dates back to early 19th century, when it was important for connecting northwest Europe with Balkans. A hundred years later the other two bridges were built on the sides, making two passages for pedestrians.
3. Dragon Bridge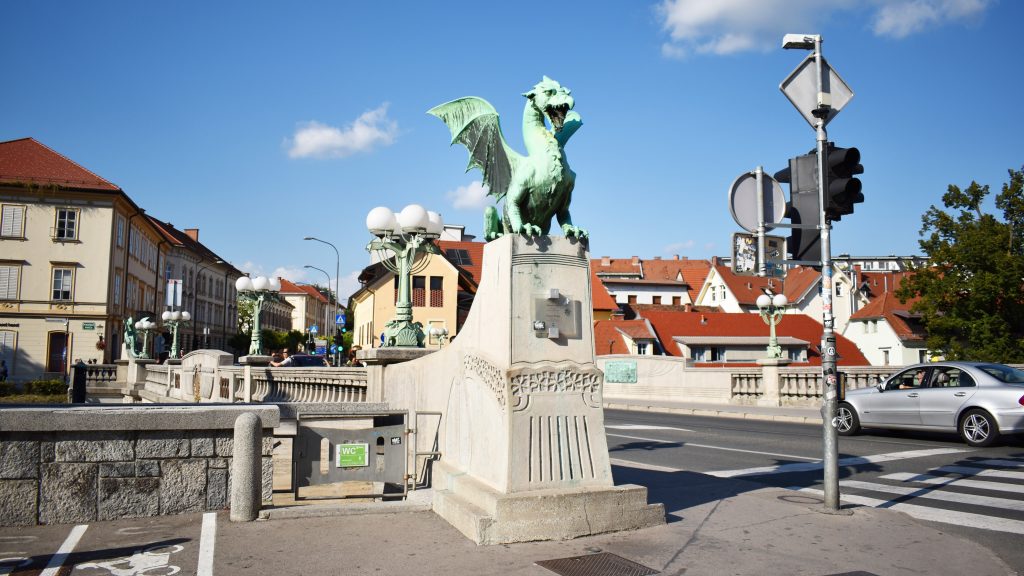 A dragon is the most recognizable figure of Ljubljana and Dragon Bridge is one of the most famous tourist attraction in the city. It was built at the beginning of 20th century. It is located a short walking distance from Prešeren square, through coffee shops and restaurants along the Ljubljanica river.
4. Prešeren Square and Franciscan Church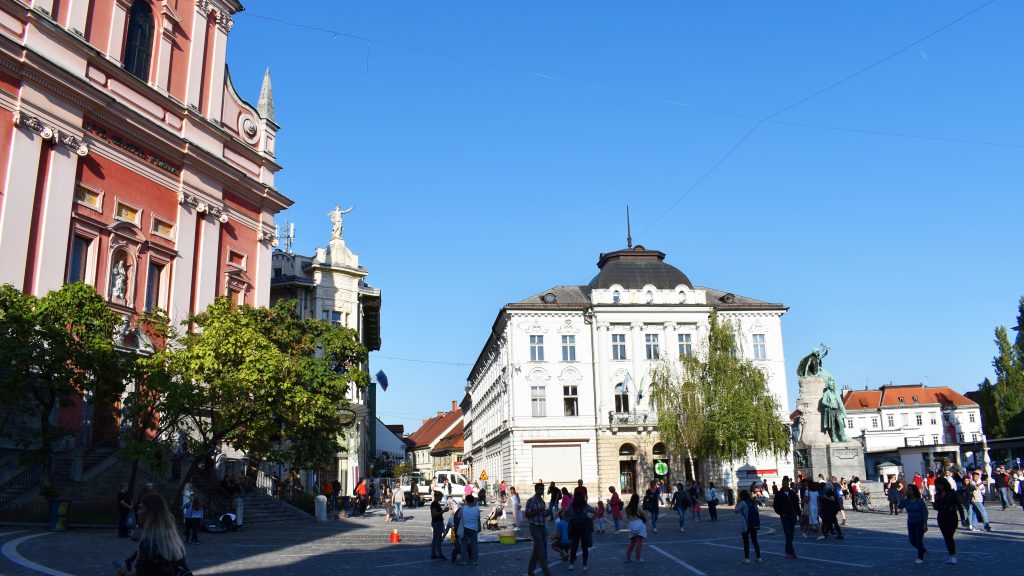 Prešeren Square is considered the center of Ljubljana. It is named after the most important Slovenian poet, France Prešeren, whose statue stands in the square. On one side is triple bridge and on the opposite side is the Franciscan Church from 17th century.
5. Central Market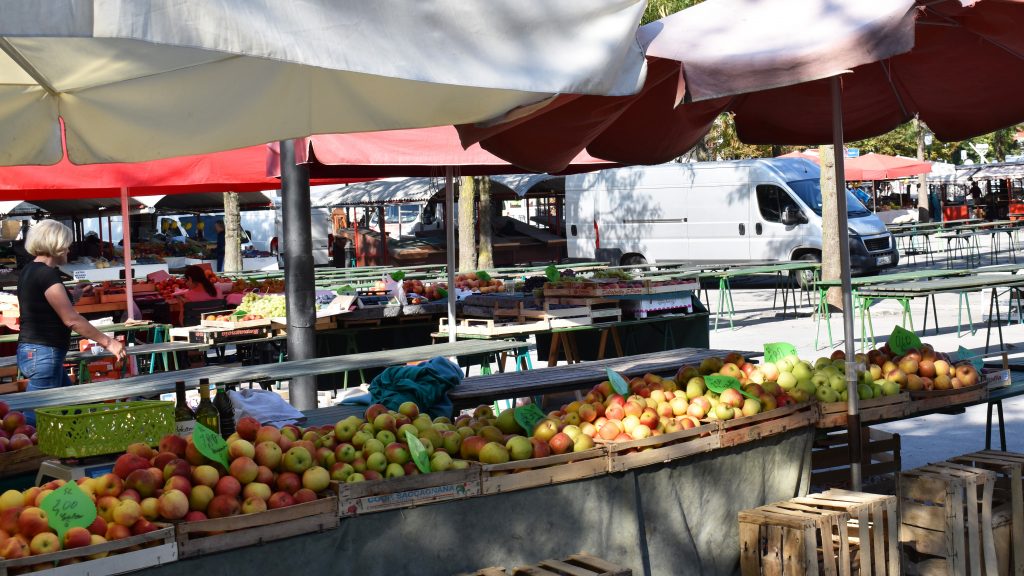 Central market is situated on the south side of Ljubljanica river on Vodnik and Pogačar squares. In between the squares, there is a covered part of the market. With its cafes and kiosks it represents a place for locals to meet and socialize. Between March and October on every Friday it is a venue of a special food market 'Open Kitchen'.
6. The Cathedral of St Nicholas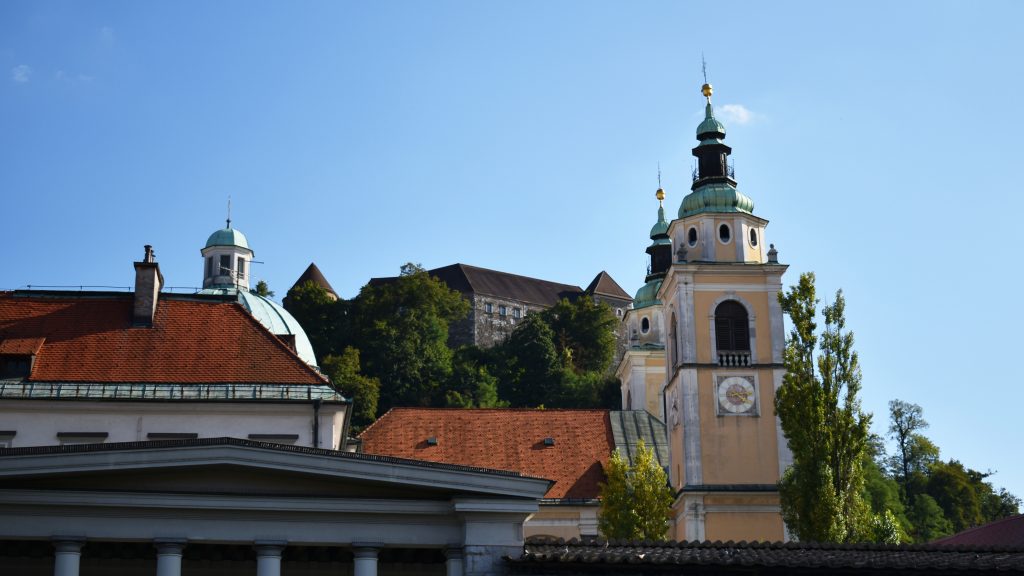 St Nicholas's church dates back to the beginning of 18th century when architect Andrea Pozzo made plans for a new baroque style church with the shape of a latin cross. A hundred years later they added the dome. Between the baroque decorations in the church, there are many frescoes and statues to see from different artists. It is located in the center, 300 meters from Prešeren square.
7. Town Hall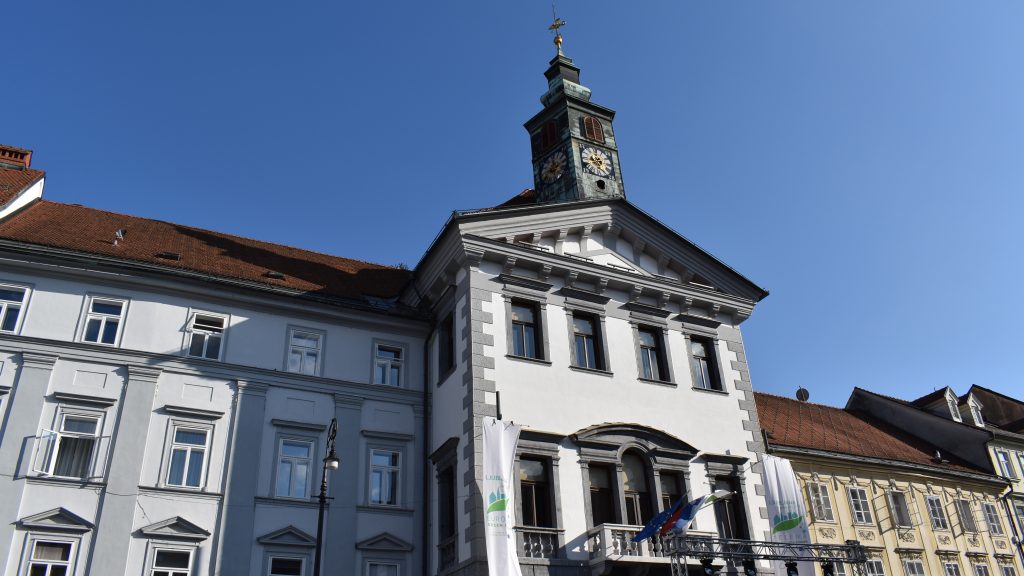 Town Hall is the seat of Municipality of Ljubljana. It was first build in the 15th century and it's outside façade reflects influences of Venetian architecture. Inside it has 4 exhibition rooms for showing projects of Municipality of Ljubljana and for exhibitions of art. It is located on the Town Square, only a couple of meters from Triple Bridge.
8. Robba Fountain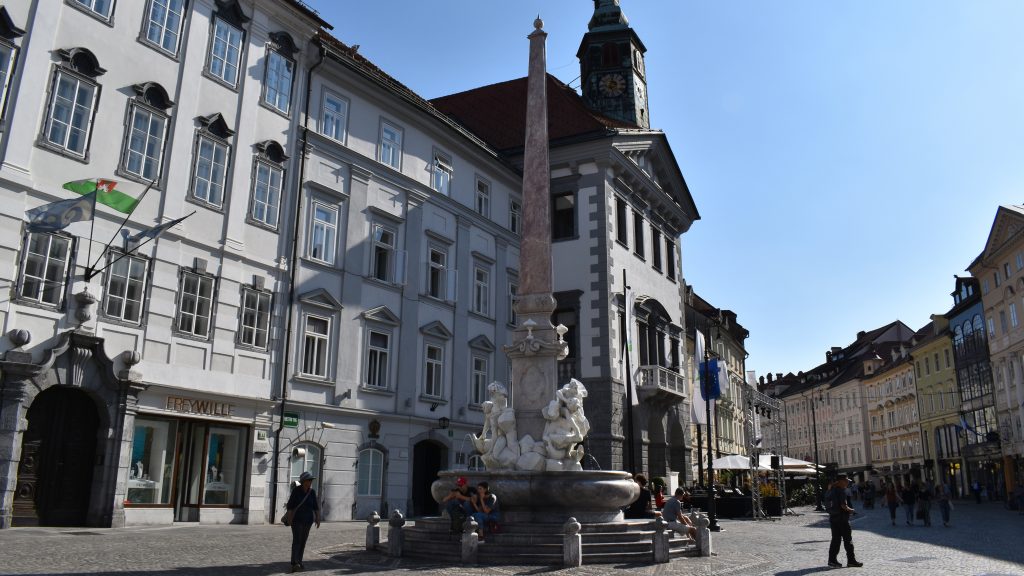 In front of Town Hall stands the Robba fountain, also called The Fountain of Three Carniolan Rivers. It is one of the most famous baroque monuments of Ljubljana. It was build in the middle of 18th century by a sculptor and architect Franceso Robba. The fountain is decorated with 3 statues of river gods, representing the rivers Sava, Ljubljanica and Krka.
9. Tivoli Park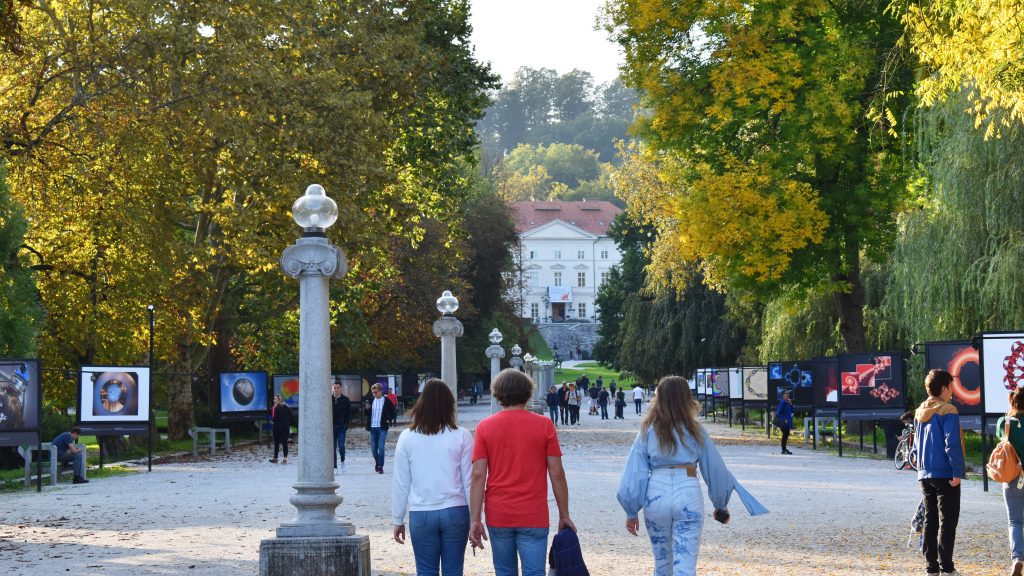 Tivoli Park is the biggest park in Ljubljana, it covers an area of about 5 square kilometers. It stretches into the center of the city, with less than 10 minute walk from Prešeren square. The park is very popular among the locals for outdoor exercising.
10. Congress Square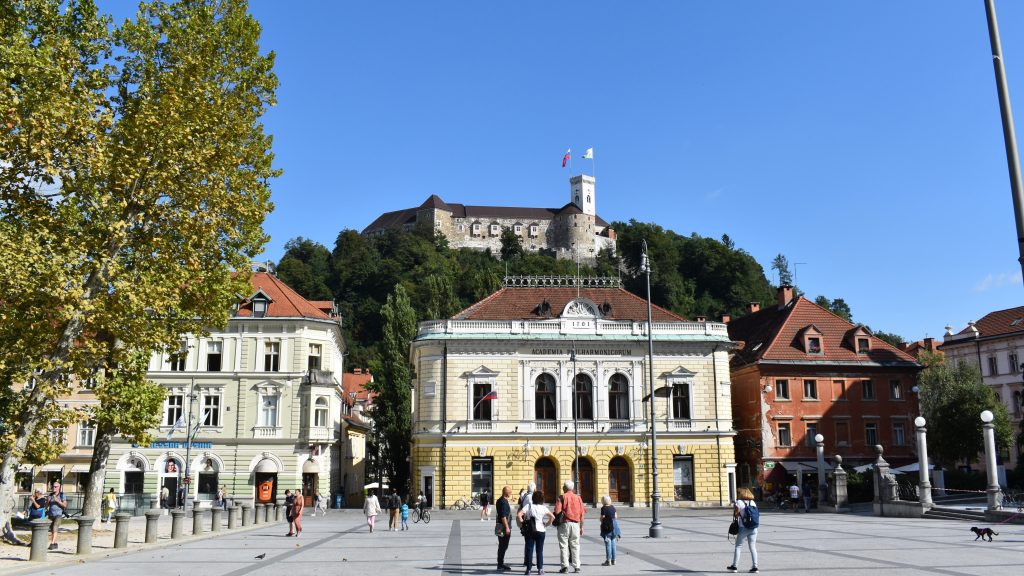 Congress square got its name from the Holy Alliance congress that was held there in the beginning of 19th century. On the south side of the square stands the head office of University of Ljubljana and on the other side is a park named Star Park.
11. Plečnik House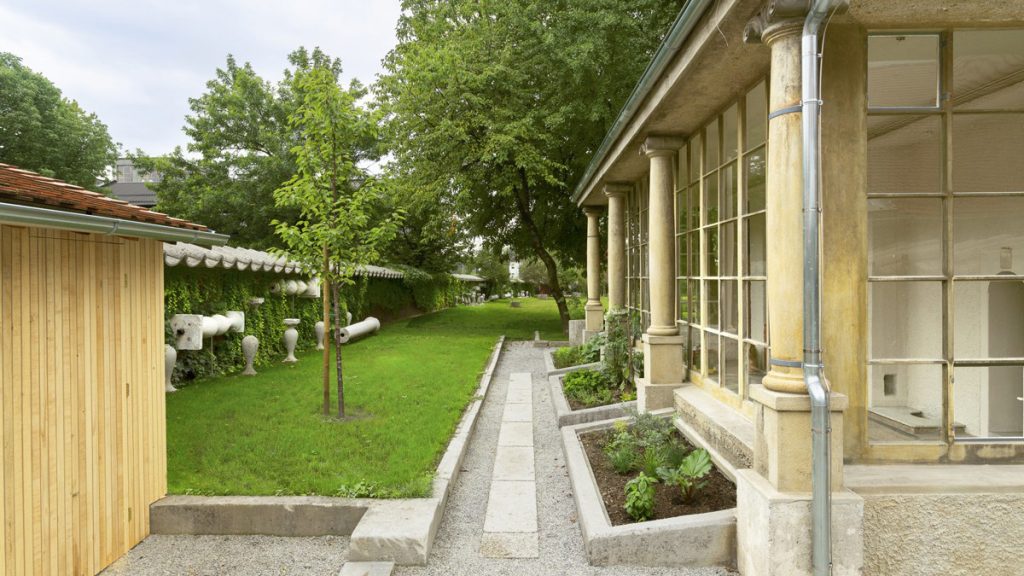 This is the house where Jože Plečnik, the famous architect in Ljubljana, lived. It is originally furnished inside as well as outside. Besides his living spaces and personal belongings, you can walk through a permanent exhibition of his work and life. Plečnik house is located near the center of Ljubljana, about 15 minute walk from Prešeren square.
12. Metelkova City
Metelkova City is a large space in the center of Ljubljana where walls are covered in graffiti and murals. We suggest you visit Metelkova during the day for photos and then return at night when it's full of life. Numerous events also take place at Metelkova including concerts, lectures, and art exhibitions. On Metelkova you can find bars, artists' studios, concert halls, art galleries, clubs, and offices of cultural organizations.