This 10 day itinerary will help you plan your trip to Slovenia. Slovenia is a small country with many interesting landmarks and attractions. For a long time no one knew where Slovenia is and it was often mistaken for Slovakia. But in recent days it started to be a popular travel destination, even one of the most popular destinations in Europe.
What To Do in Slovenia in 10 Days?
Ther's a lot to do in Slovenia in spite of its small size. When we were traveling to Iceland Icelanders told us that Slovenia is one of the most popular destinations for their vacation, because it has such a beautiful and well preserved nature. And I guess we all should listen to Icelanders when it comes to nature, since they have stunning natural phenomena such as waterfalls, lakes, thermal springs and fishing towns … oh wait! You can find all of it in Slovenia! So, we decided to take 10 day vacation in Slovenia.
DAY 1: Arrive to Jože Pučnik Airport and Drive to Bled Lake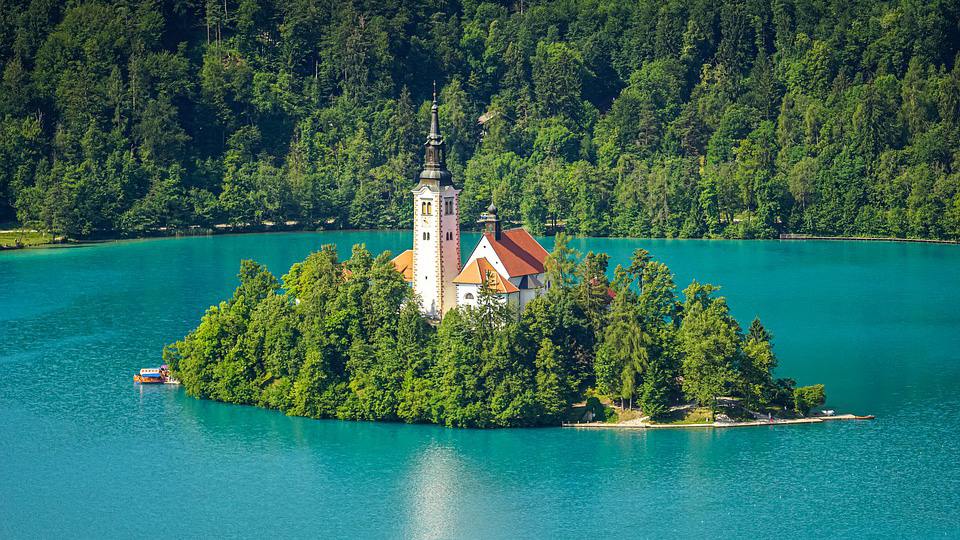 Everyone visiting Slovenia probably can't wait to visit Bled Lake. It takes 30 to 40 minutes from the airport to Bled by car. After arrival to Bled we went swimming in the Bled Lake and were very much surprised how warm is was. After the swim we took a walk around the lake Bled and tried the famous Bled Cream Cake. We spent a night in Bled.
DAY 2: Bled Lake, Bohinj Lake, Savica Waterfall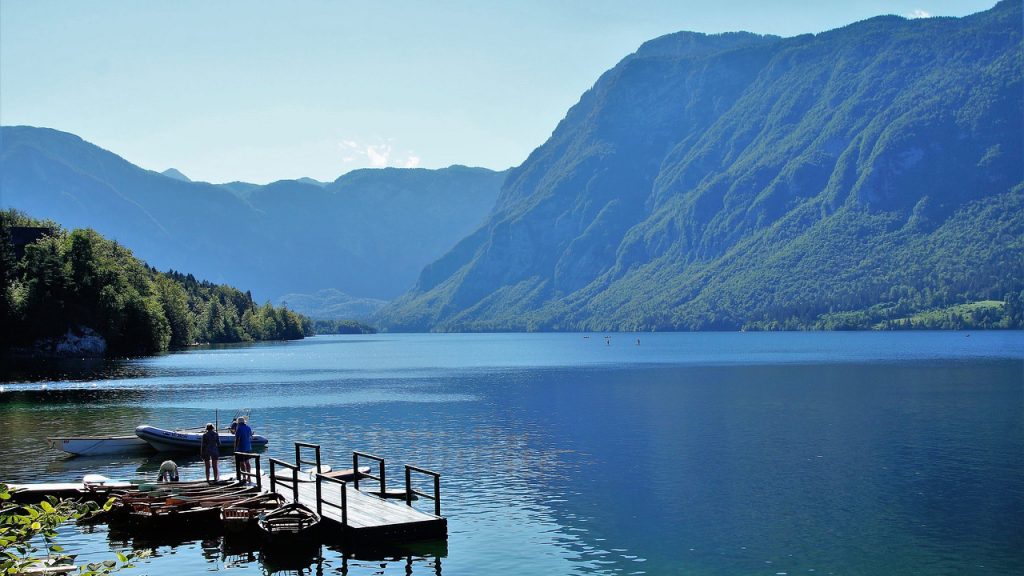 In the morning we went to Bled Island by traditional boat Pletna where we rang a wish bell in a church on the island. After that we went hiking to Bled Castle with a breathtaking view on the lake Bled.
Later we visited Bohinj Lake, the biggest natural lake in Slovenia, just 20 to 30 minutes drive from Bled. Bohinj Lake lays in the Slovenian biggest national park Triglav National Park in the Alps, named after Slovenian highest peak Triglav (2,863.65 meters / 9,395.2 ft). Right next to the lake is Savica Waterfall, the most beautiful waterfall in Slovenia. You can stay neal Bled a day extra and enjoy the stunning nature, hike in the Alps or visit Vintgar Gorge. However, we decided to continue our way through Triglav National Park all the way to Soča Valley, more precisely Bovec, where we spent the night. The road was asphalted but it was full of bends so it took us around 3 hours to get to Bovec. Of course we stopped on the way to take pictures of the stunning view and to visit Soča River Source.
DAY 3: Bovec, Tolmin Gorge and Ljubljana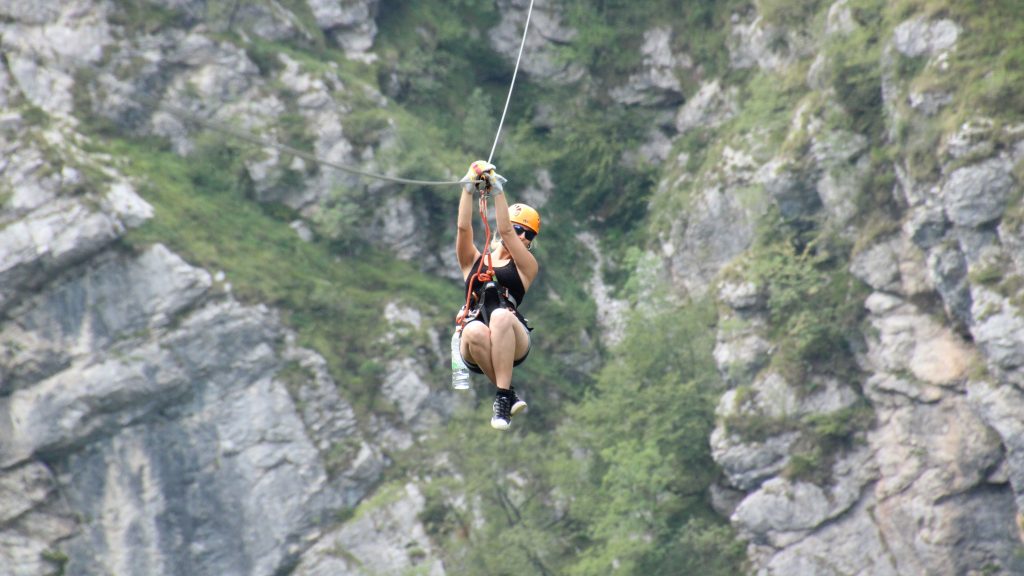 Bovec is amazing town in the mountains and offers many opportunities for adrenaline junkies. We went on zip-line above the river and between the mountains but make sure to check out other activities such as kayaking or golf. After the zip-line experience we continued to Tolmin Gorge just 45 minutes drive from Bovec. Since we have not visited Vintgar Gorge we cannot compare the two, but this one was just amazing and was not at all crowded. Later we went to Ljubljana and took a well deserved rest.
DAY 4: Ljubljana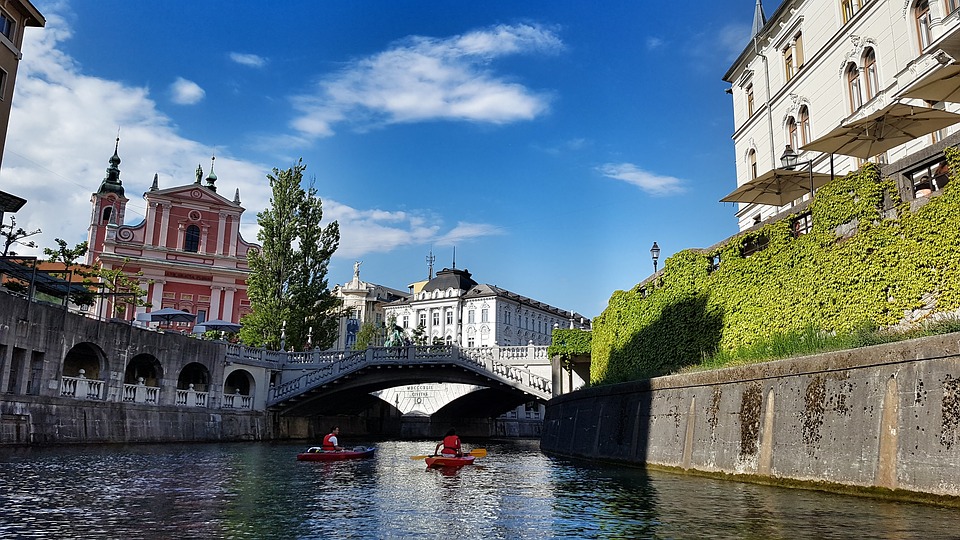 In the morning we woke up and enjoyed the breakfast in the old town of Ljubljana. We started the sightseeing at Prešeren Square, named after the Slovenian biggest poet France Prešeren. We walked around the Old town of Ljubljana and took the funicular on the Ljubljana Castle, but you can walk all the way to the top if you like to exsercize and save some money at the same time. After the visit of Ljubljana Castle we went on a traditional Slovenian lunch in the restaurant Gujžina. In the late afternoon we went to a boat ride on Ljubljanica river. In the evening we went to Dvorni bar where you can try Slovenian wine next to the delicious snack such as prosciutto, cheese platter and bruschetta.
DAY 5: Postojna Cave and Predjama Castle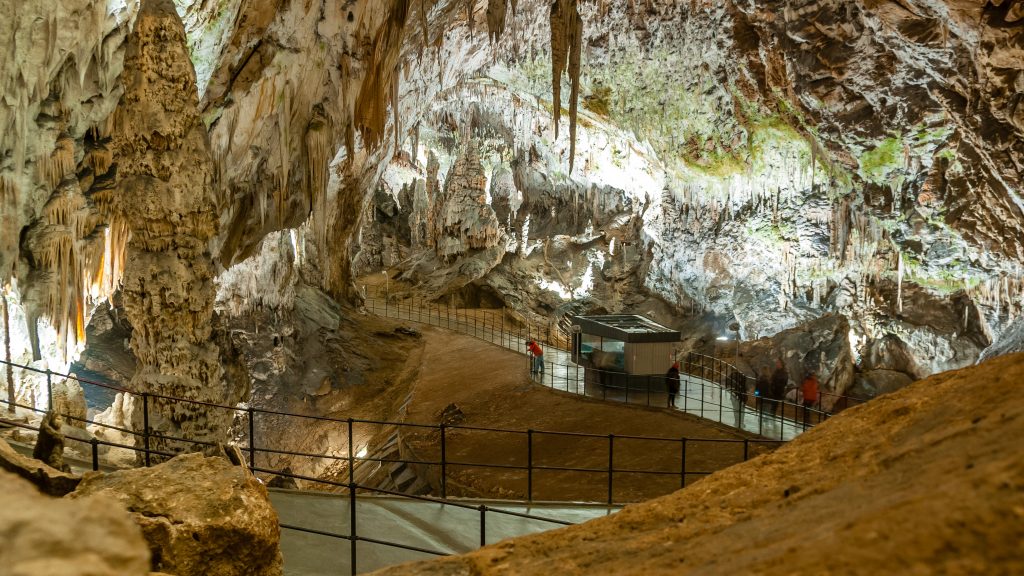 Postojna is a town between Ljubljana and Slovenian coast, famous for its Postojna Cave and Predjama Castle in its proximity. It took us 45 minutes drive from Ljubljana to get to Postojna. We parked our car on a huge parking near the cave and bought tickets. Since we knew we want to visit Predjama Castle afterwards, we bought the Two Adventures ticket, for the cave and the castle. The cave was truly amazing and we saw proteus, the largest cave animal on earth and rode a train inside the cave.
Later on we went to grab a bite and continued our day in Predjama, a small village famous for its castle carved inside the rock. We spent our night in Postojna, since the next day we went bear watching and our meeting point was in Postojna.
DAY 6: Bear Watching and the Seaside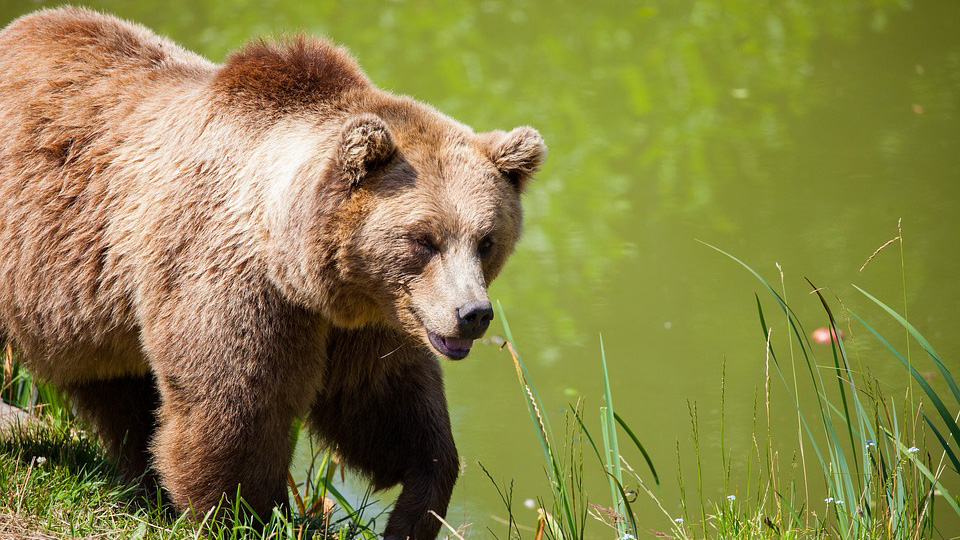 If you love animals you have to do bear watching in Slovenia. Brown bear is the biggest beast in Slovenia and you can watch it in bear's natural habitat – the forest. An expert took us deep into the forest into a safe wooden lookout with windows. And there they were. We saw two bears wondering in the forest and took amazing photos. Bear in mind, the best time for bear watching is in the late spring and summer.
We continued our trip all the way to Piran, a small town on the Slovenian coast. We left our car in front of the center of the town in the parking garage for visitors, got comfortable in our apartment and went for an evening walk.
DAY 7: Piran, Portorož and Izola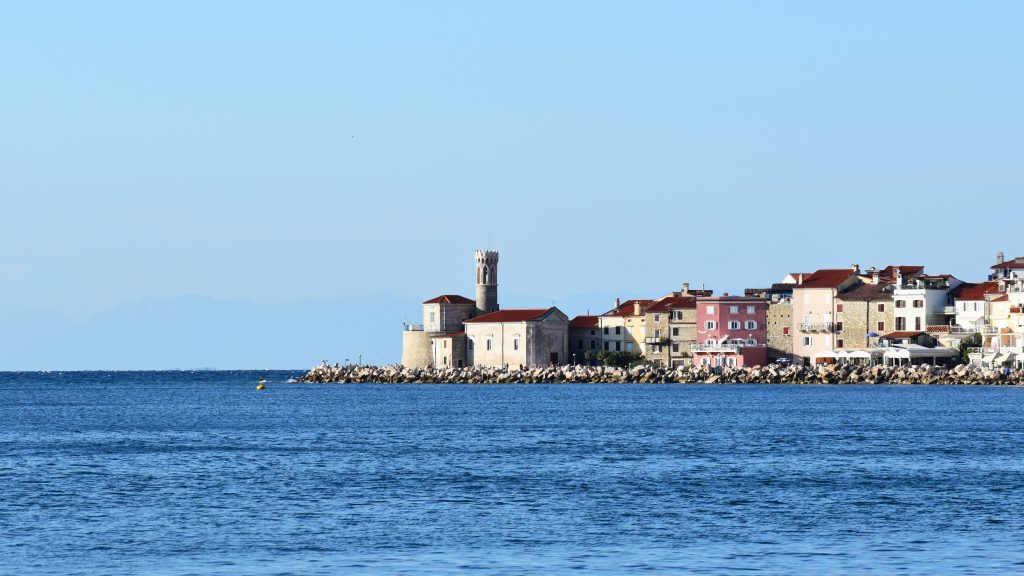 In the morning we wondered between old narrow streets of Piran. We visited aquarium and climb on top of the bell tower with an amazing view over the sea. After sightseeing in Piran we went to Portorož to enjoy our sunny day on the beach. Portorož is great for summer sun and summer fun. In the evening we went to Izola, a small fishing town, 10 minutes drive from Portorož. The old town is filled with old houses one next to another and the mandrač bay is quite amazing.
DAY 8: Eastern Slovenia – Žalec and Maribor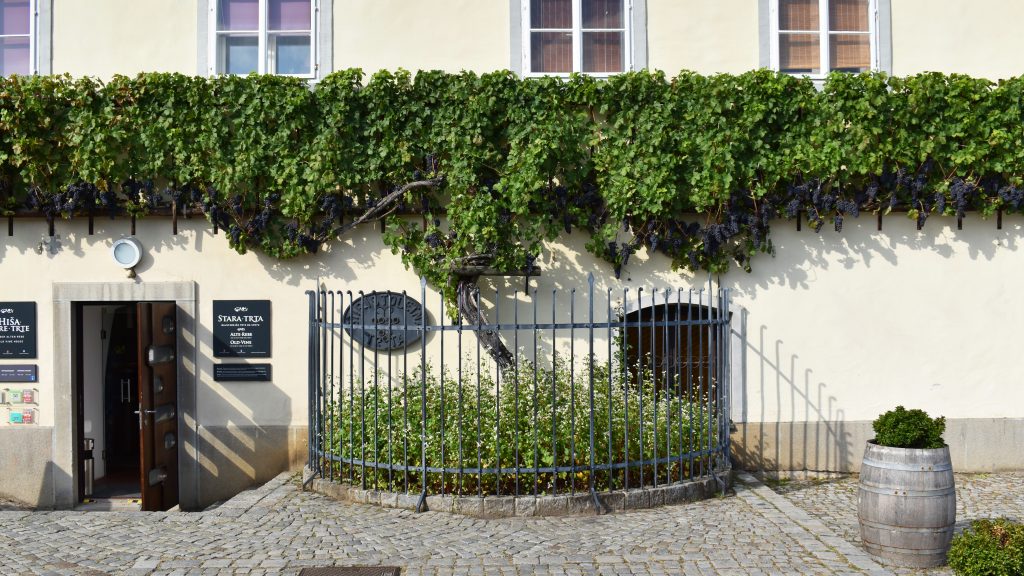 Finally the time has come to visit eastern Slovenia. We hit the road in the early morning and it took us about 2 hours to get from Piran to our first stop – Žalec. Žalec is a small town and a must visit for every beer lover. It has a beer fountain in the middle of the town. There you can buy a glass with a chip in it and you can drink a certain amount from that glass.
From Žalec you will need around 45 minutes to Maribor, the second largest city in Slovenia. In Maribor we did some sightseeing and saw the oldest vine that still bears grapes.
After our day in Maribor we went to Ptuj, the oldest city in Slovenia. We decided to spend the rest of the day in Terme Ptuj, a spa with thermal water. This part of Slovenia is rich with thermal water so make sure to stay in one of the thermal spas in Slovenia.
DAY 9: Ptuj and Ljubljana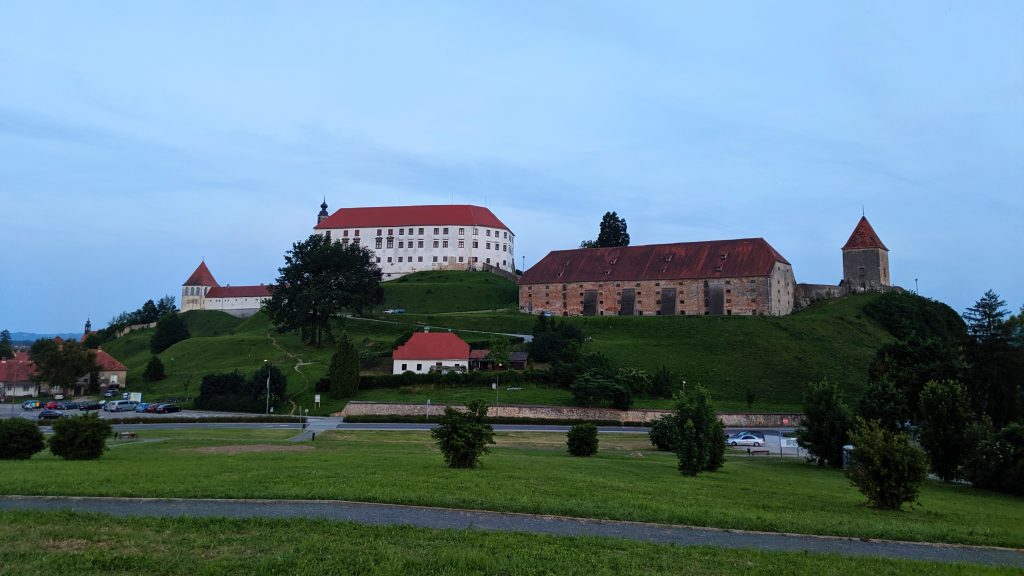 In the morning we decided to take one last bath before check-out. After the check-out we did some sightseeing in Ptuj. After the sightseeing it was the time to return to Ljubljana where we took our last walk on the bank of Ljubljanica river.
DAY 10: Ljubljana and souvenirs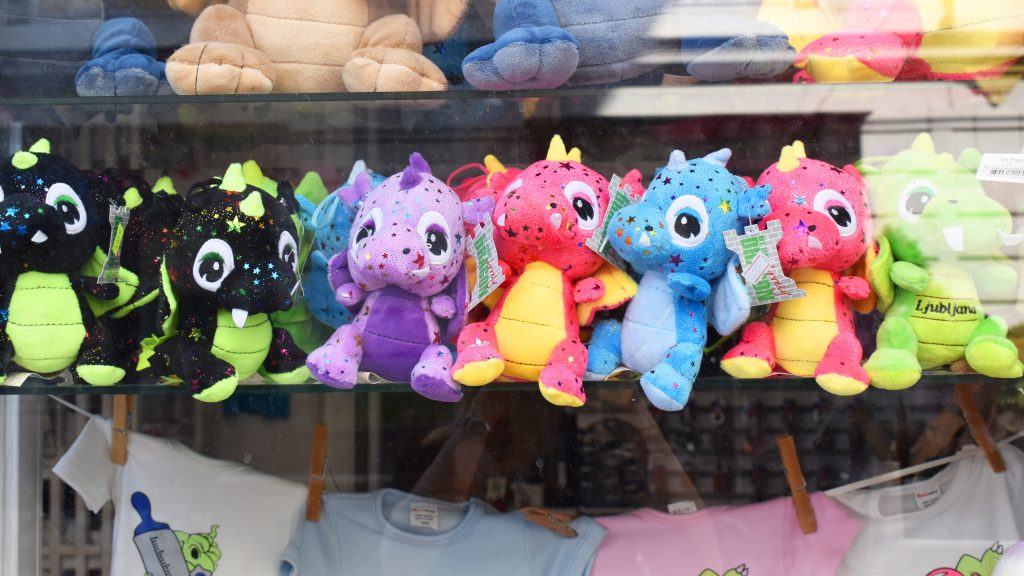 The last day, before the flight you have the opportunity to buy some souvenirs. We bought a Slovenian wine and an olm toy for kids, to remember the amazing Postojna cave and Slovenian nature.